ASU in-depth vs. Memphis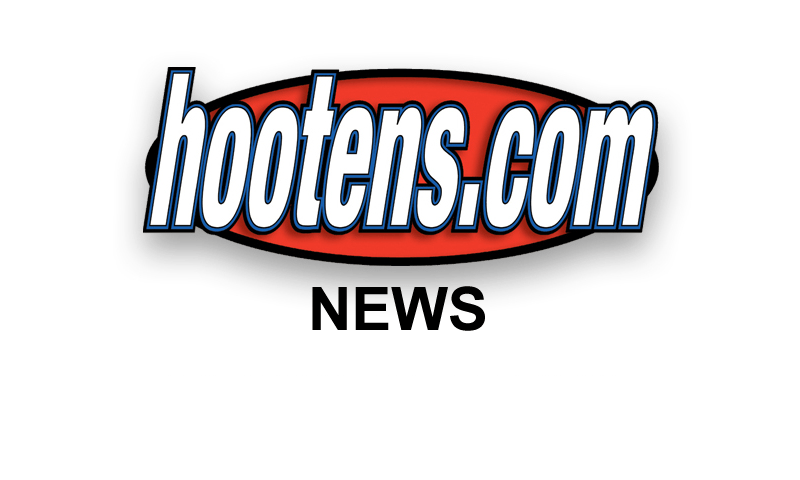 | | |
| --- | --- |
| | |
| | ASU coach Gus Malzahn |
ON TAP: Arkansas State will host Memphis in its 2012 home opener at 6 p.m. Saturday. The game will be televised by ESPN3.com, and every A-State game can be heard live on 107.9 FM?in the Jonesboro area and at AStateRedWolves.com.
BY THE NUMBERS:
0 sacks allowed by the ASU?offensive line last game against Oregon.
1 ASU's 2012 recruiting class was ranked No. 1 in the Sun Belt by Rivals, ESPN.com, Scout and 247Sports.com.
1 field goal needed by Brian Davis to tie the seventh most in school history for a career.
1 reception needed by Taylor Stockemer to become the sixth player in school history to record 100 catches.
T1 Josh Jarboe's national rank in receptions per game (13.0 avg.).
2 ASU was picked to finish second in the preseason Sun Belt Coaches Poll with 85 points and 2 first -place votes.
3 touchdown receptions needed by Taylor Stockemer to become ASU's career leader in the stat.
3 ASU players named to the Blue Ribbon Preseason All-Sun Belt Conference Team.
3 touchdown passes needed by Ryan Aplin to become ASU's career leader in the stat.
4 ASU?players named Preseason?All-SBC, including Ryan Aplin, Josh Jarboe, Zack McKnight and Don?Jones.
4 of the last seven seasons have seen Arkansas State achieve bowl eligibility with at least six victories.
5.5 games improved from 2010 to 2011 by the ASU, giving it a tie for nation's second biggest turnaround in 2011.
6 ASU?players named to Athlon's Preseason All-Sun Belt Conference team.
6 game home winning streak by the Red Wolves.
7 completions needed by Ryan Aplin to take over third place for career completions in Sun Belt history.
7 consecutive winning seasons at ASU?Stadium, including a 6-0 mark in 2011.
7 consecutive victories by A-State in home openers at ASU?Stadium.
8 A-State games are currently scheduled to be televised by ESPN, ESPN2, ESPNU or ESPN3.com.
8 game conference winning streak currently held by ASU, which is tied for the third longest in the nation with NIU.
8 ASU players named to CollegeSportsMadness.com Preseason?All-Sun Belt Conference Team.
9 of the last 10 years the football team has won the Sun Belt Conference Team Academic Award.
11 consecutive games Ryan Aplin has thrown at least one touchdown pass.
12 A-State players named to Phil Steel'es Preseason All-Sun Belt Conference Team.
13 receptions by Josh Jarboe against Oregon, tying the most in school history.
15 Ryan Aplin's national rank in total offense (341 yards per game).
18 combined single game, season and career school records held by Ryan Aplin heading into his senior season.
21 ASU's national rank in total offense (530 yards per game).
23 seniors on the 2012 roster, including 13 redshirt seniors.
33 consecutive games with a reception by Taylor Stockemer, the second most in the nation.
34 yards needed by Taylor Stockemer to take over fifth place at ASU?for career receiving yards.
52 returning lettermen on the 2012 A-State team, including 6 starters on offense and four on defense.
56 previous meetings between ASU and Memphis, the most for any A-State opponent.
300 yards or more of total offense recorded by ASU?in 25 of its last 26 games, dating back to the 2010 season.
703 yards needed by Ryan Aplin to take over second place for career total offense in Sun Belt history.
21,257 was ASU's school-record average home attendance last season.
THE PRINCIPALS: A-State will carry a six-game winning streak at ASU?Stadium into its home opener, while Memphis has dropped its last two road games. Both teams are looking for their first victory of the season after the Red Wolves dropped a 57-34 decision at No. 5 Oregon and the Tigers suffered a 20-17 home setback against Tennessee-Martin last week.
HEAD COACH GUS MALZAHN: Gus Malzahn was named the Red Wolves' 28th head football coach at Dec. 14 press conference, bringing him back to his home state after most recently enjoying highly successful stints as a top assistant coach at three NCAA?FBS?universities that garnered him national acclaim. A name highly recognized throughout Arkansas and the nation, Malzahn comes to Arkansas State after serving as the offensive coordinator and quarterbacks coach at Auburn for the past three seasons. A native of Fort Smith, Malzahn was named the winner of the 2010 Frank Broyles Award, given annually to the nation's top collegiate assistant coach.
THE?ASU-MEMPHIS?SERIES: Arkansas State has played Memphis more than any other opponent in school history, and Saturday's game will mark the 57th meeting all-time between the two schools since 1914. Memphis leads the all-time series 28-22-5, but ASU won last year's game in Jonesboro by a 47-3 score. A-State has won three of the last four meetings, including two consecutive in Jonesboro. ASU also hosted Memphis in 2004 and set the ASU Stadium record for attendance with 30,427 fans on hand. While the Red Wolves' 2011 game against Memphis concluded a four-year home-and-home series, a two-year home-and-home series starting this year with the Tigers guarantees that ASU's oldest rivalry game will connue through at least 2013.
A-STATE vs. CONFERENCE USA: Arkansas State holds a 27-45-5 record all-time against current members of the league. Versus current C-USA members, the Red Wolves are 22-28-5 against Memphis, 1-1 against SMU and 2-9 against Southern Miss. The other C-USA teams the Red Wolves have faced are UCF (0-1), East Carolina (0-2), UAB (0-2) and Tulsa (2-2).
AN A-STATE VICTORY WOULD . . . : Extend its home winning streak to seven games . . . Give the Red Wolves two straight wins against the Tigers . . . Extend its winning streak in home openers at ASU?Stadium to eight games . . . Improve its all-time record in home openers at ASU Stadium to 28-11 . . . Give the Red Wolves back-to-back seasons with at least one victory over a BCS non-conference opponent since 2006-08.
TENNESSEE RED WOLVES: Arkansas State has 12 players on its roster from the state of Tennessee, including seven players listed on its 2-deep. The players from Tennessee listed on ASU's 2-deep include Terrious Triplett (Memphis), Brian Davis (Brentwood), Julian Jones (Germantown), Tausean Holmes (Millington), Chaz Scales (Franklin), Nick Nelms (Germantown) and Ryan Carrethers (Nashville).
HOME OPENERS: Arkansas State has won its last seven home openers at ASU Stadium dating back to the 2005 campaign. The Red Wolves stand 27-11 all-time in home openers at ASU Stadium and are also 14-6 in such games since moving to Division I-A (FBS) in 1992.
HOME SWEET HOME: With a 6-0 home record last season, Arkansas State secured its seventh consecutive winning record at ASU?Stadium dating back to 2005. ASU?is now 31-7 at ASU?Stadium since the 2005 season. The Red Wolves actual on-field record all-time at ASU?Stadium is 123-70-1 since it opened in 1974. ASU's six home wins last season were its most since 1985.
98th SEASON UNDER WAY: Arkansas State kicked off its 98th season of football Sept. 1 at Oregon. ASU?now holds a 416-455-37 record since the inaugural 1911 season and has played in eight bowl games. A-State did not field a football team from 1942-44 due to World War II. ASU?also didn't have a team in 1918 as World War I was ending.
SENIOR?BOWL?WATCHLIST: ASU has two players on the inaugural Senior Bowl Watch list. Senior quarterback Ryan Aplin and senior wide out Josh Jarboe were added to the watch list on August 24.
300-PLUS: Dating back to the 2010 season, Arkansas State has posted at least 300 yards of total offense 25 of its last 26 games. ASU's school-record 14 consecutive games with over 300 yards of total offense came to an end against Virginia Tech last season, but it has now reached the total in 11 straight games.
TWO MORE SCHOOL RECORDS: Senior quarterback Ryan Aplin set new school records for both total offense and passing yards during the Oregon game, giving him 18 combined game, season and career records at ASU. Aplin ended the game with 9,075 career yards of total offense, passing Corey Leonard (8,887 yards from 2006-09) for the record. ?He also finished the game with 7,720 passing yards to move past Cleo Lemon (7,706 yards from 1997-2000) in the record books.
I'M NOT JOSHING YOU: Senior wide receiver Josh Jarboe hauled in a career-high 13 receptions last week against Oregon, which also tied the school record set by Dwayne Frampton last season. Jarboe's 13 receptions also tied the most in the nation, and he recorded 66 receiving yards and a touchdown as well.
HERALDED PEFORMANCE: Senior linebacker Nathan Herrold recorded a team-high 11 tackles last week against Oregon, marking the fourth time of his career he reached a double-figure tackle total. Herrold's 11 tackles also tied the most by a Sun Belt Conference player last week.
PRESEASON ALL-CONFERENCE: Senior quarterback Ryan Aplin was named Sun Belt Conference Preseason Offensive Player of the Year and one of four A-State players named to the all-conference team at the league's Media Day in New Orleans. Aplin, senior wideout Josh Jarboe, senior offensive lineman Zack McNight and senior defensive back Don Jones were all named to the Preseason All-SBC Team.
RED WOLVES TABBED SECOND IN PRESEASON SBC POLL: The Red Wolves were picked second in the preseason coaches poll announced as part of the league's annual Media Day. Arkansas State received 85 points and two first place votes, just behind Florida International, which received five first place votes and 92 points to earn the nod as the preseason favorite in the league race. The Red Wolves won the Sun Belt Conference Championship a year ago after posting a perfect 8-0 record in league play during the 2011 season. Louisiana-Lafayette, Western Kentucky and Troy rounded out the top five in the poll, and FIU defensive lineman Tourek Williams was named the Preseason Defensive Player of the Year.
HIGHLY TOUTED RECRUITING CLASS: With a Parade All-Amercian, Under Armour All-American, NJCAA All-American, 23 players that earned either junior college all-conference or high school all-state recognition and 18 players rated at least three stars by one or more of the major recruiting sources, the 2012 ASU signing class could be considered one of the best in the history of the ASU?football program. Arkansas State had the top-rated class in the Sun Belt Conference by Rivals.com, Scout.com, ESPN.com and 247Sports.com.
COACHING RECOGNITION: First-year Arkansas State Head Football Coach Gus Malzahn was recognized as one of the top hires in the nation this offseason, named as the No. 4 best hire and No. 2 most intriguing hire in the nation by CBSSports.com. He was also one of two head coaches in the nation to receive a grade of A+ among new hires for the 2012 season by the Sporting News. Bleacher Report's "Over/Under Victories" for every new head coach places A-State at nine victories, one of the tops listed in the report.
RETURNING ALL-CONFERENCE PLAYERS: A-State returns five 2011 All-Sun Belt Conference players this season, inlcuding the league's Player of the Year in senior quarterback Ryan Aplin. Aplin was a first-team selection and was joined by second-team choices Josh Jarboe (Sr., WR) and Nathan Herrold (Sr.,?LB). Returning as honorable mention choices are senior wideout Taylor Stockemer and senior punter Neely Sullivent.
GODADDY.COM BOWL: Arkansas State accepted an official invitation to the GoDaddy.com Bowl last season following its victory over Middle Tennessee on Nov. 19, placing the Red Wolves in a bowl game for the first time since 2005 when they played Southern Miss in the New Orleans Bowl in Lafayette, La. ASU?was bowl eligible for the first time since 2008, but for the fourth time over the last seven seasons. ASU reached bowl eligibility after just eight games, making last year the earliest ASU had ever been bowl eligible as an FBS?member (since 1992).
SUN BELT CHAMPIONS: Arkansas State claimed its first ever outright Sun Belt Conference championship last season. Including 2011, Arkansas State has won eight conference championships all-time. ASU?won the Southland Conference seven times (1986, 1985, 1978, 1975, 1970, 1969, 1968). ASU also won the 2005 Sun?Belt Conference championship, but it was later vacated due to NCAA sanctions.
IN THE POLLS: Arkansas State received as many as 18 votes in the AP Top 25 Poll and 13 votes in the USA Today Top 25 Coaches Poll, while also ranking as high as No. 35 in the BCS?and reaching No. 30 in the CBSSports.com 120 rankings during the season.
APLIN ON NUMEROUS WATCH LISTS: An All-America and Heisman candidate, senior quarterback Ryan Aplin has garnered a significant amount of national attention this preseason as he is listed on the Walter Camp Player of the Year Watch List, Davey?O'Brien Award Watch List, Johnny Unitas Award Watch List and the Manning Award Watch List. Video, action photos and biographical information for Aplin are all available on a Facebook Page, maintained by the ASU?Sports Information Department, called "Ryan Aplin All-America and Heisman Campaign." Fans and media will be able to follow Aplin's 2012 season on the page, where updates will be posted throughout fall camp and the upcoming season.
ATHLON'S PRESEASON HONORS: The Red Wolves had six players named to Athlon's preseason All-Sun?Belt Conference Team, including senior quarterback Ryan Aplin (first team), senior wide receiver Josh Jarboe (first team), senior offensive lineman Zack McKnight (first team), senior linebacker Nathan Herrold (first team), junior defensive lineman Ryan Carrethers (second team) and senior safety Don Jones (second team).
COLLEGE SPORTS MADNESS PRESEASON HONORS: CollegeSportsMadness.com has announced its preseason All-Sun Belt Conference Team, which includes Offensive Player of the Year Ryan Aplin (Sr., QB). Along with Aplin, Zack McKnight (Sr., OL) was named a first team choice. Second team selections inlcuded Josh Jarboe (Sr., WR), Brian Davis (Jr., K) and Nathan Herrold (Sr.,?LB). ?A-State's third team picks included Taylor Stockemer (Sr.,?WR), Andrew Tryon (So.,?DB) as a kick returner and Chaz Scales (Sr., DB).
"