Hogs: SEC honors Adams; Petrino burns redshirts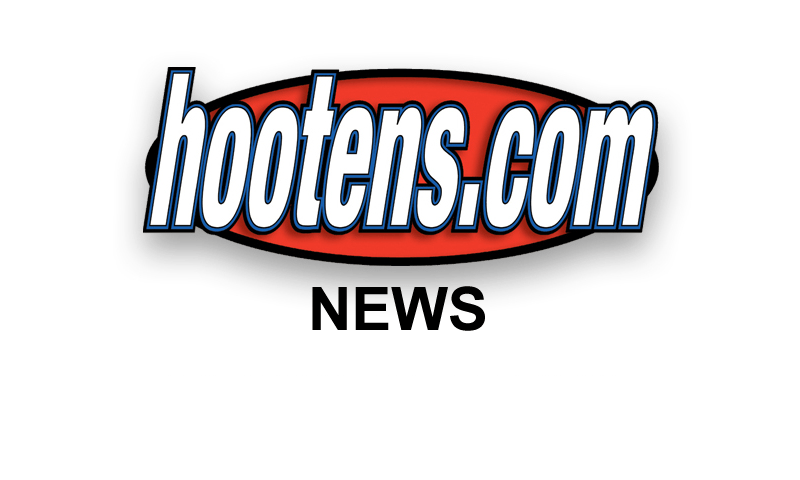 | | |
| --- | --- |
| | |
| | Hog WR Joe Adams |
FAYETTEVILLE - To nobody's surprise other than apparently the recipient, the SEC named Arkansas senior punt returner/receiver Joe Adams as its Special Teams Player of Week.

Adams set school records Saturday by returning two punts for touchdowns and netting 174 punt return yards in a 51-7 victory over Missouri State.

Adams' TD returns officially broke 61 and 69 yards, though the second one covered more like 80 yards. He retrieved it from where he first touched it and then zig-zagged around and by bewildered Bears.

Yet when apprised Monday he was the SEC Special Player of the Week, Adams said, "I was surprised when they told me. But I try to pride myself on being a good returner and make sure I put the offense in good field position and score if I can."

Surprised? Why?

"There's a lot of other returners out there who did good," Adams said. "I had a good game, but if it wasn't for the other 10 guys I wouldn't have returned those two."

Freshman Marquel Wade, in deep return tandem with Adams, blocked the first would-be tackler approaching Adams on the first TD and threw the final block on the last would-be tackler on the last TD.

The New Mexico Lobos, Arkansas' opponent at 6 p.m. Saturday in Little Rock, likely will try and punt away from Adams.

"I don't know what to expect," Adams said. "But if they kick it to me, I'm going to try to return another one. If they kick it to Wade, I'm going to try to block it up and make sure he returns one."

Adams' three career punt return TDs have all been in Fayetteville, including one last year against Ole Miss.

The Little Rock native and CAC grad has two games left, Saturday's non-conference game and the Nov. 19 SEC game vs. Mississippi State, to return a punt for a TD in his hometown. He has made his hometown mark catching TD passes in 2009 and 2010 SEC victories at War Memorial over Mississippi State and LSU.

"I love going home and playing in front of my Little Rock fans," Adams said. "There's a lot who don't get to travel up here. So I just try to go home and put on a show just like when I'm up here in Fayetteville."

Adams certainly put on a show Saturday night in Fayetteville.

"I was very happy, particularly with Joe Adams and our punt return team," Arkansas coach Bobby Petrino said. "Marquel Wade had some huge blocks. We had our guys on what we call the SWAT team did a nice job on their hold-ups and their assignments and playing with good effort and second effort, which allowed him to take the ball in for touchdowns. Any time you get two returns for touchdowns in a game, you're doing something right, and the guy running the ball is doing something right also."

HEALTH OK
Petrino said the Razorbacks won their opener "without major injuries" but that junior running back/kick returner Dennis Johnson "would have a long way to go to get available for this week."

Hampered by hamstring problems in preseason, Johnson watched the opener in street clothes.

However, it does appear he's counted upon for the SEC haul. True freshman Kelvin Fisher, moved from cornerback to running back after All-SEC junior running back Knile Davis fractured an ankle during the Aug. 11 scrimmage, is on a redshirt path, Petrino said Monday.

Only senior De'Anthony Curtis, also moved from cornerback to running back when Knile Davis went down, and true freshman Kody Walker worked at running back behind junior starter Ronnie Wingo against Missouri State.

MINOR CHANGES
Receiver Keante Minor and defensive tackle Lonnie Gosha were the late additions to the nine true freshmen Petrino played rather than keep redshirt eligible against Missouri State.

"We decided late in the week actually to play both of them," Petrino said. "We feel like we're going to need them, particularly on special teams with Keante. He is a big, physical, tough kid. He probably has the best set of hands on our team just as far as catching the ball."

Recruited as a defensive end and injuring an ankle the opening day of August drills, Gosha apparently impressed upon returning healthy and moving to tackle.

"Lonnie is a guy we brought in here with the idea that he was going to play early," Petrino said. "He did have the injury, which put him back. But he made great strides last week in practice and we feel as the year goes on we are going to need him to play."

The Razorbacks used Monday as their NCAA mandated off day.

They launch game-week practices Tuesday prepping for New Mexico, a 14-10 loser Saturday to Mountain West rival Colorado State in Albuquerque, N.M.

"