Auburn pulls away from Arkansas State 52-26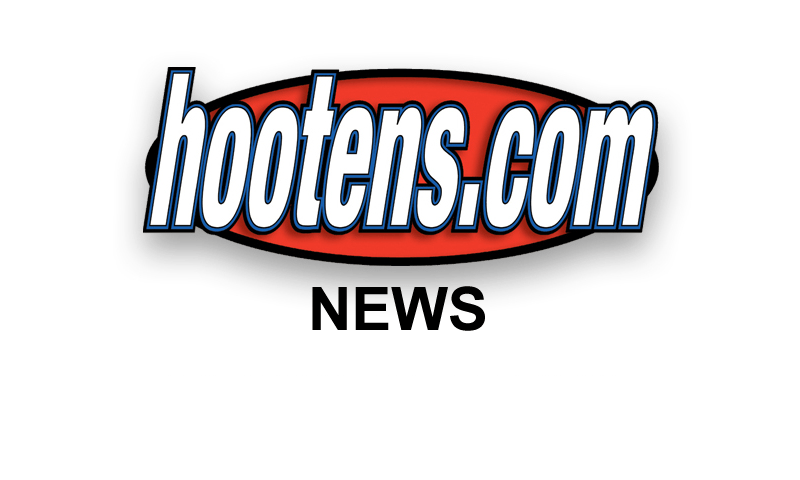 AUBURN, Ala. - Arkansas State sophomore quarterback Ryan Aplin passed for 278 yards and a touchdown, but the 22nd-ranked Auburn Tigers countered with 363 yards of total offense and five scores from junior quarterback Cameron Newton and defeated the Red Wolves 52-26 before a crowd of 83,441 at Jordan-Hare Stadium.
Aplin connected on 28 of 42 passes to seven receivers, with junior wide receiver Dwayne Frampton hauling in eight passes for 74 yards and a touchdown. Safety M.D. Jennings led the ASU defense with 11 tackles, including two for loss, one forced fumble and one fumble recovery.
"We are obviously disappointed in the outcome, but I was pleased with our effort," ASU head coach Steve Roberts said. "We have a ton of things that we can improve on and things that we have to get corrected in order for us to meet our goals and win the Sun Belt Conference championship. Auburn has a great football team and you have to give them a lot of credit offensively. Cameron Newton is a tremendous football player and obviously he was a big difference in the outcome of the ballgame."
"I am proud of our football team. We played as hard the last snap as we did the first," Roberts said. "Depth sort of got us a little bit there early in the ballgame. We were wanting to rotate more ballplayers, but we gave up too many big plays to accomplish that."
Arkansas State got on the board first when Aplin passed complete across the middle to Frampton from 10 yards out for a Red Wolves touchdown at the 5:18 mark of the first quarter. The scoring strike was set up when Aplin found wide receiver Allen Muse alone down the right sideline for a 61-yard gain on the first play of the drive, which covered 82 yards in six plays.
Auburn answered with a six-play 58-yard drive on its next possession that ended with a three-yard touchdown run from senior wideout Kodi Burns with 1:51 to go in the first quarter. Senior Wes Bynum added the extra point for the Tigers, giving Auburn a 7-6 lead after the extra point attempt following ASU's touchdown was no good.
Less than a minute later, Auburn made it 14-6 when Newton passed complete for a 36-yard touchdown to senior running back Mario Fannin with one minute to play in the opening quarter.
Auburn added a 2-yard touchdown run from Newton with 9:43 remaining in the second quarter to stretch its lead to 21-6, but the Red Wolves answered with a 55-yard drive that ended with junior running back Jermaine Robertson's 13-yard touchdown run with 6:46 to go in the first half.
The Tigers used the big play to put two more TDs on the board before the break, getting a 48-yard scoring pass from Newton to wide receiver Quindarius Carr and a 71-yard touchdown run from Newton. A 26-yard field goal from ASU freshman Bryan Davis following Auburn's Newton-to-Carr touchdown left the Tigers with a 35-16 lead at the break.
Arkansas State's Nick Nelms recovered an Auburn fumble on the second half kickoff to set up an Arkansas State touchdown that trimmed the deficit 35-23. Nelms' recovery set up the Red Wolves offense at the Auburn 27, and ASU needed just five plays to find the end zone, scoring on an 8-yard touchdown run from junior running back Derek Lawson.
Auburn answered with a 38-yard touchdown pass from Newton to Fannin and a 24-yard field goal from Bynum on the final play of the third quarter to take a 45-23 lead into the final period of play.
Auburn's final score came on a two-yard touchdown run from freshman Michael Dyer (LR Christian) midway through the fourth, and Davis added a 41-yard field goal for the Red Wolves with 4:16 remaining in the game to set the final score at 52-26.
In addition to the numbers from Aplin and Frampton, the Red Wolves got 80 yards on four catches from Muse and six catches for 58 yards from sophomore Taylor Stockemer. Lawson tallied 45 yards and a touchdown on 16 carries to lead the ASU rushing effort. Holmes added seven tackles, including one for loss and forced a fumble for the A-State defense.
Arkansas State opens Sun Belt Conference play Sept. 11 when the Red Wolves travel to Lafayette, La., for a 2:30 p.m. clash with the Ragin' Cajuns of Louisiana-Lafayette in a game televised by the Sun Belt Network.
"