RazOrbaX Report: Smithson says relax, look at positives as Hogs adjust to speed of game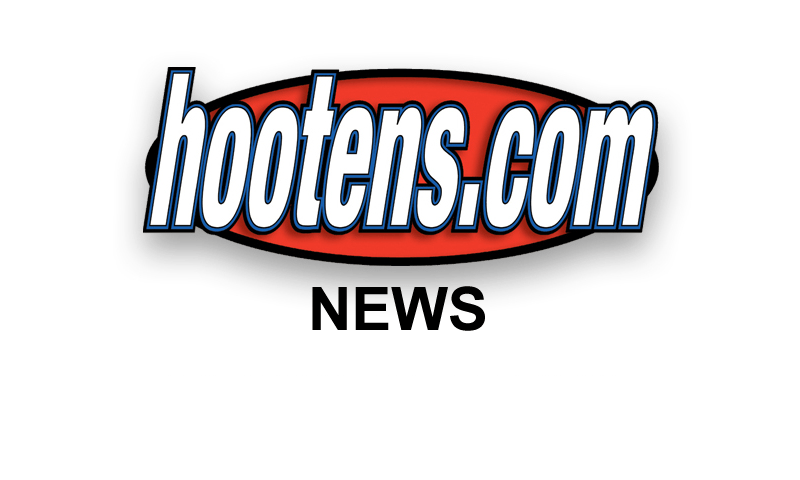 FAYETTEVILLE - The coach with the best winning percentage at Arkansas, Ken Hatfield, used to talk about the speed of the game all of the time. He reminded fans that no matter what you do to try to simulate a game in practice, it is just difficult. Game speed is different, and it's really different in the SEC.
Tyler Wilson in control as Hogs
score TDs on 7 possessions
To tailgate or not to tailgate-that is the question. With the remnant of Isaac still stirring the skies of Arkansas all week, the debate, discussions and arguments were on! Friday morning sports talk show in NWA had a local meteorologist saying it would rain until 4 pm Saturday. Leave the entire tailgating ensemble home in central Arkansas was the final decision. So what happens? It all gets packed, hauled in the rain to Fayetteville and Saturday in the Gardens, nothing but sunshine, grills and friends! A great opening Saturday was had by everyone.
The Arkansas offense looked as solid as it did last year. Tyler Wilson (Greenwood) was in total control, the ultimate field general. Bill Montgomery is my favorite Razorback quarterback of all time, and I have heard players of that era (1968-70) say that he is STILL the head of that group of players. Wilson has that same stature with this team. It's obvious he is in control. In his career at Arkansas he has a habit of being slightly behind on crossing routes making them "back shoulder throws" and under throwing the long ball. The first quarter was like that Saturday but in the second, he was on the nose. He and Brandon Mitchell were in sinc in a big way. Not a bad way to begin your senior campaign: 367 yards and three touchdowns.
The biggest offensive questions of the night were Knile Davis, the offensive line and the Razorback running game. The reviews were mixed. Back to the opening paragraph, speed of the game. Knile looked healthy but just missed a read here or there and was tackled one-on-one several times. He will get better every game and 18 carries for 70 yards is not that bad. An example of what I am talking about happened in the first quarter on the very first drive. They lined up with Cobi Hamilton wide right (the wide side of the field and the tight end (Gragg), slot (B. Williams) and wide receiver (Mekale McKay) to the left. Wilson was under center, and Knile was the lone running back. The HOGS ran the stretch to the left and totally sealed the edge for Knile. Not only me but several on the side line signaled touchdown as Davis hit the corner. Freshman McKay will do a better job of blocking as the year goes on and only had to screen the corner one way or the other. Two years ago, Knile would have blown past them and the block would have been moot. McKay made a freshman block, and Knile was tackled after a 12-yard gain. Davis did not run like he was worried about injury, just like someone that has not run against defenders (speed of the game) in a year. It will come though.
The biggest question of the off-season: Would the defense be better. Unfortunately, most of the 71-plus thousand fans would say it was not. I agree, but when it comes to the Razorbacks, I am a glass half full guy. Let's look at the positives: Jacksonville State's rushing the 1st, 2nd and 4th quarters. The Gamecocks had 31 attempts for 25 yards. In the third quarter, they rushed for 70 yards on 14 carries. A deeper look at that quarter shows three runs for total of 40-plus yards and 11 more for just less than 30 yards. JSU had a long carry of 23 yards. Not too bad. More troubling was the secondary. The HOG corners had trouble with double moves. Giving up 15-plus yard passes on third-and-15 did not win any hearts.
Now for the positives: Arkansas played about as vanilla as you could. Arkansas played man-to-man most of the night and did not disguise the coverages. There were not many line stunts and a few blitzes. Two of JSU's TDs were on scramble plays as the QB was about to be sacked. Most of the night it was about the intensity of the 11 defenders on the field. Nine of 15 possessions were three and out! JSU had one drive of 83, one drive of 75 and one of 53 yards. They scored TDs on two of those drives. The HOG turnovers gave JSU a short field for the other scores. So I am staying positive for two more games. I will say this: passing teams are scaring me a little more right now. Back to speed of the game. The Razorbacks' two starting linebackers have missed a lot of practice. They played most of the game. They will get better as they get back to "speed of the game" shape.
HOT POINT CHECK UPS-
DEFENSE
Be Sharp: Yes and no. Only giving up three points in the second half was good.
No Big Plays: Three passes of more than 19 yards and one run of 23 yards. Not bad but the HOGS must get better.
Cover the Receivers: Not an F but a definite D in that department.
OFFENSE
O-line Machine Like: Pretty close. The offensive line gave up one sack from a defense that blitzed most of the night. Arkansas scored touchdowns on seven possessions. Not much they can do about three down-field fumbles and two high passes on fourth down.
Be Relaxed: Knile, Tyler, the receivers and linemen need to be primed and workman like. They were.
Do Not Let them Stay in the Fight: The turnovers and defensive intensity lapses allowed JSU to stay in longer than they should have.
KICKING GAME
Kickers, Be Yourselves: Dylan Breeding's first punt was 56 yards but was wiped out by penalty. His other two were awful! Hocker knuckled his first kickoff but after that, nothing but boomers. Do you remember Steve Little?
Returners: Dennsi Johnson had 96 yards on five returns. He did have to break some tackles to get his long of 42. Arkansas did miss some blocks that would have made the return yardage much larger. Freshman Nate Holmes put one punt return on the ground (HOGS recovered) and only had a long of 5, but he showed potential to make some big plays this year.
WRAPPING UP
So while it was not what most fans wanted, the game did not hurt Arkansas nationally. The offense put up 49 in three quarters, and it easily could have been 70. The defense gave up 24 but the offense put them in bad situations with the three fumbles.
A question for you Razorback Nation: Is winning by 25 good enough? Arkansas should move up at least one spot in the AP poll and all of their goals are intact. Now comes a trip to Little Rock and one more chance to put it together before 9-15-12. I will keep my glass half full for now. Go Hogs!
"