Hogs: Derby off & catching at tight end: D line coach Segrest brings FCS perspective; notes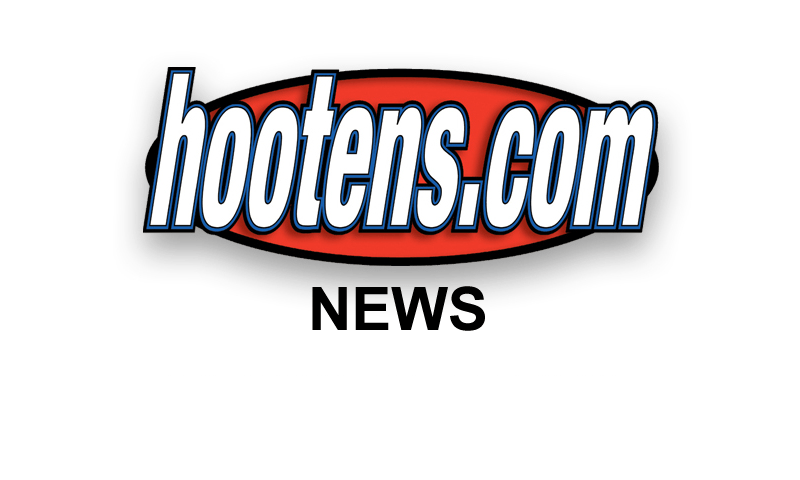 | | |
| --- | --- |
| | |
| | Hog HC Bret Bielema |
FAYETTEVILLE - Having coached FCS (Football Championship Subdivsion) Samford's defensive line last year, Arkansas defensive line coach Rory Segrest has been on the lower-division side of thing.

FCS Nicholls State (0-1) visits Arkansas (0-1) at 3 p.m. Saturday at Reynolds Razorback Stadium.

Given that Samford battled the Razorbacks last year before losing 31-21, is there a different mind-set for the FCS staff going against the Division I FBS school?

"In all honesty, it's the same every week," Segrest said after Wednesday's practice. "You go in trying to find tendencies. You try to figure out what you need to do right and put yourself in position to win the game. I am sure they are going to come out guns blazing and doing anything they can do. You just go out and do what it takes to get that win as far what that philosophy is and just try to stick with it."

Arkansas redshirt defensive end Tevin Beanum of Forrest City said Segrest did relate some of his Samford experiences.

"He says the only difference in a FCS team and a FBS (Football Bowl Subdivision that includes all the major conference and major independent teams) team is the amount of scholarships they have. He said they will surprise you so don't take them lightly, especially the O-line. We are not doubting them any way. We are going to approach them like we approach our conference opponents."

Segrest said the Razorbacks had a good Wednesday practice "flying around" with the defense correcting mistakes from Saturday's 45-21 loss to No. 5 Auburn.

Segrest and linebackers coach Randy Shannon said the defense has concentrated on the second and third tacklers trying to strip the ball from a ballcarrier only after the first tackler has the ballcarrier wrapped up.

Head coach Bret Bielema said post-Auburn that in the second half the Hogs defense tried to strip the ball too much before securing the ballcarrier.

Defensive backfield coach Clay Jennings was asked about freshman safety Josh Liddell and freshman cornerback Henre Toliver playing more against Samford.

"Playing time is something that has to be earned, and it's not just going to be given," Jennings said. "That's one of the edges of Arkansas, we make sure we earn everything. And as long as they continue to bring great effort and show some enthusiasm about playing at a high level for Arkansas on defense, shoot, those guys will get some playing time. You can expect for those guys to play, Josh Liddell and Henre Toliver."

Senior cornerback Tevin Mitchel (hamstring) remains sidelined for a second consecutive game.

KUDOS TO DERBY
They often lack the size, strength, speed or quickness or some or all of the above to do it, but nobody on the football team should be better apt to mentally adapt to a new position than a quarterback.

Quarterbacks must know every offensive position's responsibilities to orchestrate the offense, and they spend every game week thoroughly analyzing the defense's opposition and its position players' tendencies.

So if you move a QB to tight end, and that QB is fifth-year senior AJ Derby who once played linebacker with speed and good hands to go with 6-5, 255 size, good things are going to happen, fourth-year starting QB Brandon Allen said.

They did during the 45-21 loss at Auburn. Derby (four catches for 40 yards) caught an 18-yard reception and a 17-yard TD. Derby's size and even more importantly, his mind, made him easy to find, Allen said.

And prominent for Allen to look for again against Nicholls State.

"He thinks like a quarterback, which is good for me," Allen said. "He sees the coverage better than a lot of tight ends out there. He knows where to get himself open. He sees the same thing I see. So when he's out there, we're on the same page and it's real easy. I knew AJ would be a great tight end as soon as they moved him over there."

Derby's catching and blocking played a considerable part in the Hogs rallying from down 21-7 to stun the 19-point favored Tigers by tying them 21-21 going into halftime.

"He was out there against one of the better defensive units in the country, getting in there mixing it up, cutting guys," tight ends coach Barry Lunney said. "And he did some good things in the passing game."

Coach Bret Bielema, who suggested Derby's move last spring to offensive coordinator Jim Chaney, and Chaney gave Derby a thumbs up.

"You look at a guy like AJ Derby, who actually never played the tight end position in college let alone any other level I'm sure," Bielema said Monday. "That was pretty big. Derb caught the ball really, really well."

Chaney was impressed, and like Bielema, acknowledged that he expected to be. "I think he did what we thought he'd be able to do," Chaney said. "We are happy to have him at that position."

Derby, who transferred from the University of Iowa to QB at Coffeyville (Kan.) Community College because Iowa coach Kirk Ferentz moved him from QB to linebacker, was not thrilled when Bielema suggested the tight end move last spring.


"I just listened to what coach thought was best for me and best for the team and went with that," Derby said. "I felt good playing tight end (against Auburn). It didn't feel like my first game at tight end."

It must have felt great catching a TD in his tight end debut, especially snagging it in front of Auburn's student section.

"Brandon made a good read and good throw and I kind of went up there and caught it," Derby said. "The Auburn student body had some choice words for me afterwards, but it was good."

Derby found his experience throwing passes against defenses helped him to catch passes against Auburn's defense.

"I think I saw things that I don't know I would have seen if I'd been a tight end the whole time," Derby said. "It felt good knowing everything from a quarterback standpoint. And I felt good about blocking though I definitely have some things to work on before Saturday."




"