UCA stuns Ole Miss for a half but loses 49-27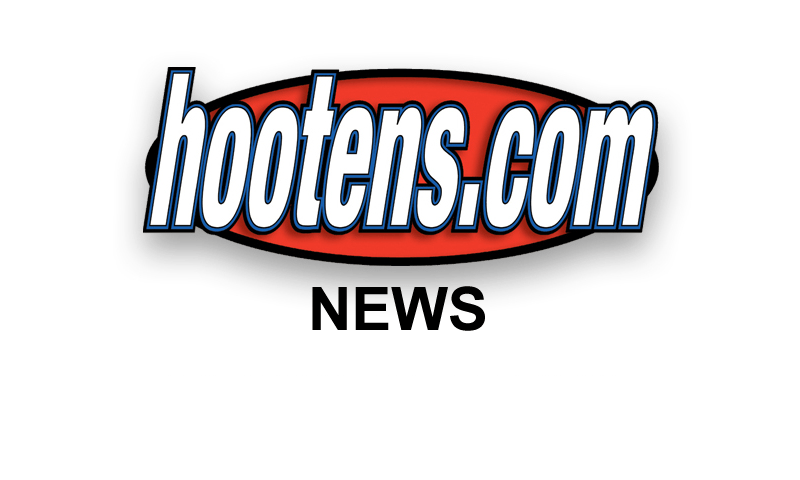 OXFORD, Miss. - For a half Saturday night, the University of Central Bears silenced the biggest crowd they had ever played in front of, 50,554 to be exact, at Ole Miss' Vaught-Hemingway Stadium.
The FCS Bears went toe to toe with the FBS Rebels for 30 minutes, even taking a 20-14 lead to the locker room. But the Rebels scored on five straight possessions and limited the Bears to just 110 total yards of offense in the second half to record a 49-27 victory in the first meeting between the teams.
After trailing at the half, the Rebels took the lead with 6:40 left in the third quarter when quarterback Bo Wallace fumbled into the end zone and Ja-Mes Morgan fell on it for a 21-20 lead. The Rebels tacked on another touchdown, this one a 53-yard touchdown pass from Wallace to Donte Moncrief, who split defenders down the middle for a 28-20 Ole Miss lead at the 3:20 mark of the third quarter.
The Rebels' third consecutive touchdown drive, a 9-play, 70-yarder, took just 2:27 and gave Ole Miss a 35-20 lead with 11:42 to play in the game. They added two more scores before the Bears got a late touchdown pass from Wynrick Smothers to Dezmin Lewis to set the final.
UCA punted on its first three possessions of the second half, was intercepted on the fourth and punted again on the fifth. Ole Miss, meanwhile, piled up 334 yards after halftime.
"Ole Miss just came out a different team in the second half," said UCA head coach Clint Conque. "They really dominated on the offensive and defensive lines, and that was the difference. They really cranked it up in the second half, and their defense hit another gear.
"They just wore us down. We lost a couple of linebackers tonight and they took advantage of some youth and inexperience. But we'll certainly learn a lot from this game. A lot of our front line guys were playing their first games, and playing in front of 50,000 people at an SEC venue. We'll get better because of this game."
The Rebels struck first in the game with a nine-play, 78-yard drive that included a fourth-and-1 conversion from their own 32. Wallace went the final 25 yards on a keeper up the middle and Bryson Rose added the PAT for a 7-0 lead with 10:48 left in the first quarter.
The Bears found their rhythm on their second possession but Jackie Hinton fumbled inside the Ole Miss 6. But on the first play following the fumble, UCA's Radarius Winston intercepted a tipped pass from Wallace at the 26 and returned all the way down to the 3. Winston missed all last season with a foot injury. On the first play, UCA backup quarterback Jacoby Walker, a transfer from Arkansas, found a seam on the left side and went in for his first career touchown.
Eddie Camara added the PAT to tie it at 7-7 with 5:14 remaining. Ole Miss answered right back with an eight-play, 75-yard drive to go back in front 14-7 with 3:01 remaining in the quarter.
UCA's offense proved just as unstoppable, going 75 yards in 10 plays, capped by Terence Bobo's 3-yard run up the middle. After a penalty on the first PAT, Camara misfired on the second and the Bears trailed 14-13 with 13:12 in the second period.
After an Ole Miss punt, Smothers found sophomore receiver Al Lasker over the middle and he made several Rebels miss on a 62-yard touchdown reception that gave UCA a 20-14 lead with 8:24 left in the half. The Rebels drove to the UCA 12 but the Bears' defense held and Rose missed a 29-yard field goal with 4:40 remaining.
The Rebels stalled at the end of the half but chose to attempt a 58-yard field goal with 1 second left, but UCA junior Josh Jones blocked the attempt as the Bears took a six-point lead to the locker room.
Smothers, in just his second collegiate start at quarterback, finished 25 of 32 for 247 yards and two touchdowns. Lewis caught six passes for 41 yards, while Brett Soft had 4 catches for 43 yards and Lasker added 3 for 89. Wallace completed 20 of 24 passes for 264 yards and 2 touchdowns for the Rebels, who finished with 565 yards of total offense.
"All in all, we'll take a lot of positives from this game," said Conque, who is in his 13th season at UCA. "We're certainly disappointed we didn't win the game, because that's why we came. But this was a great moment for our university, our players and our fans to play a game like this.
"We appreciate the couple of thousand fans from Bear Nation who came to support these young men tonight. And we appreciate Ole Miss for scheduling this game. We'll learn a lot from it, grow and get better."
UCA travels to Murray, Kent., next week to face Murray State, a 69-3 loser at Florida State on Saturday. Game time is 6 p.m.

"