ASU presser w/Coach Steve Roberts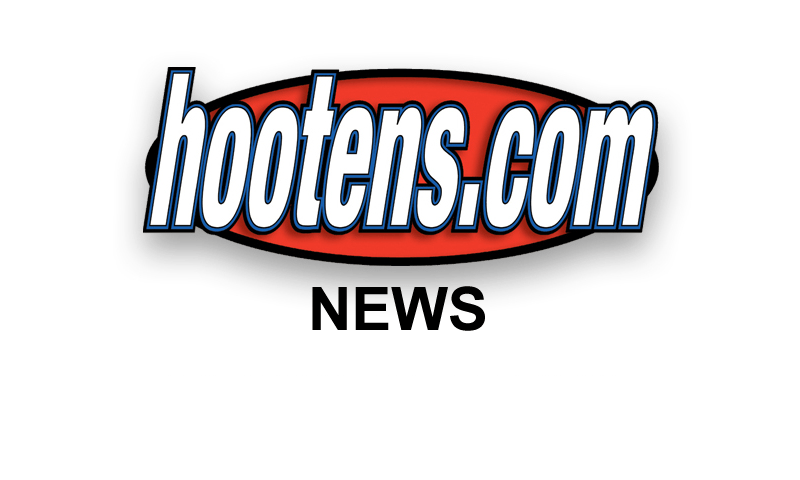 JONESBORO (9/1/10) – Arkansas State held its weekly football press conference Wednesday with head coach Steve Roberts at the ASU Football Facility. A-State opens at nationally-ranked Auburn on 6 p.m. Saturday in a Fox Sports South televised game.
A-State and Auburn will meet for just the second time ever, but also for the second time in the last five seasons since first playing each other in 2006. The Red Wolves will carry a two-game winning streak in season openers into their contest against the nationally-ranked Tigers, the first of four non-conference opponents on their schedule. The Red Wolves return 50 lettermen (24 offense/24 defense/2 special teams), including Bryan Hall, the Sun Belt Conference's 2010 Preseason Defensive Player of the Year, and fellow preseason all-conference choices Derek Newton (Sr., OL) and Demario Davis (Jr., LB).
SEPTEMBER 1, 2010
ARKANSAS STATE WEEKLY FOOTBALL PRESS CONFERENCE
HEAD COACH STEVE ROBERTS QUOTES
ON THE UPCOMING SEASON AND OPENING 2010 AT AUBURN: We are very excited about Saturday's game and opening up the 2010 season. We are excited about the young men that will be competing for our football team and the passion that they've displayed through their preparations in offseason, conditioning, summer workouts, and then through fall camp. We know we have tremendous a job ahead of us this week going to Auburn, playing in a great environment against a very very talented, much improved Auburn football team from last year. We know we have our work cut out for us.
ON AUBURN: When you look at Auburn, I think one of the things that stands out, just looking at their football team and their personnel, is the number of seniors they have competing for them. I think they started eight seniors defensively. Up front offensively they have four of their five starters coming back, all seniors who have certainly played winning football the last several years, so we know the challenges that lie ahead.
ON THE AUBURN OFFENSE: From a defensive perspective looking at their offense, we get an opportunity to see a lot of the stuff they do like our offense from a change in personnel, a change in formations, different alignments in those formations, motions and shifts. Some of the plays are very similar, but there are a lot of things that aren't similar that we do that Auburn has not done. I have a tremendous amount of respect for Coach Chizik and his staff. Offensively for Coach Malzahn and what they've been able to do in just a short period of time, one year as the offensive coordinator. To have the type of success they had last year, for the first year with that offense, speaks to their abilities to find ways to move the football very creatively. I know there will be some things that are new that we haven't seen on film from their games last year, but we'll just have to be very disciplined with our eyes, fly around and make some plays. They have outstanding personnel and it'll be a tremendous challenge.
ON THE AUBURN DEFENSE: From an offensive perspective, again not really knowing what we are going to get, Coach Ted Roof, their defensive coordinator, does a great job, is very multiple and changes things from week to week a little bit. We don't know exactly how they are going to play us, so there's a challenge preparing our guys for different looks that we might see. I'm confident that we'll have a great plan and go out and try to execute that plan to the best of our ability and be successful.
ON THE ASU AND AUBURN SPECIAL TEAMS: From a special teams stand point, there are drastic differences in the teams. They have pretty much everybody coming back on special teams, and we are having to replace all of our specialists. I'm excited about the young men that will compete for us, but it's going to be a pregame decision on some of those positions to see who does punt, who does kick extra points and field goals, and possibly even who returns punts. So I'm excited that we'll put some talented guys out on the field and get them some experience in a very hostile environment.
ON INSTALLATION OF NEW OFFENSE: I don't know if you ever install everything. There are things that you add from week to week. Obviously we are in game-week preparation mode now, taking things out of what we could call and executing what we have in the game plan. There are certain things you wouldn't do versus certain opponents that would be a big part of your game plan versus another opponent. We are in that phase now of trimming things down to get it to a reasonable amount that you can execute.
ON SIMILARITIES BETWEEN THE ASU AND AUBURN OFFENSE: There are some similarities. Formations, personnel groups, some of the plays are very similar. We may block something a little different, we may protect the quarterback in a different way, different pass routes than they do, but from an overall standpoint they are similar.
ON ASU PUNTERS NEELY SULLIVENT AND DEAN GERICKE: Both (the punters) have been consistent and both have very strong legs. They understand what we're trying to accomplish in punting the football, so again it's sort of like the quarterback competition -- it's not trying to find a punter, it's trying to decide between two we feel like are capable of leading that position.
ON ASU KICKERS: They (the kickers) all have had good days and they've all hit the ball very well. They have strong legs and they've been accurate. We've worked a lot of situations with those guys from different holders, different snappers, and different protections to a lot of different things and different places on the field. Each of them have their strengths, but it will come down to late week or pregame to see who's hitting the ball the best. They all have the ability if they hit it right to make the long range field goals, and again it's just a matter of who's hitting it right Saturday.
ON ASU RUNNING BACK DEREK LAWSON: Derek is certainly a weapon for our football team. He has been very patient and did not have the type of year he would have liked to have had last year because of injury. He played in every game, but wasn't full speed. He is full speed now and we are certainly excited about his role as starting running back for our football team. He has great vision, doesn't have the break away speed, but runs the football extremely tough and gains those extra yards and always seems to be falling forward, helping your football team win. He's good in his pass protections. He's really improved in catching the football out of the backfield throughout the offseason too, so we're excited about Derek's role on our team.
ON EXCITEMENT ABOUT PLAYING FIRST GAME: I'm excited to see where we are. Going into the game we will have had 29 practice opportunities at fall camp and 15 in the spring, and all of that has been against ourselves. So it's exciting to go against somebody else. Auburn will obviously be a big-time challenge, but it's exciting to play a game.
"