Hogs appear set at linebacker; more notes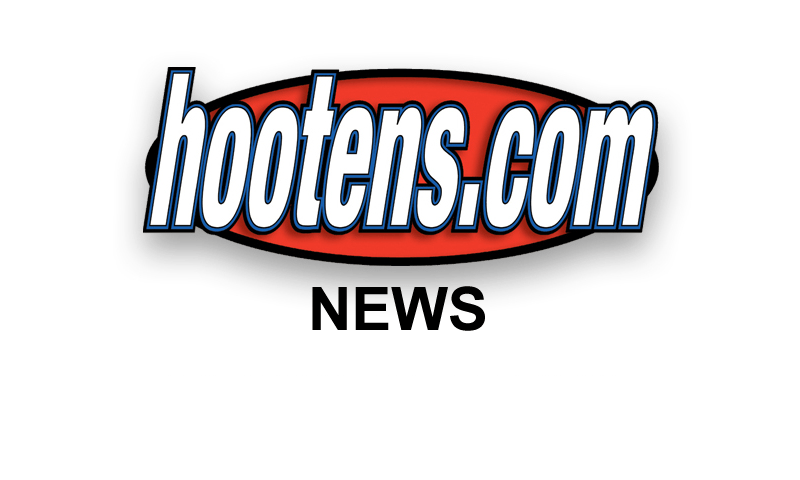 FAYETTEVILLE - One surprise that emerged from Arkansas' closed practices last week was unveiled on their 2-deep chart for Saturday's season opener against the Texas-El Paso Miners.
Junior Josh Williams, previously listed as the starting strongside linebacker, a position in coordinator's Robb Smith's defense often swapped for an extra defensive back against Spread offenses, will start at middle linebacker in Saturday's 2:30 p.m. ESPNU televised non-conference game at Reynolds Razorback Stadium.
Arkansas coach Bret Bielema explained the move Monday noting that Khalia Hackett, the sophomore moved from Sam to first-team Mike last spring but falling behind sophomore Josh Harris at Mike during the August preseason, moves to first-team Sam while Harris backs up Williams in the middle.
Junior Brooks Ellis, the starting middle linebacker the past two years, remains the starting weakside linebacker, the spot from which Martrell Spaight, the 2014 Arkansas senior and current Washington Redskins linebacker, led the SEC in tackles last season.
True freshman Dre Greenlaw backs up fellow Fayetteville High grad Ellis at Will, while sophomore Dwayne Eugene backs up Hackett at Sam.
Williams was the too large backup middle linebacker to Ellis last year upon transferring as a sophomore from Dodge City (Kan.) Community College.
"I had kind of pigeon holed Josh Williams into the LB that we got when we had signed him originally as a kid that had put on 35 pounds in his freshman year at JC came in and moved ok but didn't move great, was really bulky and needed some flexibility," Bielema said. "Now he is a guy who is really explosive, I think if you remember back to that first scrimmage he made a play down on the goal line that was pretty impressive kind of opened our eyes again as how much progress he's made as an athlete."
Defensive coordinator Smith was asked about that goal-line play.
"There was a play on the goal line where we actually lined him up at Mike linebacker," Smith said. "He did a great job of keying and diagnosing what was going on. The ball broke out to the perimeter and it was ... he looked like he was shot out of a cannon."
HACKETT GOES OUTSIDE
UTEP, led by 1,321-yards rushing running back Aaron Jones, is a physical running team, making Williams' 6-1, 237 physicality "a great fit in the middle," Smith said, and should require much Sam 'backer time for Hackett.
A high school safety two years ago in Douglasville, Ga., Hackett apprenticed as a Razorbacks outside linebacker last season while lettering on special teams. He was moved to the middle last spring.
Bielema said Hackett's move to the middle was to capitalize on his athleticism. He'll still be used in the middle at times but that "as we began to see it unfold he was a lot more comfortable outside," Bielema said.
OTHER JOSH STILL IN PICTURE
At only 5-10, 220 Josh Harris' lack of height defending passes in the middle obviously concerns Bielema, Smith and linebackers coach Willie Hargreaves, but there's no denying that the second-team walk-on redshirt freshman from Watson Chapel either led or was among the leaders in tackles every spring scrimmage and the spring game and the two August scrimmages.
Harris has not been lost in the linebacker shuffle, Smith said.
"Josh Harris is going to play some Mike linebacker for us this Saturday," Smith said. "He does an excellent job in a 2-back setting. He's smart and very instinctive. As coaches it is our job to put guys in the best position to be successful and we are certainly going to try to that with Josh this weekend."
FIRST HALF NO GO FOR JOJO
In part of earning his way back on the team after being suspended by Bielema last spring and not reinstated until into the summer, redshirt freshman receiver Jojo Robinson will miss the first half of Saturday's game against UTEP, Bielema said Monday.
Bielema said that penalty was decided before and kept intact even with Robinson posting an impressive August preseason.
Offensive coordinator Dan Enos on Monday replied " hopefully very hungry" regarding a question on Robinson's hunger to play in Saturday's second half.
"To lose some opportunities based off of poor decision, I mean you really have no one but yourself to blame for that," Enos said. "Really, if I was him I would be chomping at the bit to get out there just to play and starting to put some plays together and starting to earn more time and earn more opportunities."
FRESHMAN IMBIBERS SUSPENDED
Because of "pretty boneheaded mistakes," Bielema said leading alcohol related arrests last weekend, freshman tight end C.J. O'Grady and freshman punter Blake Johnson are "removed from our program until we kind of set some things in motion for them to take part with the things the University does and the things I'll mandate them to do as well."
"