Hogs rally, roll past FCS Jacksonville State 49-24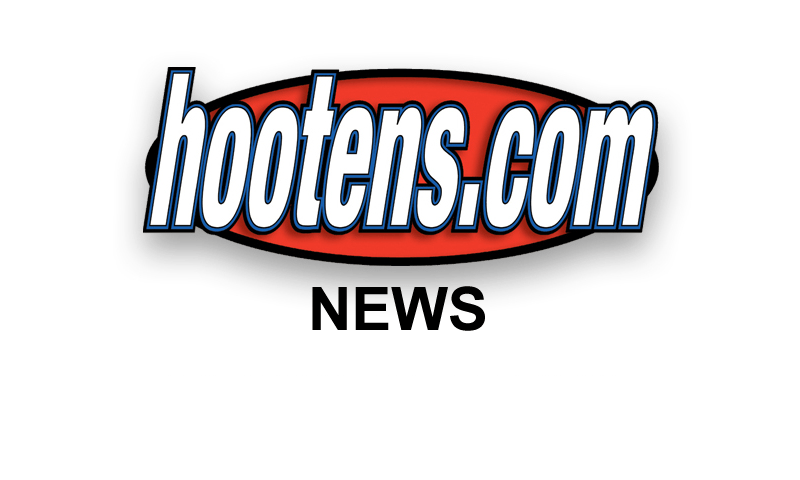 Hog senior WR Cobi Hamilton injured
his neck in the opening win over
Jacksonville State.
FAYETTEVILLE - Give Football Championship Subdivision member Jacksonville State a moral victory for beating the odds, but the 49-24 victory went to No. 10 Arkansas Saturday night before 71,016 at Reynolds Razorback Stadium.
The projected mismatch of a SEC power vs. a division below foe from the Ohio Valley Conference wasn't even on the Las Vegas betting line. But JSU's Gamecocks led 14-7 during the first half and only trailed 35-24 with 9:44 left in the third quarter after Griffin Thomas kicked a 49-yard field goal.
For JSU coach Jack Crowe, it was a better night than his last day here. Crowe was fired as Arkansas' coach the day after the Razorbacks lost their 1992 season-opener to The Citadel.
Meanwhile new Razorback coach John L. Smith debuts 1-0. All-SEC senior quarterback Tyler Wilson completed 19 of 27 passes for 367 yards and three touchdowns without an interception. Knile Davis (2010 All-SEC) ran 18 times for 70 yards and a TD, proving healthy after missing 2011 with a broken ankle.
"We are pleased with the win but not all that pleased with the way we played," Smith said. "We are better than that. But I knew when it was 14-7 the sky wasn't going to fall. We did some good things. I wasn't pleased with our tackling but we held them to a field goal in the second half. I thought Tyler handled the offense well but we know we need better ball security."
Arkansas did without senior leading receiver Cobi Hamilton (a neck injury, Smith said) from the first quarter on, but Wilson and backup QB Brandon Allen found a variety of targets. Brandon Mitchell, a former backup quarterback, tight end Chris Gragg and reserve receiver Javontee Herndon.
Mitchell caught 4 for 122 yards. Gragg caught 7 for 110 and two TDs. Herndon grabbed 4 for 96 with a 63-yard TD.
Gragg had 103 receiving yards in the first half.
"There were a number of times we found him mismatched on a linebacker and it was too much for them," Wilson said of his tight end with wide receiver speed. "And that's what we have got to do, find those mismatches."
Smith also cited Gragg and said, "I think Brandon Mitchell showed he is legit."
JSU interspersing QBs Marques Ivory (14 of 28 for 160 yards and two touchdowns) and Coty Blanchard (4 of 9 for 67 yards) passed effectively in the first half while mixing the option. Receiver Alan Bonner led JSU with 8 catches for 107 yards and a TD, keeping the Gamecocks within hailing distance until midway through the third quarter.
Arkansas linebacker Alonzo Highsmith pounced on a Bonner fumble. It preceded Wilson's bomb to Javontee Herndon on a mismatch against a linebacker for an insurmountable lead with 7:25 left in the third quarter.
"We entered the game with the right frame of mind to win it," Crowe said. "Our effort was there from the beginning but Arkansas is as talented as you are going to find. The biggest part of this game was the four or five mismatches they created. Tyler (Wilson) knew where they had it."
Ivory said Arkansas' defensive quickness controlled the second half.
"They are one of the quickest I have ever seen and they know now to rush the passer," Ivory said.
A fumble by Gragg set up JSU's brief but stunning 14-7 lead. It was just part of a wild first half.
Wilson was 15 of 18 for 246 yards in the first half. Mitchell caught two passes for 71 yards and Davis amassed 14 first-half carries for 80 yards and a TD.
The wily, 2-quarterback JSU offense singed Arkansas for 163 first-half passing yards with Marques Ivory tossing two TDs.
JSU receiver Bonner caught six passes for 94 and a TD. He was as hard for Arkansas to stop in the first half as Gragg was difficult for JSU's defense.
Other than Arkansas' two first-half turnovers, fumbles by Wilson and Gragg, JSU never slowed Arkansas' attack.
After JSU's 14-7 lead, the Hogs tallied four straight TDs before the Gamecocks put together a 10-play 75-yard drive with Bonner catching Ivory's 10-yard TD just 10 seconds before half.
Arkansas's Byran Jones blocked a field goal, foiling JSU's bid for a 3-0 lead as Wilson fumbled away Arkansas' game-opening drive.
"