Balanced Hogs torch ULL 34-14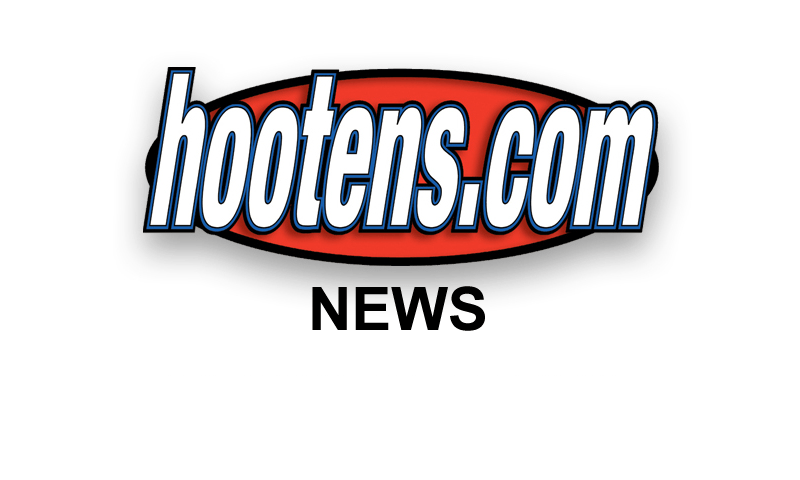 FAYETTEVILLE - Hotter than the air temperature of 98 degrees, the Bret Bielema era got off to a sizzling start Saturday with a 34-14 torching of the University of Louisiana Ragin' Cajuns at Reynolds Razorback Stadium.
| | |
| --- | --- |
| | |
| | RG Brey Cook |
An SEC team whipping a Sun Belt Conference outfit in the opener isn't a big deal. But Louisiana-Monroe of the Sun Belt upset then nationally No. 8 Razorbacks 34-31 Week 2 last year, turning interim Coach John L. Smith and his inherited staff into lame ducks with 10 games left of a 4-8 crash.
ULL, off successive 9-4 seasons and quarterbacked by All-Sun Belt run-passer Terrance Broadway, seemed a strong threat Saturday as a 10-point underdog to spoil Bielema's debut.
Instead, the Razorbacks mostly contained Broadway, while Arkansas quarterback Brandon Allen, running backs Jonathan Williams and Alex Collins, tight end Hunter Henry and receiver Javontee Herndon stole the show passing, running and receiving. Arkansas' offense netted 522 yards with 292 running and 230 passing.
"It's my experience," said Bielema, now 7-0 in openers including 6-0 at Wisconsin, "that if you rush for over 200 and pass for over 200, you win a lot of games. That's what we did to beat a good team today. It was very hot out there, and I was very proud how we handled ourselves."
Allen completed 15 of 22 without a turnover for 230 yards and three touchdowns, two to Herndon (catches for 73 yards) and a 10-yarder to fullback Kiero Small, who somehow tightroped the sideline and powerfully stayed in bounds. Freshman tight end Henry caught three passes for 75 yards.
It was all based on sophomore running back Williams' 18 carries for 151 yards, including a sensational cutback and use of Herndon's downfield block for a 75-yard TD. Freshman running back Collins netted 131 yards on 21 carries.
"We wanted balance, and we got it," said Allen, the third-year sophomore. "Any time the line does a great job controlling the line of scrimmage like ours did, it makes everything so much easier. When we execute on the ground first and then through the air when we need to it's big for us."
Broadway directed TD drives each half, but was sacked three times for minus-1 yard rushing and was intercepted once by defensive end JaMichael Winston. The ULL triggerman completed just 15 of 28 for 171 yards.
Other than one Alonzo Harris' 17-yard run, the Ragin' Cajuns ground game netted just 85 yards on 32 carries.
Aside from a 7-7 tie early in the second quarter and the ULL second-half touchdown drive, Arkansas stymied the Ragin' Cajuns especially after linebacker Austin Jones recovered a ULL fumble just after Henry's fumble became Arkansas' lone turnover.
"Our defense took a while to get started," Bielema said, "but settled down to do a nice job against a very good offense. The second half was the definition of how I like to play games. We wore them down, forced some turnovers. People just don't like to play football all four quarters all the time, and our kids bought into it against a very good football team that was within a touchdown of beating Florida (27-20) a year ago."
Arkansas' offense began and ended Saturday's 20-7 first half with near clockwork precision.
Other than two pre-snap penalties Saturday, the Razorbacks opened the game at their 25 and ran through and around its right side for most of the 11-play 75 yard-drive capped by Allen's 6-yard TD pass right after he threw an 18-yarder to tight end Henry to the ULL 6-yard line.
Arkansas was up 17-7 when ULL punted the Razorbacks back to their 4 with just 2:02 before intermission.
Faced with third and 9 from the 5, Allen connected with tight end Jeremy Sprinkle for pivotal 17-yard first down then connected consecutive 6-, 25- and 20-yard passes to Henry, allowing Zach Hocker just enough time to kick a half-ending 35-yard field goal.
Hocker kicked a 22-yard field goal for a 17-7 lead at 5:18 to become Arkansas' all-time career scorer though he missed Saturday's fourth quarter to rest an aggravated pulled groin muscle. John Henson kicked off and kicked PAT's in the fourth quarter, while Sam Irwin-Hill did both punts.
Arkansas came out pounding with running backs Williams, (12 for 62 yards in the first half) and Collins (six for 53 in the first half) running behind right guard Brey Cook, right tackle Grady Ollison and center Travis Swanson. Allen and Herndon accounted for both first-half touchdowns on passes of 6 and 49 yards.
The Ragin' Cajuns responded to Arkansas' first touchdown with an impressive drive to the Arkansas 6, but defensive end Trey Flowers sacked quarterback Broadway on second down and cornerback Will Hines broke up an end zone pass on third down. Stephen Brauchle missed a 22-yard chip-shot field goal attempt.
ULL did tie it 7-7 in the second quarter with Broadway hitting two third-down passes, one a 31-yarder to Elijah McGuire, setting up running back Alonzo Harris' 2-yard touchdown.
Allen and Bielema commented how Arkansas responded when the Ragin' Cajuns scored or made big plays.
"Something we preach is coming back from adversity," Allen said. "Whenever we had the the fumble, our defense knew to step up and when they scored I thought as an offense we came back and scored points ourselves. That's something we have been preaching, and I thought we did a good job with that."
"