Class 4A Hooten's Arkansas Football Rankings, Picks and Notes, Week 1, 2023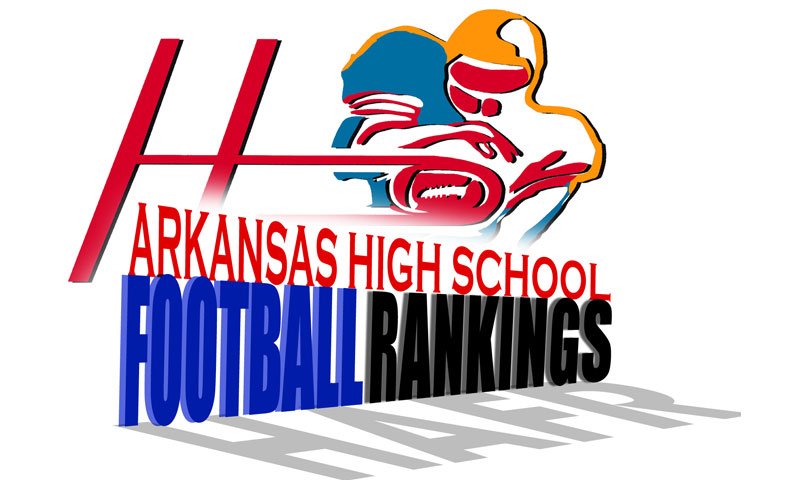 Hootens.com Class 4A Rankings
Week 1, 2023
Copyright Seventy Seven's Football Publishing, LLC
1. Malvern (0-1)
2. Warren (1-0)
3. Rivercrest (1-0)
4. Harding Academy (1-0)
5. Elkins (1-0)
6. Nashville (0-1)
7. Arkadelphia (0-1)
8. McGehee (0-0)
9. H.G. Haskell (1-0)
10. Gosnell (1-0)
11. Ozark (1-0)
12. Bauxite (1-0)
13. Ashdown (1-0)
14. Star City (0-1)
15. CAC (1-0)
16. Crossett (1-0)
17. Stuttgart (0-1)
18. Lamar (1-0)
19. Gentry (1-0)
20. Lonoke (0-1)
21. DeWitt (1-0)
22. Clinton (1-0)
23. Pottsville (0-1)
24. Mena (1-0)
25. Blytheville (0-1)
26. Hamburg (0-1)
27. Pocahontas (0-1)
28. Monticello (0-1)
29. Gravette (0-1)
30. Trumann (0-1)
31. Lincoln (1-0)
32. Dumas (1-0)
33. Heber Springs (0-0)
34. Bald Knob (1-0)
35. LR Hall (0-1)
36. Mayflower (1-0)
37. Highland (0-1)
38. Huntsville (0-1)
39. Riverview (0-1)
40. Jonesboro Westside (0-1)
41. Helena (0-1)
42. Cave City (0-1)
43. Waldron (0-1)
44. Green Forest (0-1)
45. Harrisburg (0-1)
46. Berryville (0-0)
47. Dover (1-0)
LAST WEEK
Hootens.com correctly predicted 29 of 35 games (83 percent) involving 4A teams.
HOOTENS.COM GAME OF THE WEEK
Class 5A No. 4 MILLS at No. 3 Rivercrest
Mills' 16-point win over Rivercrest last season sparked the Comets' to a 10-win campaign. The Cometes beat Blytheville 34-14 a week ago, keyed by some big defensive stops and turnovers. Senior quarterback Achilles Ringo threw 3 touchdown passes, with Akyell Madison hauling in 2 of them. Jeremy Edwards led Mills' defense with 2 interceptions, and he returned 1 for a TD.

Rivercrest could spring the upset. The Colts manhandled Manila 46-6 last week. Seniors Koby Turner and Michael Rainer both played well. Turner ran 5 times for 79 yards and 2 TDs, and on defense made 4 tackles and 1 interception. Versatile Rainer had a 29-yard TD run. caught 2 passes for 16 yards and and returned a punt 60 yards for a TD.

WEEK 1 PREDICTIONS (favored team in ALL CAPS and highlighted in yellow)
1-4A
ELKINS at Class 3A Charleston: Charleston started last year's state championship run with a 20-point win at Elkins, the Tigers sixth straight in the series. Elkins pounded Pottsville 51-0 a week ago, as senior QB Dizzy Dean passed for 203 yards and 2 TDs and senior Da'Shawn Chairs ran for 134 yards and 3 TDs.
Class 3A BOONEVILLE at Ozark: Booneville, last year's Class 3A runner-up, starts its season against its former conference foe. The Bearcats have won 15 of the past 23 in the series, including 35-7 last season, and leads the all-time series 54-27-4. The Bearcats will start 5 sophomores on defense and 3 on offense this fall. "Anytime you star that many sophomores, there are a lot of question marks, as far as how they will respond to the ups and downs of the game and how they will react to the speed of the game," Bearcat coach Doc Crowley says. Senior halfback Dax Goff became Booneville's first 2,000-yard rusher last year (2,323 yards, 29 TDs), and is the first Bearcat to eclipse the 300-yard mark (307 vs. West Fork). Ozark beat Clarksville 35-7 a week ago. QB Koby Wilbanks ran for 185 yards Eli Gilstrap led the D with 11 tackles.
Inola, Okla. at GRAVETTE: Gravette beat Inola, Okla., last season 37-0. The Tigers are improved this season and hung with Pea Ridge last week before losing 38-14. Gravette sophomore Kayden Brown ran 2 yards for a Lion TD.
GENTRY (1-0) at 5A Pea Ridge (1-0): Gentry ran for 315 and 6 TDs in last week's 47-22 victory at Westville, Okla. QB Addison Taylor completed 5 of 9 passes for 108 yards and 1 TD, and ran 7 times for 79 yards and 2 TDs. Jared James led the defense with 10 tackles, while sophomore Talan Williams intercepted a pass to stop a Westville drive near the goal line and returned it to midfield. Pea Ridge QB Gavin Dixon threw 3 TD passes and ran for another in last week's 38-14 win over Gravette.
LINCOLN at Westville, Okla.: Lincoln has 9 wins and 1 tie with Westville, Okla. over the past 16 seasons. Westville had no answer for Gentry's explosive offense last week. Lincoln handled Greenland 47-12 last week. Caden Brewer returned a punt 75 yards for a TD and took a jet sweep 60 yards for a TD to spark the victory, while
Class 5A PRAIRIE GROVE (0-0) at Huntsville(0-1): Prairie Grove opens its season against a former conference foe. The Tigers have won 16 consecutive games over Huntsville. Senior halfback/CB Conner Hubbs and junior halfback/WR Jace Edwards both looked sharp in preseason camp. Huntsville hung with Lamar (trailed 14-0 in the third quarter last week) before losing 35-0. Junior QB Marcus Shepherd passed for 57 yards and ran for 78 yards.
Class 3A Greenland at GREEN FOREST: Greenland lost to Lincoln by 35 points last week, spoiling the coaching debut of Greenland alum Cody Napier. The Pirates scored on a TD pass from David Hendrix to Brandon Vaughan in the first quarter and on Tommy Whittington's 23-yard TD jaunt in the fourth quarter. Green Forest junior Ridge Gordon-Swofford ran 29 times for 122 yards and 1 TD in last week's 20-8 loss to West Fork.
Class 3A WEST FORK at Berryville: Berryville has won 5 of the past 7 over West Fork. Macklin Chermak takes over as Berryville's third coach in 5 years. West Fork sophomore Shawn Swinson ran for 2 TDs and sophomore QB Cooper Ridenoure ran for a TD.
2-4A
Class 3A Camden H.G. at HARDING ACADEMY: Harding Academy has won 3 of its past 4 games over Camden Harmony Grove, including 41-14 last season. Senior slot receiver Kyler Hoover and senior LB Wyatt Simmons both played well in Harding Academy's 15-point win over Valley View. Camden Harmony Grove beat Junction City 34-28 last week. Senior QB Caleb Johnson passed for 104 yards to spark the victory.
LONOKE at Class 3A Melbourne: Lonoke must rebound after last week's shocking 52-16 loss to CAC. Noseguard Charles Hunter racked up 12 tackles for the Jackrabbits. Melbourne trailed upstart Bald Knob 26-0 at halftime last week before returning an onside kick for a TD.
STAR CITY at Stuttgart: Both teams lost last week, Stuttgart 42-7 at Warren and Star City 17-14 to Bauxite. Stuttgart's Kevon Conway played well at running back after the starter was injured, while Nykeal Bradley and Tank Hood stood out on the defensive line. Star City QB Peyton Taylor ran for 77 yards vs. Bauxite, and Kevin Johnson was the leading tackler. "Star City's scheme (Flexbone) is tough to prepare for in just 3 days," Stuttgart coach Josh Price says.
CLINTON at Heber Springs: Clinton has won 12 of the past 21 over its rival, including the past 2 by a combined 64-21. The Yellow Jackets ran for 189 yards and passed for 94 yards in last week's 49-7 victory over Cave City. Senior Zane Widener returned a punt 60 yards for a TD, and his only carry went 10 yards for a TD. Sophomore Brodie Dufrene completed 4 of 5 passes in his varsity debut. Heber Springs first-year coach Van Paschal spent most of the summer installing his system. "It's baby steps right now," Paschal says.
HIGHLAND at Riverview: Highland lost 28-27 in overtime last week to Walnut Ridge. Highland junior Keegan Statler ran 23 times for 237 yards and 2 TDs, while junior QB Zach Huckabee ran for 2 TDs. Riverview trailed Harmony Grove Haskell 42-7 at halftime last week before losing 42-19. The Raiders averaged 5.4 yards per carry and will try to run the ball more this week.
4A Bald Knob (1-0) at SOUTHSIDE (1-0): Bald Knob piled up 451 yards (235 passing, 216 rushing) in last week's 32-16 win over Class 3A Melbourne. Senior QB James Holder impressed by staying in the pocket and hitting passes. Southside senior QB Savian Hall completed all 8 of 8 passes and ran for more than 120 yards in last week's 34-13 win over Pocahontas. Sophomore DB Braden Simpson (11 tackles, 1 interception, 1 fumble recovery) and junior LB Andrew Plummer (11 tackles, 1 sack, 1 forced fumble) were leaders on the defense.
Cave City at Class 3A WALNUT RIDGE: Walnut Ridge junior Enrique Perez ran 13 times for 135 yards and 1 TD in last week's 1-point overtime win over Highland, while Robbie Tate had 15 carries for 75 yards and 2 TDs. The Bobcats controlled the line of scrimmage with defensive linemen Dawson Ward, Brogan Tate, Collin Andrews and River Handcock, coach Jeffery Blake says. Cave City lost to Clinton last week by 42 points. Christopher Robinson led the Cavemen with 9 tackles and 1 fumble recovery.
3-4A
Class 5A MILLS at Rivercrest: See Game of the Week.
4A Pocahontas (0-1) at NETTLETON (0-1): Nettleton has won 6 of the past 11 in the series. The Raiders trailed Class 6A Mountain Home by 2 points in the fourth quarter last week before losing 29-19. Junior QB Maddox Hampton completed 20 of 34 passes for 168 yards and 2 TDs, while T.J. Brown logged 21 carries for 149 yards and 1 TD. Pocahontas struggled to slow Class 5A Southside's running attack last week. 
BLYTHEVILLE at Class 3A Osceola: Blytheville has won 7 of the past 9 in the series, including 26-0 last fall. Blytheville surrendered 325 yards passing and committed 2 turnovers in last week's 20-point loss at Class 5A No. 4 Mills. Osceola surrendered 501 yards (481 of it rushing) in last week's 42-14 loss at Newport.
Brookland (1-0) at 4A GOSNELL (1-0): Gosnell has won 9 of 11 games against Brookland (which started its football program 11 years ago). Gosnell senior Cam Williams played only 10 snaps in last week's 42-6 win over Piggott, but completed both of his passes for 22 yards and caught 2 passes for 88 yards and a TD. He also intercepted 2 passes, returning 1 for a TD. LB Vanterrues Lucas played 12 snaps (5 TFL, 1 sack; 55 rushing yards, TD). Brookland beat Jonesboro Westside 39-0 last week, its first shutout since beating the Warriors 6-0 in last year's opener.
HIGHLAND at Riverview: See comment in 2-4A.
Jonesboro Westside at Class 3A HOXIE: Hoxie has won 6 of the past 10 over the Warriors, but Jonesboro Westside edged to a 2-point victory last season. Jonesboro Westside failed to score in last week's 39-0 setback to Class 5A Brookland. Hoxie beat Trumann 12-6 last week, with Camden Brooks sparking the victory with some tough runs. began their 2023 season with a 12-6 win on the road to Trumann.
OPEN: Harrisburg and Trumann.
---
4-4A
Monticello at BAUXITE: Bauxite notched an impressive 17-14 road win over Star City a week ago. Senior Walt Duncan ran 4 times for 67 yards and 1 TD. Junior Marcus Wimberly caught 4 passes for 49 yards, ran 7 times for 25 yards and recorded 12 tackles on defense. Monticello must bounce back from last week's 35-12 loss to Class 3A Fordyce. Senior Jon Jackson ran 24 times for 201 yards and 1 TD, while Quay Rhodes caught 3 passes for 106 yards and 1 TD.
H.G. HASKELL at DeWitt: This game went down to the wire last year, with H.G. Haskell notching an 8-3 decision. Expect a similar game this fall, physical and defensive. DeWitt's defense forced 3 turnovers in last week's 42-19 win over Barton. Senior Carson Mitchell played well in his first start at QB. Haskell led Riverview 42-7 at halftime last week before pulling most of the starters and cruising to a 42-19 decision. Peyton Potter ran 5 times for 161 yards and 4 TDs.
CLINTON at Heber Springs: See comment in 2-4A.
LAMAR at Waldron: Lamar ran for 324 yards in a 35-0 victory last week over Huntsville. QB Caleb Green ran 5 times for 98 yards and 1 TD, while Jarrett Dalton had 11 carries for 75 yards and 2 TDs. Dalton led the D with 8 tackles and 1 blocked punt. Lamar has won its past meetings against Waldron by a combined 100-48.
​​Class 5A DARDANELLE (1-0) at Pottsville (0-1): These are former conference rivals. Dardandelle has won 13 of the past 16 in the series, including 35-0 a year ago. Dardanelle sophomore QB Creed Vega ran 11 times for 108 yards and 2 TDs, and threw a TD pass last week to spark the Sand Lizards' 38-7 victory over LR Hall. Jace Finkenbinder (11 tackles, 1 sack), Brendon Kerns (11 tackles) and Jacob Freeman (10 tackles) led the defense. Pottsville trailed Elkins 10-0 in the second quarter last week before wearing down and losing 51-0.
Class 3A Perryville at CAC: Perryville jumped on Cedarville 27-0 in the second quarter last week before cruising to a 41-0 decision. CAC junior QB Grayson Wilson accounted for 4 TDs in last week's 52-16 win over then No. 10 Lonoke. The Mustang D, which allowed 37.3 ppg game last year, gave up just 279 yards at Lonoke.
MAYFLOWER at Class 3A Drew Central: Mayflower ripped Smackover 47-8 last week by passing for 153 yards and 2 TDs and running for 203 yards and 5 TDs. The Eagle D held Smackover to 157 yards. Drew Central beat Bearden 28-14 a week ago. QB Tre'Bennett Fuller completed 8 of 16 passes, ran 13 times for 100 yards and racked p 7 tackles on D. Luke Phillips had 9 tackles and 2.5 sacks.
Class 3A ATKINS at Dover: The winner gets the Rivals Cup. JC Westside forfeited its game with Dover hours before kickoff after 4 junior high players had to seek treatment due to heat on Thursday. Atkins lost to Bigelow 16-12 a week ago. The Red Devil defense, led by Jackson Furh (9 tackles), showed marked improvement.
Hall Steam is open.
---
7-4A
Arkadelphia at Class 5A HOT SPRINGS (Thurs.): Arkadelphia has won 15 of the past 20 in the series. The Badgers offense didn't perform to Coach Trey Shucker's expectations in last week's 43-27 loss to Class 5A Camden Fairview. Cornerback Kelbern Middleton finished with 5 tackles, 1 TFL, forced 2 fumbles, and returned 1 fumble for a TD. Hot Springs senior QB Matthew Contreras passed for 198 yards and 1 TD in last week's 39-13 win over Vilonia, with senior WR Octavious Rhodes hauling in 5 passes for 98 yards while limited with a hamstring injury. Defensive tackle Damarious Porter led the Trojans with 11 tackles and 3 QB hurries.
LAMAR at Waldron: See comment in 4-4A.
Class 3A Glen Rose at MALVERN: This rivalry, dubbed the Brick Bowl, has been won by Malvern 9 of the past 13 years. Malvern lost to (Prosper) Western Grove, Texas 57-54 last week. Senior Jalen Dupree, limited by cramps and the heat, ran 19 times for 164 yards and 4 TDs, while Dyelon Caradine had 8 catches for 154 yards and 1 TD. Linebackers Angel Perez (15 tackles, 2 sacks) and Romere Bennett (13 tackles) led the D. Glen Rose led Crossett 23-14 at halftime before losing 39-38 in double overtime.
Class 5A Hope at NASHVILLE: Nashville has beaten Hope 17 of the past 22 seasons. Hope (6 wins over the past 7 years) opens the season. Nashville lost at Magnolia last week by 28 points. "We must play better as a complete team," Coach Mike Volarvich says. Senior tackle Kason Willard registered 18 pancake blocks.
Class 5A De Queen (0-1) at ASHDOWN (1-0): Ashdown has won 18 of the past 20 in the series. The Panthers beat Hamburg 18-15 a week ago. Junior Braeden Walton caught 2 passes for 68 yards and 1 TD, while junior C.J. Harris caught a 22-yard TD pass. De Queen had 4 turnovers in its 39-6 loss to Mena.
MENA at Class 3A Centerpoint: Hackett hammered Centerpoint last week 53-6, while Mena beat rival De Queen 39-7. Mena's Brody Peters sparked the win by rushing for 104 yards and 2 TDs and recording 12 tackles. "No doubt that Centerpoint is better than (last week) indicates," Coach Craig Bentley says. "They are physical and have good size."
8-4A
Monticello at BAUXITE: See comments in 4-4A.
H.G. Haskell at DeWitt: See comments in 4-4A.
Star City at Stuttgart: See comments in 2-4A.
WARREN at Class 5A White Hall: Hootens.com Class 5A Game of the Week. 
Warren has won 12 consecutive games, beginning with last year's 28-23 victory over White Hall. The Lumberjacks whipped Stuttgart 42-7 a week ago. Freshman quarterback Jackson Denton completed 11 of 26 passes for 319 yards and 5 TDs in his varsity debut, with junior Kam Davis hauling in 4 passes for 190 yards and 3 TDs.
White Hall defeated Sheridan 43-19 last week in an emotional game (the first without former head coach Ryan Mallett). Interim coach Jason Mitchell says the Bulldogs never panicked after falling behind 13-0: "We've handled a lot of adversity around here in the last few months, and they proved to me again they're a very adverse bunch." Senior Jayden Smith ran for 132 yards and 3 TDs, while QB Noah Smith passed for 149 yards and 3 TDS. Senior Braeden Bell caught 4 passes for 137 yards and 3 TDs and intercepted a pass to set up another score.
Watson Chapel (0-1) at 4A MCGEHEE (0-0): Watson Chapel, decimated by offseason departures, lost 58-0 Texarkana. McGehee's Ky Bell played well two weeks ago in a scrimmage against Magnolia. The Owls have 48 players on the roster.
Crossett (1-0) at 5A MAGNOLIA (1-0): Both teams are coming off impressive wins last week. Crossett, powered by senior WR Taylin Paskel's 7 catches for 245 yards and 2 TDs, upended Class 3A Glen Rose 39-38 in double overtime. Magnolia ran past Nashville 48-20 last week (42 carries for 501 yards). Junior QB Antonio Brooks had 6 carries for 126 yards and 2 TDs, and threw a TD pass to Dakota Dismuke, who also logged 5 carries for 67 yards. Magnolia's first-team defense allowed only 1 TD.
HAMBURG at Class 3A Lake Village: Lake Village beat Bolivar, Miss., 28-22 last week. Lake Village senior Aquavious Dunbar ran 11 times for 265 yards, and on D had 8 tackles and forced 2 fumbles. Hamburg lost a heartbreaker to Ashdown, 18-15, last week. Defensive end Dawson Bates led the Lions with 4 tackles, 2.5 sacks and returned an interception for a TD. Peyton Sellers (nickel LB) and LB Willis Robinson also played well.
Helena at Class 2A EARLE: Helena sophomore DL Deminio Patterson had 7 tackles, 2 sacks and forced 1 fumble in last week's 38-20 loss to Clarendon. Earle trailed Salem 42-0 in the second quarter last week before losing 48-8.
Dumas is open.