Hogs vs ULL: QB Broadway makes ULL real threat; Arkansas counters with matured Allen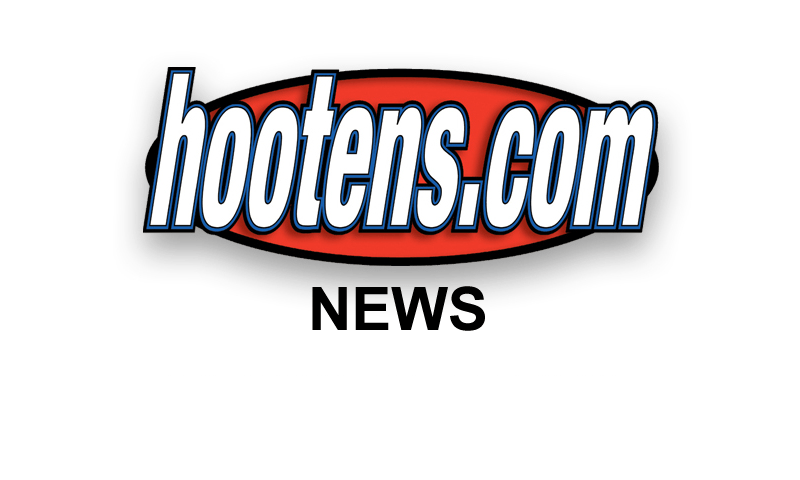 FAYETTEVILLE - Arkansas' Bret Bielema era opens Saturday on Broadway.
Not New York City's Broadway, of course. The Razorbacks' 3 p.m. Saturday season-opener against the University of Louisiana at Lafayette Ragin' Cajuns is still at Reynolds Razorback Stadium on Fox Sports Network TV.
| | |
| --- | --- |
| | |
| | Ark HC Bielema |
Nevertheless the Coach Bret Bielema era's first act has become all about Broadway.

Terrance Broadway, ULL's junior quarterback, is the most proven, accomplished skill position player for either team even if the Ragin' Cajuns (non-BCS Sunbelt Conference) have an 0-36 history against the SEC. Oddsmakers favor SEC member Arkansas by 10.5 points.

The Ragin' Cajuns have waged some close calls against the SEC, including vs. Arkansas. Arkansas had to rally in 2002 to win 24-17.

Of greater relevance, last year's 9-4 New Orleans Bowl champion Ragin' Cajuns had eventual No. 9 Florida on the ropes at the Gators' Swamp before Florida tied it late then won it 27-20 by returning a blocked punt for a touchdown with 13 seconds left.

First-team All-Sun Belt in 2012, Broadway is deemed an even better run-pass QB than Kolton Browning, the Louisiana-Monroe QB, who stunned then No. 8 Arkansas 34-31 last year in overtime in Little Rock. That loss started Arkansas' 4-8 slide that eased interim coach John L. Smith out the door at season's end and led to the hiring of three-time Big Ten champion coach Bret Bielema of Wisconsin.

Bielema has brought excitement and stability to an Arkansas program in chaos since the abrupt firing of successful but scandal-plagued Coach Bobby Petrino in April, 2012 followed by last year's 4-8 crash coming off 10-3 and 11-2 seasons.

However the chaos that Broadway creates, the transfer from the University of Houston, can destabilize the very stable. Broadway amassed 2,842 yards and 17 touchdowns last year, passing and 769 yards and nine touchdowns rushing.

Broadway's running sets up his passing and vice-versa augmented by tailback Alonzo Harris (1,581 yards and 16 TDs last year), running behind a rebuilt. Rimington Trophy Watch List senior center Andre Huval anchors the ULL line much like Rimington Trophy Watch List center Travis Swanson achors Arkansas' restructured line.

"He's really dangerous," Arkansas defensive coordinator Chris Ash said of Broadway. "This kid has some SEC talent type of talent."

Meanwhile Arkansas tries to establish a QB recruited for the SEC.

Brandon Allen, the third-year sophomore from Fayetteville and last year's backup to graduated former 2011 All-SEC QB Tyler Wilson, takes over the show. He's regarded as vastly improved from the second half of the Louisiana-Monroe game and then had to start the 52-0 rout inflicted by national champion Alabama.

Bielema says Allen has grown from the "scars" of those games and taken unquestioned command since midway of spring drills. "I think the kids around Brandon feel so much better about him being in that position than they ever have," Bielema said.

Arkansas runs into a ULL defense that improved most in the secondary, Ragin' Cajuns Coach Mark Hudspeth said, and has an SEC caliber front seven, Arkansas offensive coordinator Jim Chaney and offensive line coach Sam Pittman assert.

Pittman especially cited ULL defensive end Christian Ringo, defensive tackle and middle linebacker Justin Anderson, both Preseason All-Sun Belt those guys, and D-linemen Justin Hamilton and Brandon McCray.

"I think they can play in our league," Pittman said. "Chaney said it the best: 'Would you like to have them on your team?' And the answer is absolutely."

With some notable exceptions like Southern California, Miami, Stanford and once even Texas past, Arkansas has tended to schedule season-openers against the overmatched.

This may have been scheduled that way, but that's not how it looks to Bielema. A nine-win bowl team "is not your typical season opener," Bielema said.




"