RazOrbaX Report: Smithson looks to past to predict the future, a historic 2012 season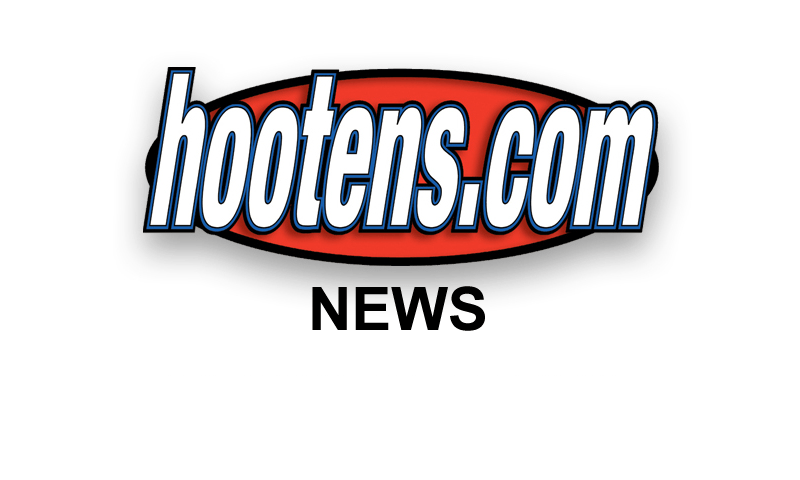 Unprecedented success. The Arkansas Razorbacks are on the verge of unprecedented success. The Razorbacks have never won 10 or more games three years in a row. Let me say that again, HOG Nation: the Razorbacks have never won 10 or more games three years in a row. After 10-3 in 2010 and 11-2 in 2011, 2012 looked like the year it finally would happen. Then April came and almost every sports broadcaster, writer and most sports books in the country looked at Arkansas differently than they did on March 31th.
History really does repeat itself. I am always reminding you about Razorback history, but that is a problem this year. I'm not sure which history to repeat. Will it be 1970, 1976 or 1977? So before we get to 2012, let's take a look back and maybe we can get a handle on 2012 and the Razorback's chase of a school football first.
Do you remember Bill Montgomery, Bill Burnett and Chuck Dicus? This trio led Arkansas to a 10-1 season in 1969 and a Sugar Bowl victory over Georgia in 1968. Of course, 1969 is a love it, hate it year. That year began with nine straight victories leading up to the Big Shootout. It climaxed with No. 1 Texas vs. No. 2 Arkansas for the Southwest Conference Championship, the Cotton Bowl host spot and a game with Notre Dame for the National Championship. A 14-point lead disappeared in the fourth quarter and the one point loss crushed the Arkansas spirit. Archie Manning ran and passed Ole Miss to a big lead that the Razorbacks slowly dug into in a repeat appearance in the Sugar Bowl. But, alas, another heartbreaker on the last drive in a 27-22 loss. That gets us to 1970. A senior laden them that is 19-3 with one big bowl win and a couple of tough could've, should've won games they lost. So for 1970 it was all in: win the SWC and go to the Cotton Bowl or stay home at the end of the year. This great senior team got off to a rocky start losing to Stanford and Jim Plunkett in the nationally televised opener in Little Rock. Then the familiar team we had come to know showed up for the next nine games and the rematch in Austin was on. Only this time, it was all Texas and a Top 10, 9-2 Arkansas team stays home for the bowl season.
When you hear Ben Cowins, Ron Calcagni, Robert Farrell, Dan Hampton, Larry Jackson, Vaughn Lusby and Steve Little what's the first thing to come to your mind? Was it the 11-1 Orange Bowl Champions of 1977? That team, led by Lou Holtz in his first year, finished the year ranked No. 3 in the country and only lost to Texas by 13-9. Or would your first thought be of the 1976 Razorbacks? Those Razorbacks stumbled to a 5-5-1 record in Frank Broyles last year. And all of the players listed above played on that team, too. The 1975 Razorbacks won a share of the Southwest Conference Championship and destroyed Georgia in the Cotton Bowl 31-10 and finished 10-2. Broyles had a great class of freshman that year that would be counted on greatly as sophomores along with a good core of returning players in 1976. The HOGS started the season 5-1 with hopes of another Cotton Bowl run. So what happened? Why did a team that was used to winning slip up so badly in 1976? Injuries! Injuries led to four different quarterbacks playing in games. And in 1977, the lack of injuries allowed playmakers to stay on the field and contribute in a big way.
This brings us to 2012. Arkansas has very good front line talent at every position. In a year when the SEC will have some very good quarterbacks, the Razorbacks may have the best one. At almost every position, the Razorbacks have a player with the potential to be an All-SEC candidate. The biggest possible problem for the 2012 Razorbacks is the lack of depth. Can the HOGS survive a major injury at any position? At QB? That could be the difference in a history making season and an average or a below average one for the Arkansas Razorbacks. This is a senior-laden team that knows how to win. A 25-3 second-half beat down of A&M pulled out another victory over the Aggies. Down 17-0 at Ole Miss, the Hogs scored 29 straight points (it should have been 42!) to win. This team is much like the 1970 HOGS. Can they be just a little bit better in the big games this year? Arkansas played Stanford on the 12th of September to open that '70 season. September 15th, 2012 will be the third game, but it looms large.
This season brings some changes in the schedule with the additions of Texas A&M and Missouri to the SEC family. These changes could affect the Arkansas season. Five teams will have a Saturday off before they play the Razorbacks. Louisiana-Monroe does not start its season until it plays the Razorbacks in Little Rock. Rutgers plays a Thursday night game before coming to Fayetteville the following Saturday. Auburn, Ole Miss and South Carolina all have open dates prior to taking on the Razorbacks. Arkansas has eight home games and only four away, but the away games are in two back-to-back sets. And of course, LSU comes to Fayetteville for the first time since 1992.
Let's take a different look at the games, putting them into the following categories: WIN, SHOULD WIN but dangerous, and LOSE
In the win category are Jacksonville State, Louisiana Monroe, Rutgers, Tulsa, Ole Miss and Kentucky.
In the should win but dangerous category are Texas A&M, Auburn, Mississippi State.
In the lose category is NO ONE!
You see, I left out a category...the I DO NOT HAVE A CLUE category!
I firmly believe that Arkansas will beat Alabama, but while we have owned South Carolina recently, the trip to Columbia will be daunting. Arkansas is 3-3 vs. LSU the past six years but is two plays from 5-1. Still, the Tigers are loaded at every position.
WIN Category
Jacksonville State-Jack Crowe returns to Fayetteville. The Gamecocks are a good football team in the OVC (Ohio Valley Conference). Crowe has picked up Georgia running back Washaun Ealey and Ole Miss linebacker Clarence Jackson. They will run out of the shotgun most of the time and will play two quarterbacks, senior Marques Ivory (returning from injury) and junior Coty Blanchard. All five of the offensive line starters return so the Razorback defense will be in for a test! AND I AM ANXIOUS TO SEE IT!
Arkansas wins its opener, but how the defense does will let you know how the season will go! If the defense holds the Gamecocks to 10 points or less, it bodes well for Arkansas.
Louisiana Monroe - Coach Todd Berry, in his third season as Warhawks coach, has talked about winning a championship since he arrived in Monroe. Unfortunately 5-7 and 4-8 seasons will not get you there. Again the Arkansas defense faces a seasoned QB. Kolton Browning passed for 2,483 yards and 13 TDs with just 8 interceptions last year. He also was the second leading rusher for the Warhawks. Eight offensive starters return for ULM but only three defensive starters. Another good game by the HOG defense to go along with another great offensive game has the Razorbacks flying high.
Rutgers - Kyle Flood is in his first year as the Rutgers head coach after seven years as an assistant coach for the Scarlet Knights. The Knights were 9-4 last year and want to push for a Big East championship. Quarterbacks Chas Dodd (eight starts) and Gary Nova (five starts) both passed for 1,500-plus yards but combined for 16 interceptions. The offensive line is under reconstruction but touts sophomore Kaleb Johnson who was a freshman All-American. Rutgers will rely on a salty defense lead by Big East defensive player of the year, linebacker Khaseem Greene and is backed up by All-Big East cornerback Logan Ryan. This is a big game for Rutgers, but it is a rude welcome to SEC country for the Jersey boys in Fayetteville as the Knights cannot handle the Razorback fire power.
Tulsa - Coach Bill Blankenship begins his second year as head coach breaking in a new QB. Nebraska transfer Cody Green will guide the Golden Hurricane Spread offense. Tulsa returns three of their top four rushers. Je'Terian Douglas and Trey Watts combined for almost 1,800 yards with seven touchdowns. Watts also caught 31 passes and three TDs. Short down back Alex Singleton had 279 yards and eight TDs last season as Tulsa was again one of the more balanced offenses in the country. The Tulsa defense will have to replace its best play maker (Curnelius Arnick) but returns seven starters from a team that that had the best front seven in Conference USA. Unfortunately for the Hurricane, in all of their games against BCS conference teams, that defense gave up 40-plus points. It will be no different in Fayetteville.
Ole Miss - Hugh Freeze has a big challenge on his hands, but he is where he wanted to be at Oxford. Freeze had not named a starter at QB three days before the kickoff against Central Arkansas. The Rebels do have some talent (sophomore receiver Donte Moncrief for one), but it is young talent. The roster has 21 players listed as defensive backs. Only nine of those have letters and only two of those have two letters. The Rebels will be better than last year but not by much. The old rivalry jump started by HDN pacing the Rebel sideline cools as the HOGS roll.
Kentucky - Joker Phillips is coaching to keep his job this year. Sophomore QB Maxwell Smith looks like he will get the nod for the starting job over third-year QB Morgan Newton. The Wildcats were the mild cats offensively last year, and no matter how good your defense is, you will not win if you cannot score. Kentucky scored one TD or less in six of 12 games last year. They exploded for 38 (their high) against Jacksonville State. Kentucky is a team that has had Arkansas' number but not his year.
SHOULD WIN but dangerous Category
Texas A&M - Aggie fans got what they wanted...THE SEC! Just what new coach Kevin Sumlin wanted, a young team in a salty conference. Redshirt freshman QB Johnny Manzie gets the call for the Aggies. In fact, eight freshmen dot the 2-deep. Sound familiar? Arkansas' 2-deep in 2009 was loaded with freshman. The Aggies will take their lumps this year, but look out in 2013 & 2014. And just like Arkansas the Aggies must find some defense. They will not be able to keep up with the Razorbacks just yet.
Auburn - Gene Chizik has a conference and national title on his Auburn resume' but he better step it up this year or the faithful will get restless. Sophomore Kiehl Frazier (Shiloh Christian) did not necessarily win the starting QB job so much as it was thrust on him. Neither Frazier nor Clint Moseley has been outstanding in spring or fall practices. Onterio McCalebb will be the feature back with the departure of Michael Dyer. Emory Blake (The Tigers' top receiver) and tight end Philip Lutzenkirchen return, along with a veteran offensive line. It is all on the QB for the Tigers this year. The Auburn defense gave up 28.9 points a game last year. The front seven returns but the secondary is the question. Another tough road game but Arkansas always plays well on the plains.
Mississippi State - Poor Dan Mullen. He lost is starting QB, running back and three offensive linemen. Tyler Russell becomes the QB and is considered a better passer than the departing Chris Relf. The good news for the Bulldogs is that the defense is loaded with returnees. Arkansas has won in Starkville but not in the blowout fashion they do when they play MSU in the state of Arkansas. If the HOGS are healthy, this might be the year.
I DO NOT HAVE A CLUE Category
Alabama - Another early game with Nick Saban's Crimson Tide for the Razorbacks and as it has been the past several years: lose and you are probably out of the SEC West and SEC Championship game. AJ McCarron is a rising SEC QB star. The junior's play against LSU in the national championship game put him on the map. Eddie Lacy becomes the main tailback for Bama with the departure of Trent Richardson. The Tide does one thing very well: They make you beat them. They are not going to beat themselves. You can do that when you have four returning offensive linemen and a big bruising tailback. That is the Arkansas challenge. Have the HOGS improved enough defensively to hold Alabama to less than 20 and stop that third-and-short run? Defensively, Bama still has talent, but it does have to replace six starters including stalwarts Dont'a Hightower and Courtney Upshaw. Will this be the year we finally see the Arkansas offense perform against the Tide like we thought it would?
South Carolina - Steve Spurrier is licking his chops! Instead of Tennessee before and Florida after having to play the Razorbacks, he has an open date before Arkansas and Wofford after. Arkansas is now the Gamecocks last conference game of the year. Connor Shaw has his SEC war wounds from his time as starter last year and could emerge as ANOTHER top QB in the SEC. The key to the running game will be Marcus Lattimore and as we have already seen, as he goes, so goes the Gamecocks. The Carolina defense has some studs in the mold of Alabama defensive players and ranked No. 2 in the country in pass defense (that the HOGS scorched for 299 yards & two TDs). The game is in Columbia, and this year the Gamecocks will be ready. Still, Arkansas has scored 33, 41 and 44 points the last three years so...

LSU - Les Miles got spanked in the national championship game. It was by far his worst coaching job and game plan leading up to the rematch with Alabama. Did he learn anything? Loaded, loaded, loaded is all you can say about the talent the LSU team has: size, speed, strength. You name it and they have it. Whether the Tigers are world-beaters or vulnerable falls on the shoulders of one player: junior QB Zack Mettenberger. If he has the season EVERYONE thinks he will have, LSU wins the national championship hands down. However, it is his first go around in the SEC and that can be tough on a guy. Last year's game was in Arkansas' lap, and the Hogs could not take advantage of some opportunities to add to a 14-0 lead. I look forward to going to Fayetteville for what could be the biggest game since, well, you know.
Back to history now. I do not think this Arkansas team will be like the 1970 Razorbacks. They will not stay home during bowl season if they only lose two games. That leaves 1976 and 1977. What will it be? Injuries that the Razorbacks cannot overcome and a 6-6 finish or a junior/senior team with a new coach and a new lease on life that has a chance to win it all at the end of the season? I love to dream big and thinking about 14-0 is really fun. I do think it will be a historic year. An unprecedented year! I believe that for the first time in Razorback history the Arkansas football team will win at least 10 games for the third year in a row. If it is more than 10, then other first could be achieved. An SEC Championship game victory? A second BCS berth? A slot in the national championship game? Arkansas finished the 1977 season in the Orange Bowl and doing that in 2012 would be a great way to repeat history!
"