Hogs: Petrino breaks down his 2-deep as season opener approaches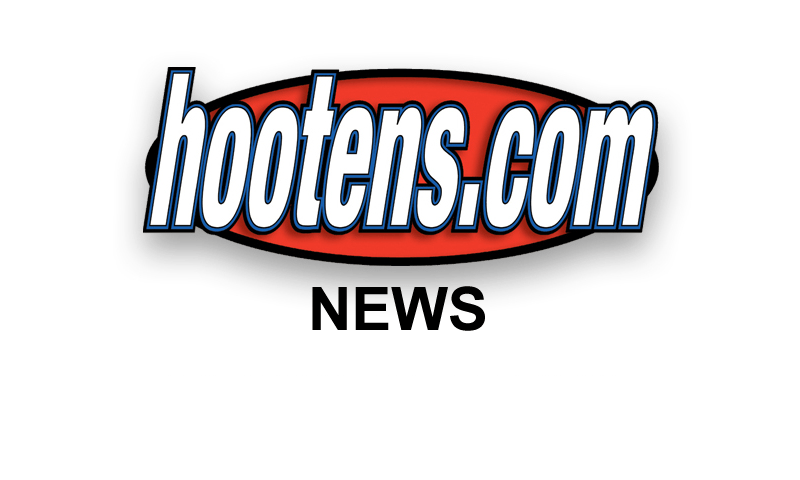 | | |
| --- | --- |
| | |
| | UA coach Bobby Petrino |
FAYETTEVILLE - Dennis Johnson's hamstring injury and anything else that may ail him in Arkansas' closed practices reflected in the Razorbacks' depth chart that Coach Bobby Petrino authorized.

The Razorbacks open the season at 6 p.m. Saturday against the Missouri State Bears at Reynolds Razorback Stadium.

Johnson was in a first-team tandem with fellow junior running back Ronnie Wingo two weeks ago, but is now third behind Wingo and De'Anthony Curtis, the senior from Camden Fairview increasingly moved from backup cornerback to backup running back since Davis injury. Arkansas All-SEC running back Knile Davis fractured his left ankle during an Aug. 11 scrimmage, ending his season.

Johnson was Arkansas' premier kick returner in 2008 and 2009 before missing the 2010 season with a torn bowel. Now he defers kick returns to freshmen Marquel Wade, the main returner, and Kelvin Fisher.

"There really hasn't been any competition for the (kick return) job in the last week," Petrino said after Monday night's closed practice. "It's just been Marquel back there and then Fisher's done a nice job. Had a real nice return the other night. Those are the two guys that have been getting the reps. Dennis really hasn't practiced."

Petrino lauded Wingo stepping up from one of four 'backs at the outset of last season with Davis, Johnson, and Broderick Green to No. 1. Green (torn ACL last spring) and Davis (fractured ankle) are out for the 2011 season with Johnson impaired.

"I like what I have seen," Petrino said. "He's done a really nice job. You know, he's concentrated hard on getting to his speed quickly. He's working hard on his conditioning, you know, that's something that's been new to him. A year ago, we had four guys back there all splitting reps in practice. They were the freshest group after Thursday's practice of anybody. Now that he's getting more reps, it challenges his conditioning and his recovery. He's working a lot harder on his recovery, getting in the ice tubs and coming in getting stretch and the massages, everything you have to do when you get that many reps."

Petrino lauded Curtis, a national recruit in 2008 as a running back from Camden Fairview and then moved in 2009 and 2010 to receiver, cornerback and fullback and then backup cornerback this spring.

Curtis had practiced at both cornerback and running back for a while but apparently is full-time running back as sophomore Jerry Mitchell and true freshman Tevin Mitchell are listed as the reserve boundary cornerbacks behind junior Darius Winston of Helena-West Helena Central.

"I also like De'Anthony Curtis," Petrino said. "He's done a really nice job for us. He's been a pleasant surprise coming back over from defense and understanding the offense so quick. like I said the other night, he's the ultimate team player. We certainly root for him to do real well."

So do his teammates.

Senior receiver Jarius Wright of Warren praised Curtis Monday night.

"It's great seeing De'Anthony Curtis carrying the ball," Wright said. "He came in with me and played running back. He's been looking great ever since he's been moved back to running back and I feel like he's taken that job full on and he's ready to do it."

LOTS OF "STARTERS"
Some listed first on the depth chart might not necessarily start against Missouri State, depending on the opening offensive and defensive packages.

For instance, junior Colton Miles-Nash, 6-6, 261, is Arkansas' biggest blocking tight end and listed first but junior Chris Gragg is an ex-wide receiver and by far the Hogs' biggest receiving threat from tight end.

Whether the Hogs line up in a five- or four-man defensive front will determine if junior tackle/end D.D. Jones lines up as a first-teamer or second teamer.

"We probably have 13 or 14 guys we consider starters," Petrino said.

True freshman Mitch Smothers of Springdale and junior college transfer Jason Peacock are listed either-or starters at weakside offensive tackle.

Petrino said fifth-year senior Grant Cook, at guard next to Smothers and Peacock, needs to take charge of the debuting tackles.

"I think it's real important that Grant Cook does a good job of helping them out, who's ever in there at that position," Petrino said. "Grant's the one with the experience and he's been in this offense for four years now. So he's got to control the line calls and help those guys grow up in the offense."

Petrino said Smothers and Peacock will be evaluated throughout the week.

"They've basically been competing all preseason," Petrino said. "Both of them have some things they have to improve at. For Peacock, one of them is getting off on the count. He's been jumping the count. He's had penalty issues. He needs to be more disciplined. Very, very talented young guy, but really needs to be more disciplined. Smothers just needs to keep getting better. He's a great technician. He's probably as good a pass-set guy as we have. He just needs to keep focusing and play one play at a time and limit his mistakes."

Brey Cook, the true freshman from Springdale Har-Ber, practiced at offensive tackle in the spring and mostly guard this preseason but is listed as a backup tackle.

Brey Cook and sophomore junior college transfer Chris Stringer continue to practice as reserve guards and tackles, Petrino said.

True freshman Alan D'Appolinono will snap both for Dylan Breeding's punts and Zach Hocker's place-kicks, Petrino said.

True freshman Trey Flowers is listed as a backup defensive end but is still competing with true freshman Horace Arkadie behind starter Tenarius Wright.

2011 ARKANSAS DEPTH CHART
OFFENSE
WR 3 Joe Adams (Sr., 5-11, 190)
2 Julian Horton (So., 6-1, 194)

WR 85 Greg Childs (Sr., 6-3, 217)
11 Cobi Hamilton (Jr., 6-3, 209)
83 Maudrecus Humphrey (So., 6-3, 185)

WR 4 Jarius Wright (Sr., 5-10, 180)
1 Marquel Wade (Fr., 5-11, 185)
19 Javontee Herndon (So., 6-1, 200)

TE 6 Colton Miles-Nash (Jr., 6-6, 261)
80 Chris Gragg (Jr., 6-3, 236)
87 Austin Tate (So., 6-6, 253)

OT 65 Mitch Smothers (Fr., 6-4, 296)
71 Jason Peacock (Jr., 6-4, 334)

OG 72 Grant Cook (Sr., 6-4, 318)
75 Luke Charpentier (Fr., 6-4, 305)

C 64 Travis Swanson (So., 6-5, 305)
76 Tyler Deacon (Jr., 6-4, 300)

OG 67 Alvin Bailey (So., 6-5, 319)
70 Chris Stringer (So., 6-7, 304)

OT 79 Grant Freeman (Sr., 6-7, 305)
74 Brey Cook (Fr., 6-7, 317)

QB 8 Tyler Wilson (Jr., 6-3, 220)
17 Brandon Mitchell (So., 6-4, 230)

RB 20 Ronnie Wingo Jr. (Jr., 6-3, 231)
23 De'Anthony Curtis (Sr., 5-9, 211)
33 Dennis Johnson (Jr., 5-9, 213)
40 Kody Walker (Fr., 6-2, 240)
22 Kelvin Fisher Jr. (Fr., 5-11, 180)

FB 36 Kiero Small (Jr., 5-10, 255)
88 Garrett Uekman (Fr., 6-4, 254)

K 18 Zach Hocker (So., 6-0, 170)

P 14 Dylan Breeding (Jr., 6-1, 211)

SNP 53 Alan D'Appollonio (Fr., 6-0, 201)

H 16 Brian Buehner (Fr., 5-11, 195)

DEFENSE
DE 91 Jake Bequette (Sr., 6-5, 271)
42 Chris Smith (So., 6-3, 251)

DT 54 Byran Jones (So., 6-2, 312)
51 Alfred Davis (Jr., 6-1, 326)
61 Zach Stadther (Sr., 6-1, 295)

DT 98 Robert Thomas (So., 6-3, 308)
92 DeQuinta Jones (Jr., 6-5, 307)
99 Lavunce Askew (Sr., 6-3, 290)

DE 43 Tenarius Wright (Jr., 6-2, 252)
86 Trey Flowers (Fr., 6-4, 243)

OLB 45 Alonzo Highsmith (Jr., 6-1, 229)


32 Bret Harris (Sr., 6-0, 224)
39 Jarrett Lake (So., 6-3, 223)

MLB 34 Jerry Franklin (Sr., 6-1, 245)
25 Terrell Williams (Jr., 6-3, 232)
10 Braylon Mitchell (Fr., 6-3, 232)

OLB 31 Jerico Nelson (Sr., 5-10, 216)
35 Ross Rasner (Jr., 6-0, 209)

CB 21 Darius Winston (Jr., 6-0, 191)
38 Jerry Mitchell (So., 6-1, 214)
8 Tevin Mitchel (Fr., 6-0, 185)

S 9 Elton Ford (Sr., 6-0, 220)
14 Eric Bennett (So., 6-0, 200)
27 Alan Turner (Fr., 6-0, 212)

S 5 Tramain Thomas (Sr., 6-0, 204)
16 Ryan Farr (Jr., 6-1, 195)
22 Darrell Smith (So., 6-3, 203)

CB 6 Isaac Madison (Sr., 5-11, 185)
28 Greg Gatson (Sr., 5-11, 180)

SPECIAL TEAMS
KOR 1 Marquel Wade (Fr., 5-11, 185)
22 Kelvin Fisher Jr. (Fr., 5-11, 180)

PR 3 Joe Adams (Sr., 5-11, 190)
1 Marquel Wade (Fr., 5-11, 185)




"