RazOrbaX report: Smithson breaks down 2010 season game by game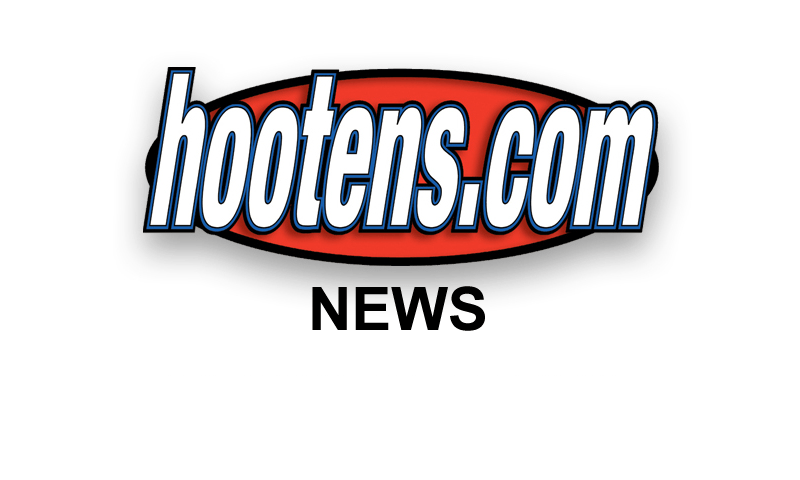 FAYETTEVILLE - Listen to the crescendo build. It will not top out on September 4th or September 11th. The 18th of September will have one of
two affects: either lower the level slightly or raise it to heights not heard in Arkansas in a long time. The week leading up to September 25 could be the biggest build-up to a game in Fayetteville since the week of November 30 through December 5, 1969 and that fateful game on December 6th.
hile I am fully participating in the crescendo building, I must caution Razorback Nation: a 10-2 regular season will NOT get Arkansas to a BCS bowl. I will even give you a likely scenario that keeps an 11-1 regular season Razorback team out of the BCS. But first, let's get through the season.
After a 7-5 regular season last year and a bowl win, Razorback Nation began to think about the 2010 season. After a few weeks of wondering/worrying, Hog fans were relieved that Ryan Mallett announced that he would return for his junior year. The crescendo began that day. It fluctuated slightly when the news of a broken bone and surgery came to light, but with each reassurance of full recovery, it gained power. Now as fall camp begins, it's growing and growing. How loud it can get?
September 4th in Fayetteville vs. Tennessee Tech
The Golden Eagles lost to Georgia and Kansas State last year by a combined 87-7 in their 6-5 season. Against Georgia, they rushed for -13 yards and against KSU they rushed for -19 yards. The Dawgs and the Wildcats rushed for a combined 600 yards against Tech. We will see right away if the defense is better and if the offense can run the football. One down, and the crescendo grows.
September 11th in Little Rock vs. Louisiana Monroe
Two years ago Arkansas battled back to take a one-point lead and then had to sweat out a 45-yard field goal attempt by the Warhawks. First year ULM coach Todd Berry believes he can win anywhere after his success at Illinois State. The Razorbacks get a tougher test than in Game 1 but move to 9-0 against ULM and 26-0 against Sunbelt Conference opponents. Ratchet up the crescendo.
September 18th at Athens, Ga. vs. Georgia
It really starts here. The first of a two-game "put up or shut up" stretch for the HOGS. Last year in Fayetteville, Arkansas wowed me with its 21-point first quarter against the Bulldogs. Too bad the Razorbacks scored 0 in the second quarter and 3 in the fourth quarter. Georgia is breaking in a new QB again and a new defensive scheme. I have heard national pundits who believe Georgia will be very good and ones who believe Georgia will be good later in the season. This is a game that is important for the HOGS in a national view, but in a conference view, the next game is much more important. Lose and a little luster is gone but the goal of an SEC Championship and a BCS Bowl are still in reach. Crescendo begins to reach an apex.
September 25th in Fayetteville vs. Alabama
If you want to win the SEC West, you gotta beat Alabama. With Georgia switching to a 3-4 defense, the HOG offense should get carry-over in game planning. This is the game where the defense and kicking game have to be at top form. The HOG offensive line will need to play its best. This is Ryan Mallett's Heisman audition. By kickoff (if it is not the 2:30 CBS national game, I will be shocked) the crescendo will crest. Will it crest out of exhilaration or depression? We will need the week off to regroup either way.
October 9th at Arlington, Texas vs. Texas A&M
Aggie fans are unhappy that A&M is still in the Big 12. An overwhelming majority of Aggies on the message boards wanted A&M to join the SEC. They admit that competing on the football field will be years away, but they wanted it nonetheless. They Aggies will be dangerous, wanting to show they are ready for the SEC, but not this year.
October 16th at Auburn, Ala. vs. Auburn
So how good is Auburn really going to be? Is Cam Newton the next Tim Tebow? Auburn fans hope so. If he is as good as advertised, this could be a score like last years Arkansas-Georgia game. Because Gene Chizik is a defensive coach by trade, everyone thinks the Auburn defense will be much better. I think Auburn and Arkansas are much a like. Arkansas has had good success defending Gus Malzahn's offense. Will Newton be the difference? Will Mallett pick apart the Auburn defense again? It will be a fun one to watch.
October 23rd in Fayetteville vs. Ole Miss
Arkansas fans get the result from this game that they've been waiting for. Ole Miss will employ a decent, if not good, defense, but the Arkansas offense will not drop passes and will convert the third downs necessary to win. Jeremiah Masoli will make a difference for the Rebels but not this Saturday.
October 30th in Fayetteville vs. Vanderbilt
Danny Ford was 2-0 against Vanderbilt. Houston Nutt was 1-1 against the Commodores. Since Arkansas joined the SEC I have said that when Vanderbilt and Kentucky are on the schedule, those must be victories. To win eight or more games a year, Arkansas must win the bowl game and beat Vanderbilt and Kentucky. This game begins Bobby Petrino's run at that kind of success.
November 6th at Columbia, SC. vs. South Carolina
Will this be a "November to remember?" South Carolina will either have finally be in the running for the SEC East Championship or in the same old year-end swoon. The Gamecocks have Tennessee before the HOGS and Florida afterward. Much like the Georgia game for Arkansas, Tennessee and Florida will be more important to USC. Arkansas got two great goal line stands last year and an interception in the end zone. Are the Razorbacks healthy? Is the defense and kicking game playing better than a year ago? All of those things play into this game.
November 13th in Fayetteville vs. UTEP
I am not sure if this qualifies as a breather because the Miners can score. I do not think they will come close to slowing Arkansas down. The HOGS cannot look a head to Mississippi State. Petrino and his demand for grinding and taking care of business will carry the day.
November 20th at Starkville, Miss. vs. Mississippi State
Arkansas is 5-4 in Starkville. The Razorbacks' largest winning margin was 14. Dan Mullen has things looking up in Starkville, but the 'Dawgs are not quite there. Arkansas has averaged almost 35 points a game against MSU since 2000 but only 26.5 at Starkville with a high of 28. This will be the year the Razorbacks top that and win by more than 14.
November 27th in Little Rock vs. LSU
The Razorbacks were oh so close to a three-game winning streak against the Tigers. The series is as close as the scores the past three years: Arkansas 111, LSU 111. That speaks to the rise of talent and coaching in Fayetteville. Big things could be riding on this one. This will close a big year for the HOGS and a very good bowl game.
So what is it going to be? What record will show improvement? I would take the same three-game improvement the HOGS had last year: 11-2 sounds pretty good does it not? Realistically, 10-3 would be a great, great year for the Razorbacks. Arkansas will go 4-0 in its non-conference games. They swap Florida for Vanderbilt: 5-0. They will beat Ole Miss and Mississippi State: 7-0. That leaves the big 5 of Georgia, Alabama, Auburn, South Carolina and LSU. In my mind, four of those are very winnable, and one is questionable. Three of these are on the road, where championships are won in the SEC. The only time Arkansas went 4-0 on the road in SEC play was 2006, and they played at Auburn, South Carolina, Mississippi State and Vanderbilt. Georgia and Auburn will be breaking in new quarterbacks. South Carolina and LSU will be hoping for better and more consistent play from returning quarterbacks. Alabama is replacing nine starters on defense. So is it 2-3 or 3-2 against the big 5? Either of these numbers and a bowl victory provides a fondly remembered year. Worse than 2-3 will leave EVERYONE wondering what could have been. If the Razorbacks do better than 4-2, then the crescendo will resound for the whole season.
Now, to those BCS scenarios for the Arkansas Razorbacks: win the SEC and you are guaranteed at least the Sugar bowl. If the HOGS are undefeated going into the SEC Championship game and lose to undefeated or once beaten Florida, we will likely get into a BCS bowl game. Now to the ugly possibility: Arkansas goes 11-1, losing to Alabama. The Tide goes 12-0 and gets the SEC West championship game slot. Alabama plays 11-1 Florida (only regular-season loss is to Alabama) and loses the rematch. SEC champion Florida is in the BCS and the bowl bigwigs must then choose between 12-1 Alabama and 11-1 Arkansas for the other spot that the SEC could fill. I think that leaves Arkansas going to the Capital One Bowl.
Whatever happens, the fans, players and the coaches hear the crescendo building. Unlike 1969, we will not have to wait almost a whole season for the crescendo to reach its pinnacle. Games 3 and 4 will tell the tale. I think it will be a big year for the Arkansas Razorbacks.
"