Class 6A Week 1 Rankings, Notes and Picks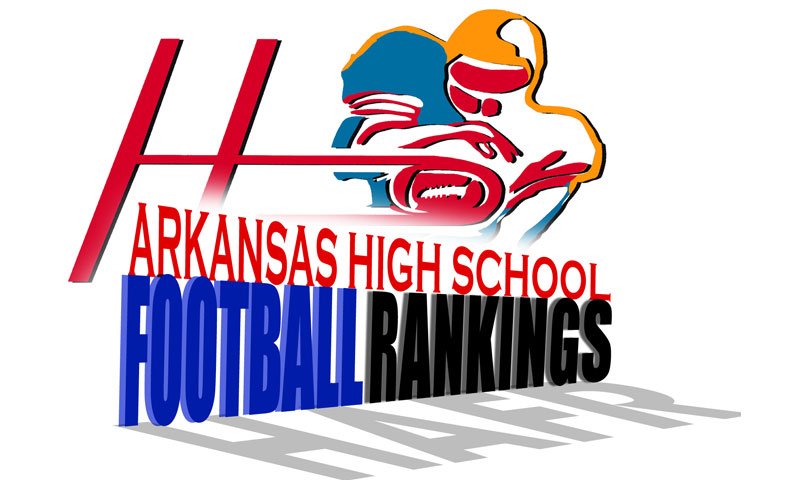 Hootens.com Rankings
Class 6A, Week 1, 2017
Copyright Hooten Publishing, Inc.

1. Greenwood
2. El Dorado
3. Jonesboro
4. Pine Bluff
5. West Memphis
6. Benton
7. Texarkana
8. Russellville
9. Searcy
10. Marion
11. Lake Hamilton
12. Mountain Home
13. Sheridan
14. Siloam Springs
15. Jacksonville
16. LR Hall

GAME OF THE WEEK
Class 6A No. 2 El Dorado at Class 5A No. 15 Camden Fairview
El Dorado has won three consecutive games in this series, including a 34-7 rout in 2016. The Wildcats finished 2016 playing some of their best football after being ravaged early by injuries. El Dorado boasts Landers Auto Group Super Teamers on the offensive lineman (Denzel Walter), defensive lineman (Terry Hampton) and linebacker (Mon'tre Marshall). Hampton owns a scholarship offer from Arkansas State. Fairview was 3-7 a year ago, its worst mark since 2000. The Cardinals return starters at 15 positions and promote a 7-1 junior varsity team. Kameron Graham started every game a year ago at left guard.

LAST SEASON
Hootens.com correctly predicted 90 of 114 winners (79 percent) in games involving Class 6A teams.

WEEK 1 PREDICTIONS (favored teams in CAPS followed by point spread)
6A EAST
Batesville vs. JONESBORO (11) (Tue.): Jonesboro averaged 46 points against Class 5A Batesville the past four years. The Hurricane shared the 6A East title last year, but have not won 10 games since 1979.
Cabot at PINE BLUFF (6): Class 7A Cabot won a thriller at home last year when all-state quarterback and Arkansas signee Jarrod Barnes scored in the final seconds. Pine Bluff topped Cabot 28-20 in the 1993 AAAA semifinals en route to the school's first of three consecutive state titles. Pine Bluff could field one of the better defenses in the state, buoyed by seven returning starters and all-state linebacker Isiah Singleton.
WEST MEMPHIS (13) at Forrest City: The Battle for the Cotton Bale Trophy. West Memphis has not lost to Class 5A Forrest City since 1997, when the schools were members of the AAAA-East conference. On defense, West Memphis lines up one of the better front sevens in the state.
SEARCY (3) at Valley View: Searcy outscored Class 5A Valley View 41-33 a year ago. Searcy promotes its 7-2 junior high to the varsity. All-league receiver Trenton Turner (60 catches for 993 yards and 10 touchdowns) paces the Lions. Searcy's defense should be improved with the emergence of safety Tony Young and end Ty Haralson.
WYNNE (3) at Marion: Class 5A Wynne dominated the second half last year in a 42-17 victory but has not won in Marion since 2003. Looked for an improved offensive line after Marion started seven different combinations there last year.
HARRISON (7) at Mountain Home: Class 5A Harrison has won four straight against the Bombers. Mountain Home promoted assistant Bryan Mattox to head coach June 21 to succeed David Joyce, who left for a job at Jackson Hole, Wyoming.
JACKSONVILLE (3) at Mills: Jacksonville has won three straight against Class 5A Mills by a combined 67 points. Titan running back Har-darrius Martin rushed for 135 yards and two TDs against Mills. Mills integrates Spread concepts this fall.
LR HALL (6) at LR Fair: Hall blanked Class 5A Fair 28-0 in 2016. Hall carries an eight-game losing streak into 2017 and returns starters at just six positions.

6A WEST
FS Northside at GREENWOOD (7): Greenwood is 9-0 against Class 7A teams the past two years, with two wins over Northside. Greenwood is 24-2 the past two years, and each loss was in the state final. Greenwood noseguard John Womack earned all-state honors after racking up 106 tackles and 16 tackles for loss.
EL DORADO (8) at Camden Fairview: See Class 6A Game of the Week.
Benton vs. BRYANT (21): The 18th annual Salt Bowi is set for Saturday night at War Memorial Stadium. Benton leads the all-time series 24-18-2, but the Panthers have not won since 2005. Benton senior lineman Beau Belcher (4.2 GPA, 34 ACT) received the prestigious Arkansas Air Guard Scholar Athlete of the Week award and will be honored next Saturday of Hooten's Arkansas Football TV show.
Texarkana at Pleasant Grove, Texas (7): The Hogs lost to Pleasant Grove 17-14 last year. This is the first game for Texarkana coach Barry Norton.
RUSSELLVILLE (7) over Morrillton: Russellville has dominated the Battle on I-40, winning nine of the past 11 meetings, including 14-11 last year. Russellville owns the longest winning streak in Class 6A (six games).
Hot Springs at LAKE HAMILTON (5): Lake Hamilton recorded a 28-17 victory against Class 5A Hot Springs last year. Lake Hamilton's depth (dresses 82 players Week 1) could factor against the Trojans (42 players).
LR MCCLELLAN (6) at Sheridan: Sheridan enters 2017 on a nine-game losing skid. Yellowjacket receivers routinely caught more passes in one practice this summer than they used to in an entire year.
ROGERS (21) at Siloam Springs: Class 7A Rogers has won two of the three meetings in this series and smoked Siloam Springs 45-9 a year ago. Look for the Panthers to use more 3-4 defensive fronts this year.