Hogs: WR Reed shows more than speed; a few freshmen will play; more notes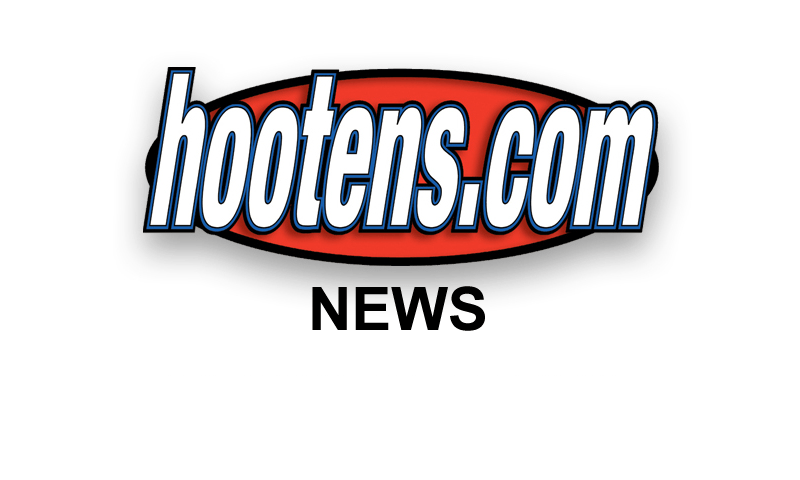 | | |
| --- | --- |
| | |
| | Sr WR KEON HATCHER |
FAYETTEVILLE - In this final week of preseason practice, speedy junior college transfer Dominique Reed closes fast on becoming an integral part of Arkansas' season-opening game plan.

Arkansas opens at 2:30 p.m. Sept. 5 in a non-conference game against Texas-El Paso (UTEP) of Conference USA at Reynolds Razorback Stadium on ESPNU television.

Coach Bret Bielema recruited Reed for speed at wide receiver, but the Camden Fairview grad and junior transfer via Coffeyville (Kan.) Community College is catching passes long and short.

Bielema, offensive coordinator Dan Enos and even defensive coordinator Robb Smith mentioned Reed on Thursday before the Razorbacks' closed practice.

"Dominique Reed has just had an outstanding last two days of practice. I just think he continues to climb the charts," Bielema said. "

Nobody questioned whether Reed (61 catches last year for 1,167 yards and 18 touchdowns at Coffeyville) had the ability to play right away.

However, since he was still in Coffeyville completing his academic work during spring practices and the early summer, the concern was him catching up and learning the intricacies of the offense and his assignments.

"I think he has learned the offense very well," Enos said. "He's not out there asking what to do or where to line up. He's made plays. He's playing with a little more of a sense of urgency, too. He's got a lot of God-given talent, and he's a guy that certainly can help us this year. He has had a good last couple of days."

Smith said having to defend against Reed's speed in practice better preps Arkansas cornerbacks Jared Collins, DJ Dean and Henre Toliver for the real games ahead.

"Dominique's a guy that really can take the top off a defense," Robb Smith said. "The biggest way to give up a big play is to get a matchup problem or a guy with Dominique's speed in the deep part of a zone where there's no help. That really makes you work as a defense, and it makes our players better, whether it's Jared or D.J. or Henre out there in 1 on 1s, it's been a positive. I think it's made both sides better, him being here, and what he's done the last couple days, really, the last week."

Receivers coach Michael Smith lauds what Reed does with the football, but cautioned he must do better without it.

Bielema talks about this being his deepest receiving corps and Reed being an obvious deep threat, but running the football remains the meat of Bielema's meat-and-potatoes offense.

"What Dominique's always done, and probably always will do in his career, is he's going to run the fly route," Michael Smith said. "We're going to ask him to do other things. He's got to get better at blocking. We have a tremendous running game here, and he's going to have to block if he wants to be on the field."

Senior Keon Hatcher, Arkansas' top returning receiver and favorite target of quarterback Brandon Allen, is an outstanding downfield blocker.

PRACTICE PLANS
The Razorbacks' typical light Thursday practice and Friday's 45-minute non-contact mock game while stressing real game substitutions and communications wrapped up preseason drills that began Aug. 6.

Other than Friday night's Razorback Kickoff Dinner at the Springdale Holiday Inn, the Razorbacks have the weekend off until Sunday afternoon's start to game-week preparations.

All practices this week were closed to the public and media, a trend likely to continue.


MOST FRESHMEN TO REDSHIRT
Other than linebacker and offensive line, Bielema said the Razorbacks are building depth, allowing him to redshirt more freshmen than the past two seasons.

The true freshmen Bielema said he intends to play offensively are running back Rawleigh Williams III and offensive guard Josh Allen, both on the second unit, and probably tight end Austin Cantrell as a fullback. Cantrell's status is a little clouded as he plays through an ankle injury.

On defense, Bielema said freshmen noseguard Hjalte Froholdt, backup linebacker Dre Greenlaw and emerging cornerback Ryan Pulley and safety Willie Sykes should play against UTEP.

BRIAN WALLACE EMERGES
Redshirt freshman tackle Brian Wallace's progress provides the offensive line with better depth than a month ago, Bielema said.

Wallace's emergence behind junior tackles Denver Kirkland and Dan Skipper, Bielema said, would allow the flexibility to move Skipper, a starting guard as a true freshman in 2013, to rest starting guard Frank Ragnow or for Ragnow, last year's backup center, to give starting center Mitch Smothers a breather.




"