Hog D in hurry-up mode for fast-paced Auburn; RBs ready to run; Kicking game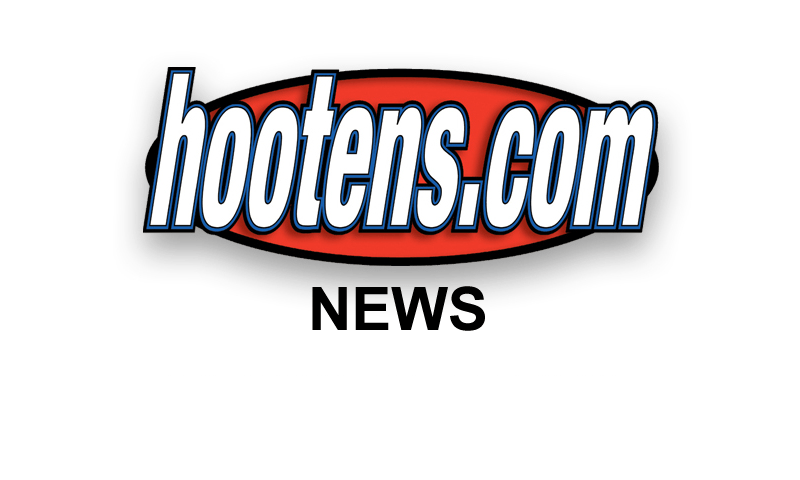 | | |
| --- | --- |
| | |
| | Sr CB TEVIN MITCHEL injured. |
FAYETTEVILLE - The Arkansas defense practiced this week against a double huddle to prepare for Auburn coach Gus Malzahn's hurry-up-no-huddle offense.

A second group of offensive scout-teamers immediately were in place with the completion of a play during the closed practices Sunday, Tuesday and Wednesday as the Razorbacks prep for Saturday's 3 p.m. season-opener at No. 6 and defending SEC champion Auburn. The SEC Network will televise the game.

Defensive line coach Rory Segrest explained Wednesday the double-huddle thinking approved by Coach Bret Bielema and defensive coordinator Robb Smith.

"I think it was just a cumulative thought as a coaching staff," Segrest said. "We just wanted to try to create some tempo, and that was the easiest way for us to do it as far as our look team is concerned. Instead of getting them in and out of the huddle looking at cards, we just wanted to try to get two groups that had already seen the card, get up to the line and get it snapped."

Senior linebacker Braylon Mitchell of Heber Springs said double-huddle isn't the only change in routine.

"It's been a lot of crazy tempo," Mitchell said. "After practice we've been running a little extra to get our bodies in shape to go out there and be able to keep up with that fast-tempo offense. I think it's been going pretty well."

With senior Tevin Mitchel, the Razorbacks' most experiencd cornerback, missing this game while recovering from a hamstring injury, senior JC transfer Carroll Washington and third-year sophomore Jared Collins, both lettering and occasionally starting last year, open as the corners with sophomore D.J. Dean and true freshman Henre Tolliver in reserve.

All play a run-support role against the SEC's leading rushing team, but they cannot over-play the run or they will be burned by Auburn's play-action pass, defenseive coordinator Robb Smith warns.


"I think that is the one thing that's overlooked on this (Auburn) football team," Smith said. "You can't just totally commit to the run because that ball goes sailing over your head, and they have got a guy (receiver Sammie Coates) who can go up there and get it in a heartbeat."

Defensively as a whole, Bielema promised at least one major performance difference over last season.

"One you will see right away is the ability to line up and challenge people at the line of scrimmage whether it be a D-lineman, linebacker or DB," Bielema said. "We should have the ability to play good, aggressive football from the first half to the last half."

RUN IT, RAIN OR SHINE
The 80 percent chance of rain Saturday (predicted by Weather.com) for Auburn, Ala., won't affect how Arkansas employs tailbacks Jonathan Williams, Alex Collins and Korliss Marshall, "three guys that are as an explosive a group of players that I have ever had," Bielema said.


"All of them have pretty good ball security," Bielema said. "I think the emphasis we put from last year at the end of the season to where we are now is ball security. I don't think they (offensive coordinator Jim Chaney and running backs coach Joel Thomas) have somebody like, 'This is a wet weather game. I think we'll go with one guy a little bit more.'"

KICKER YOU CAN COUNT ON
Entering the August preseason, Bielema knew he could count on Sam Irwin-Hill.

Bielema didn't know, though, he ultimately would count on his Australian senior in a dual role.

Irwin-Hill is on the Ray Guy Award watch list, the award voted in December to the nation's outstanding punter. His ambidextrous expertise produced booming punts last year that were deftly placed for no returns inside the 20-yard-line as a junior college transfer from City College of San Francisco. Irwin-Hill will kick off the season Saturday, if Arkansas kicks off first at Auburn.

"Kind of the shocker to me was Sam Irwin-Hill winning the kickoff job," Bielema said. "He by far hit the most consistently during kickoffs."

With current Washington Redskins rookie kicker Zach Hocker kicking off for the Razorbacks last season, Irwin-Hill didn't attempt kickoffs but special teams coach Rory Segrest saw him try one on his own.

Immediately thereafter Irwin-Hill competed with senior field goal kicker John Henson and (likely to redshirt) heralded freshman kicker Cole Hedlund for the kickoff job.

"I was out there kicking kickoffs, and Coach Segrest said, 'Sam, we want to put you in there. So I kicked a couple deep and we went from there," Irwin-Hill said.


It wasn't like Irwin-Hill, who first started kicking for Australian Rules Football, hadn't kicked off before.

"When I was back in San Francisco in my freshman and sophomore years, I did handle the kickoffs and punts," Irwin-Hill said. "So I have some background in it. I am confident in myself and special teams that we can get the job done."

Does he kick off with both legs, too?

"No, I only punt with both legs," Irwin-Hill, a right-footed kickoff man, said. "But I can't wait to be using the left and the right foot in the punt area."


INJURY REPORT
Addressing some injury situations on defense, Bielema said third-year sophomore JaMichael Winston will start at a defensive end but third-year sophomore Deatrich Wise will split the position with Winston. Wise was the first-teamer until missing nearly two weeks with a sprained knee. He has been practicing since last Thursday.

"