Hogs: poised backup QB Austin Allen draws praise; Liddell takes charge of D; more notes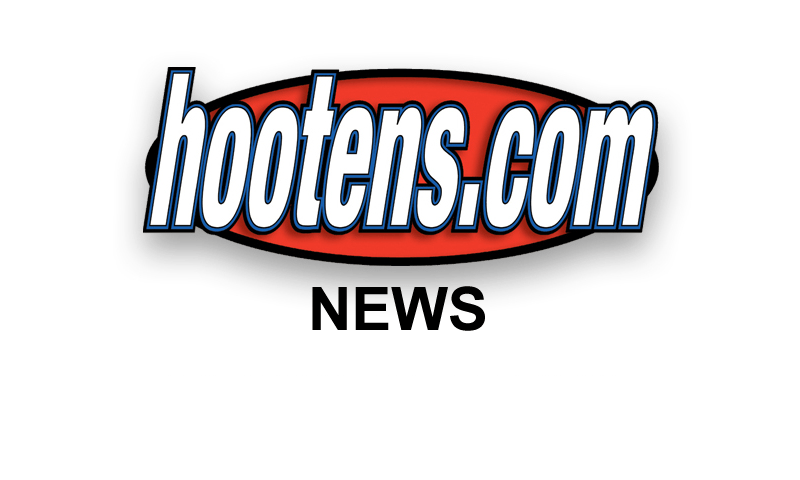 | | |
| --- | --- |
| | |
| | Soph FS JOSH LIDDELL |
FAYETTEVILLE - The practice that nobody liked Tuesday morphed into a practice all Razorbacks liked Wednesday.
That was the assessment of various defensive coaches and players after Wednesday's closed practice.
"Solid," defensive backfield coach Clay Jennings said. "The kids had great energy — couldn't ask for anything more. A heck of a lot better than yesterday. The kids were flying around, not as many mental busts. It wasn't like they were the walking dead. No zombies around. A lot of energy and a lot of communication and guys flying around the ball."
Defensive captain Brooks Ellis (Fayetteville), only a junior but a two-year starting linebacker considered the defense's best player, also graded Wednesday's workout "a lot better" than Tuesday's.
"Our intensity was a lot higher than yesterday, and I was proud of the way they came out and really improved," Ellis said.
Did the captain speak his mind?
"I'm not really the vocal guy," Ellis said. "But just throughout the day I was saying encouraging words and kept them going all day."
LIDDELL TAKES CHARGE
Sophomore free safety Josh Liddell (Pine Bluff Dollarway) has taken the defensive quarterbacking command at free safety that graduated 2014 senior Alan Turner filled for three years.
"He has been great," Jennings said. "The one thing you really love about Josh is he is really trying to accept the role of being a leader. He is communicating well. He is busting his hump trying to get where he is supposed to be and he's getting the other guys lined up. He gets them going in the right direction. The growth he has had not only from last fall and the spring but from the spring to now has been tremendous."
Speaking Wednesday at the Northwest Arkansas Touchdown Club, Arkansas head coach Bret Bielema said: "Josh Liddell has continued to emerge not only as one of the better players in our secondary but one of the better players on our team. He gets it."
JOSHING AT LINEBACKER
With two first-teamers named Josh, linebackers coach Vernon Hargreaves clarified against Spread offenses when the Hogs use sub a nickel back for a linebacker, that strongside 'backer Josh Williams would be paired with Ellis.
Against running teams like UTEP, Arkansas' season-opening foe, the current pecking order has Josh Harris in the middle, with Khalia Hackett still contending, and Ellis at the weakside 'backer and Williams at strongside 'backer.
RETIRED VETS LIKE AUSTIN ALLEN
A couple of retired and respected longtime coaches have lent their expertise as consultants to Bielema and his staff.
| | |
| --- | --- |
| | |
| | Soph QB AUSTIN ALLEN |
Eddie Williamson, the former VMI head coach and from 2001-2013 the TCU offensive line coach after coordinating Wake Forest's offense, is evaluating Arkansas' offensive personnel.
Carl "Bull" Reese, a defensive coordinator at Missouri, Navy, Vanderbilt, LSU and Texas, evaluates the defense.
Bielema said Williamson, on purpose just having jerseys to go by rather than the names when first evaluating film, was taken with the practices of No. 8. That's Austin Allen, the third-year sophomore backup QB to his brother, fifth-year senior and third-year starter Brandon Allen.
The Allen brothers are sons of Bobby Allen, an Arkansas defensive coach from 1998-2012 serving since 2013 in administration as director of high school and NFL relations.
Williamson knew about Brandon, but according to Bielema, Williamson said, "Scouts would have a hard time knowing which Allen played a lot of games here just by the confidence that Austin has played with."
Austin Allen works backup, while redshirt freshman Rafe Peavey and Ty Storey, the true freshman from Charleston likely to redshirt, run scout team offenses. Austin Allen drew Bielema's praise Wednesday at the Northwest Arkansas TD Club meeting.
"Austin Allen," Bielema said, citing all positions, "probably had the most impressive role as a backup player being able to show what he can do. I thought he had a huge jump."
EMRICH SPECIAL ALL OVER
El Dorado's Matt Emrich is fast becoming a candidate to be the most versatile player on special teams.
Arriving in 2012 as a walk-on snapper immediately redshirted, Emrich lettered every game for the 3-9 and 7-6 Razorbacks of 2013 and 2014, holding for field goals and extra points.
Now he's still the No. 1 holder but contesting with Drew Gorton to be the snapper for punts and even contesting to be the kickoff man with Cole Hedlund, Adam McFain and Lane Saling.
"Matt Emrich has hopped in the race there as well," Bielema said. "He can hold, he can kick, he can snap. He's really good at all three. I just want him to be great at one. That would really help us out."
"