Hogs: Bielema quips, contrasts 2014 opener vs. Auburn to UTEP next week; more notes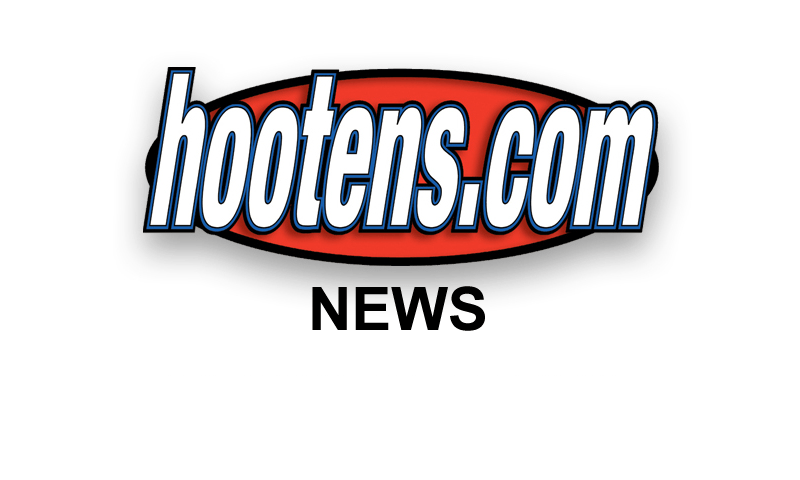 | | |
| --- | --- |
| | |
| | HOG HC BRET BIELEMA |
FAYETTEVILLE - Arkansas coach Bret Bielema fielded questions from media for 10 minutes Wednesday and then addressed the Northwest Arkansas Touchdown Club for 35 minutes at Mermaid's Restaurant.

Bielema threw in a quip or two while he was at it.

Having created a controversy in Texas with his "borderline erotic" quip in reference to taking a knee four times on the Texas goal line to end the 31-7 Advocare Texas Bowl rout, Bielema slipped in an "erotic" disclaimer that amused Wednesday's audience.

Discussing deep snapper Drew Gorton of Fayetteville and his trick play potential that graduated snapper Alan D'Appollonio exhibited last year when he caught a touchdown pass from guard Sebastian Tretola, Bielema said, "We have a snapper that can catch. That's exciting for me - not erotic - just exciting."

CONTRASTING OPENERS
Bielema also contrasted opening this season with the Conference USA's UTEP Miners at 2:30 pm. Sept. 5 at Reynolds Razorback Stadium on ESPNU as opposed to opening 2014 at the then defending SEC champion Auburn.

Auburn, then nationally No. 6, won 45-21 over an Arkansas team coming off a 3-9 season. However, at the season's end, Arkansas won three of its last four and finished 7-6.

Former Springdale, Shiloh Christian and Hughes coach Gus Malzahn's Tigers, though favored by SEC Media to win this year's SEC Championship game, lost their last three SEC games of 2014 and finished 8-5 after losing to Wisconsin in the Outback Bowl.

"Last year was a totally different opener," Bielema said. "A conference rivalry game, a game where I really don't like them people all that much. There were a lot of things going into that opener. I would have lot rather played them in Game 12 than Game One. Because I think I saw where we were going and they were going, and it was kind of in opposite directions, which is fun to watch."

This year Auburn is Arkansas' first SEC home game Oct. 24 at Reynolds Razorback Stadium off an Arkansas open date after the Hogs open the SEC season Sept. 26 against Texas A&M at Dallas Cowboys Stadium, then travel to Tennessee Oct. 3 and to Alabama Oct. 10.

MINERS' NUGGETS
Meanwhile, UTEP is the approaching task at hand. The Miners, also 7-6 last year, are coached by Sean Kugler, a UTEP alum returning for his third season in El Paso. Kugler coached offensive lines and tight ends in the NFL since 2000 for the Detroit Lions, Buffalo Bills and Pittsburgh Steelers. In 2005, he served as Boise State's assistant head coach and line coach.

"They run the ball very, very well," Bielema said. "They are a physical team offensively. Defensively they blitz, they blitz, they blitz, they blitz. They blitz all the time. That's a risk-reward, but you don't want the wrong scenario where the wrong guy gets hit at the wrong time in the wrong way and the ball is loose and creates them momentum."

OPTIMISTIC ON COLQUITT
Tyler Colquitt, the redshirt freshman reserve fullback moved to reserve tailback and injured during Saturday's scrimmage, did not suffer a high ankle sprain, Bielema said.

Bielema said Wednesday that Colquitt's injury was "midway" down the ankle and has a chance to heal before the season-opener.

Bielema also revealed Wednesday that Juan Day is going through some individual drills. Day, the running back redshirted as a freshman arriving off knee surgery from North Little Rock High, required ACL surgery again after a March 31 injury during a spring practice.


"I don't know about the first game," Bielema said, "but maybe by the second or third game we can get him in the game plan."

STILL OFF AND RUNNING
With senior Jonathan Williams (1,190-yards rusher last season and preseason Doak Walker and Maxwell Award watch lists) out for the season from an Aug. 15 foot injury, the tailback game plan runs 100 percent through juniors Alex Collins and Kody Walker and freshman Rawleigh Williams III.

Collins, exceeding 1,000 yards rushing in 2013 and 2014, also adorns the Doak Walker and Maxwell preseason lists.

Walker has impressed at 260 pounds but with speed "like he's 230," Bielema said.

Rawleigh Williams led the first scrimmage with 106 yards on 15 carries.

"You don't think you could lose a potential all-conference running back and still be in a good running game situation, but I think the Razorbacks are sitting just fine," Bielema said.




"