Class 6A - Week 1 - 2013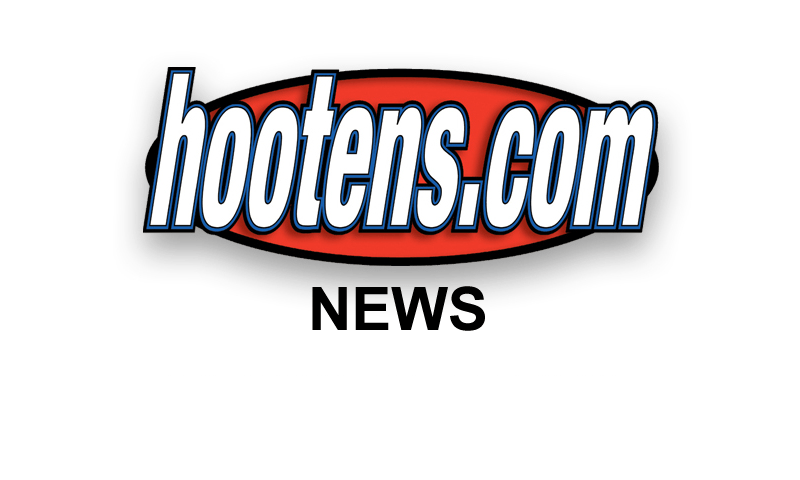 Hootens.com Rankings
Class 6A, Week 1, 2013
Copyright Hooten Publishing, Inc.
1. Pine Bluff
2. Greenwood
3. El Dorado
4. Jonesboro
5. Russellville
6. Lake Hamilton
7. Texarkana
8. Benton
9. Searcy
10. LR Parkview
11. Siloam Springs
12. Sheridan
13. Marion
14. Mountain Home
15. LR Hall
16. LR Fair
HOOTENS.COM GAME OF THE WEEK
Class 7A No. 13 Fort Smith Northside at Class 6A No. 1 Pine Bluff
Fort Smith Northside won three of its final four games in 2012. First-year coach Mike Falleur's talented Grizzlies should ride that momentum this fall. Falleur coached in Georgia the past 21 years, winning 66 percent of his games. Eight starters return on defense, including all-state end/linebacker Daiquon Jackson (4.6 speed) and veteran LB Josh Kinnard.
The Pine Bluff Zebras pleased coach Bobby Bolding this summer. Sophomore Ladarrius Skelton emerged as the starting quarterback and sophomore tailback Romar Reades shined in a mid-August scrimmage. Success this season relies on how the Zebras play up front, Bolding says. Pine Bluff's offensive linemen average 268 pounds per man. Sophomore sensation John Tate (6-5, 250) headlines the front four on defense.
HOOTEN'S TV SHOW
Hooten's Arkansas Football airs 10:30 a.m. Saturdays this fall on KATV 7 (ABC-Little Rock) and KXNW (Ch. 34 Fort Smith/Fayetteville) starting Sept. 7. The show features the state's top recruiting prospects. Week 1 Fayetteville will be featured as the Verizon Wireless/Nokia Siemens Network Football Town of the Week.
LAST SEASON
Hootens.com correctly picked 112 of 136 games (82 percent) involving 6A teams.
WEEK 1 PREDICTIONS (favored team in ALL CAPS followed by point spread)
7A/6A CENTRAL
Sallisaw, Okla. at GREENWOOD (15): A physical Sallisaw squad challenges Greenwood who will play without senior QB Jabe Burgess (foot). Burgess should return for the conference opener at Fort Smith Northside. The Bulldogs will feed the ball to senior RB Hoyt Smith (4.4 speed) behind a line featuring three returning starters from last year's state title team, including junior guard Korban Waldemar.
LR Hall at SHERIDAN (12): Former Lonoke junior high coach Tim Scarborough became Hall's ninth head coach since 1996 in July. Scarborough's junior Jackrabbits won 22 games the past four seasons. Sheridan returns six starters from last year's four-win team that beat Hall 26-6, including senior RB Braden Lunday.
LR PARKVIEW (1) at Mills: Parkview has beaten Mills by an average of 28 points the past two seasons. Mills gave up a TD or less in six games last fall.
RUSSELLVILLE (2) at Morrilton: Russellville has defeated Morrilton six of the past seven meetings, including last year's 20-12 triumph.
7A/6A EAST
Mountain Home at ROGERS (21): Rogers rolled at Mountain Home 37-13 a year ago and went on to its first winning season since 2007. Mountain Home senior QB Drake Walker generated 2,197 yards and 19 TDs in 2012. Walker will work behind an offensive line that coach Benji Mahan calls his best group yet.
Greene County Tech vs. JONESBORO (21) (Thurs.): Greene County Tech has won seven games over the past two seasons. A three-point loss Week 8 at Beebe kept the Eagles from reaching the playoffs. Meanwhile, Jonesboro enters 2013 in the midst of its best stretch since winning 32 games from 1978-1980. Coach Randy Coleman moved gifted senior playmaker D.J. Anderson from QB to receiver, handing the reigns to senior Wynne transfer Reed Wingo. Senior defensive tackle Chuks Ota (6-2, 285) committed to Arkansas State in June.
Wynne at MARION (4): Marion lost its last seven games in 2012 by an average of 26 points. Wynne defeated the Patriots last year for just the second time in eight years.
SEARCY (21) at LR McClellan: First-year Searcy coach Jeromy Poole's no-huddle offense will feature senior Rose Bud transfer Christian Reynolds at QB. Reynolds (6-3, 215) passed for 1,628 yards and 20 TDs and ran for 1,076 yards and 13 scores last fall at the Class 3A school. Searcy beat McClellan 18-0 last year in a weather-shortened game that ended with 1:37 left in the first quarter. Former Earle and Blytheville coach Maurice Moody took over the McClellan program June 3.
7A/6A SOUTH
FS Northside at PINE BLUFF (3): See Hootens.com Game of the Week.
LR Hall at SHERIDAN (12): Former Lonoke junior high coach Tim Scarborough became Hall's ninth head coach since 1996 in July. Scarborough's junior Jackrabbits won 22 games the past four seasons. Sheridan returns six starters from last year's four-win team that beat Hall 26-6, including senior RB Braden Lunday.
ARKADELPHIA (8) at Benton: Arkadelphia beat Benton 42-28 last season on its way to capturing the school's first league title since 1995. Benton's deep at the skill positions but light up front. As many as nine sophomores could start for the Panthers as they begin play in a new stadium.
EL DORADO (1) at C. Fairview: El Dorado coach Scott Reed calls this year's defense, led by Hog commit Bijhon Jackson (6-3, 315), his best yet. Fairview's offensive line manhandled the Wildcats in last year's 49-21 victory. See Hootens.com Class 5A Game of the Week for more.
Lake Hamilton at NORTH LR (21): Lake Hamilton senior QB Nathan Sawrie led the Wolves to the Shootout of the South 7-on-7 championship in June. Lake Hamilton defeated Allen, Texas, two-time defending Class 7A champ Fayetteville and Heritage Hall (Oklahoma City, Okla.). Class 7A North Little Rock enters 2013 as the state's top-ranked team. The Charging Wildcats whipped Lake Hamilton 42-7 a year ago.
LR Fair at NORTH PULASKI (1): Fair looks to snap its 22-game losing streak. North Pulaski lost its last eight games in 2012 after beating the War Eagles 13-12.
TEXARKANA, TEXAS (1) at Texarkana: Coach Todd Ledford enters his third year at Arkansas High with his best squad yet. The Razorbacks are stronger, faster and hungry. Texas High finished last season 3-7 after edging the Razorbacks by six points.
7A/6A WEST
SHILOH CHRISTIAN (2) vs. Siloam Springs (Mon., at Razorback Stadium): This is the first meeting between these schools. Shiloh Christian has won just nine games the past two years after winning four state titles from 2006-2010. Siloam Springs coach Bryan Ross identified his offensive line as a team strength in the spring. Now depth concerns him after injuries to senior left tackle Blaine Crouse and junior right tackle Cole Stephens. The Panthers will look to senior right guard J.C. Everett (5-10, 260) and senior center Bryan Harmon (6-2, 255) for leadership. Ross expects junior David Goodman (6-2, 230) to thrive at linebacker after moving from end this summer.