Class 3A - Week 1 - 2013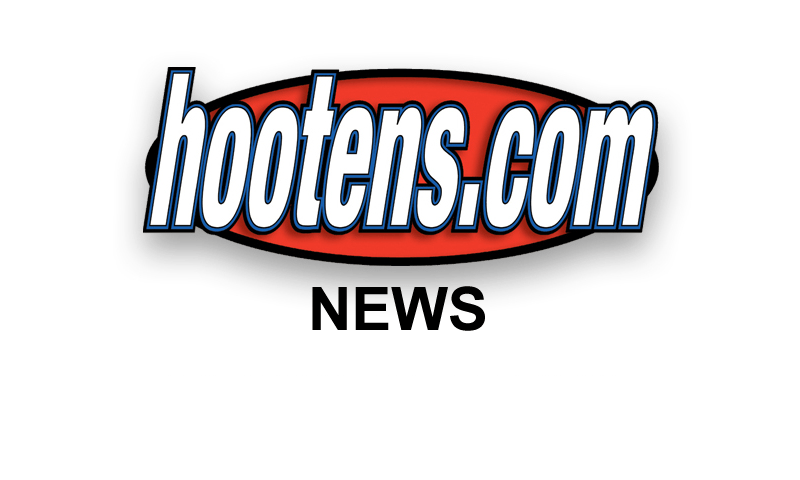 Hootens.com Rankings
Class 3A, Week 1, 2013
Copyright Hooten Publishing, Inc.
1. Harding Academy
2. Charleston
3. Fountain Lake
4. Rivercrest
5. McGehee
6. Barton
7. Smackover
8. Glen Rose
9. Prescott
10. Hoxie
11. Lamar
12. Cedarville
13. West Fork
14. Mayflower
15. Earle
16. Mansfield
17. C. Harmony Grove
18. Greenland
19. Osceola
20. Fordyce
21. Green Forest
22. Riverview
23. Jessieville
24. Horatio
25. Paris
26. Episcopal
27. Rose Bud
28. Centerpoint
29. Lavaca
30. Danville
31. B. Harmony Grove
32. Corning
33. Atkins
34. Melbourne
35. Elkins
36. Piggott
37. Yellville-Summit
38. Bald Knob
39. Harrisburg
40. Mountain View
41. Fouke
42. Two Rivers
43. Manila
44. Marshall
45. Genoa Central
46. Perryville
47. Bismarck
48. Drew Central
HOOTENS.COM GAME OF THE WEEK
No. 5 McGehee vs. Class 4A No. 9 Hamburg
The second night of Simmons First/Hootens.com Kickoff Week begins at 5:30 p.m. Tue., Sept. 3 at Golden Lion Stadium in Pine Bluff.
McGehee has won 20 games over the past two years, claiming back-to-back league titles. All-state senior tailback David Shepard rushed for 1,289 yards and 16 touchdowns a year ago, averaging 8.4 yards per carry. Four starting linemen return this fall, including senior center Jared Carter. Senior end Davondrick Lison collected 87 tackles (25.5 for loss), 7.5 sacks and six pass breakups in 2012.
Hamburg won 16 games in the four years prior to Coach Mike Cox's arrival in 2011. Cox believes his Lions have turned the corner after reaching the playoffs last fall. A solid linebacker corps highlights a veteran Hamburg squad. Senior linebacker River Davis led the Lions in 2012 with 90 tackles. Coach Mike Cox calls senior LB Nick Akers Hamburg's best tackler. Offensively for the Lions, senior Logan Morris returns at QB to distribute the ball to a plethora of speedy skill players.
HOOTEN'S TV SHOW
Hooten's Arkansas Football airs 10:30 a.m. Saturdays this fall on KATV 7 (ABC-Little Rock) and KXNW (Ch. 34 Fort Smith/Fayetteville) starting Sept. 7. The show features the state's top recruiting prospects. Week 1 Fayetteville will be featured as the Verizon Wireless/Nokia Siemens Network Football Town of the Week.
LAST SEASON
Hootens.com correctly picked 250 of 314 games (80 percent) involving 3A teams.
WEEK 1 PREDICTIONS (favored team in ALL CAPS followed by point spread)
1-3A
PEA RIDGE (4) at Elkins: Pea Ridge has won two of the past five meetings in this series, including last year's 49-7 victory. Elkins promoted defensive coordinator Thurman Shaw to head coach in the spring. Shaw, one of three new coaches in the league, inherits a senior-laden offensive line and solid linebacker corps.
Green Forest at REEDS SPRING, MO. (1): Green Forest won four of its last five games a year ago. Most of that team returns, including all-state tight end Clayton Watson. The Tigers feature a deep and versatile backfield but are unsettled on the defensive line. Reeds Spring beat Green Forest 12-3 in 2012, and it's Week 2 for the Wolves.
Magazine at GREENLAND (20): Magazine returns the majority of last year's team which lost to Greenland 35-0. Greenland went on to enjoy its best season in school history, claiming a share of the 1-3A crown and reaching the playoff quarterfinals. Senior receiver Gus Dennis will be featured on Hooten's Arkansas Football TV show as the Arkansas Air Guard Scholar Athlete of the Week.
BERRYVILLE (7) at Marshall: Berryville debuts its Spread attack under first-year coach Lee Atkins. Marshall did not play last fall and won two games in 2011.
MELBOURNE (12) at Palestine-Wheatley: League coaches expect Melbourne to make the playoffs this fall in Coach Kevin McCarn's first year. The Bearkatz notched their first varsity victory last fall with a 28-12 triumph over Palestine-Wheatley.
SALEM (34) at Mountain View: Salem destroyed Mountain View 46-0 a year ago. Mountain View's seniors won the junior high conference title in 2010.
PIGGOTT (8) at Yellville-Summit: Piggott won two of its last three regular-season games last year to make the playoffs. The Mohawks return 14 starters, including leading rusher Nick Haywood and defensive leader Richard Shaw. Yellville-Summit hired Tommy Britt as head coach in March after Calvin Mallett (132-111-2 in 23 years) resigned to administration. Less than 20 Panthers practiced in preseason camp.
WEST FORK (3) at Gentry: West Fork enters the fall with a No. 13 ranking after finishing 2012 at No. 32. The Tigers promoted defensive coordinator Brad Lindley to head coach in the spring. Gentry won two games in 2012, including a 24-18 victory at West Fork.
2-3A
Bald Knob at POCAHONTAS (7) (Thurs.): Bald Knob promoted defensive coordinator Randy Johnston to head coach in April. Johnston's defense gave up 35 points per game in 2012. A veteran Pocahontas squad mourned the death of multi-sport athlete P.K. Kirk in June after he died following a car accident. The Redskins beat Bald Knob 34-18 last season.
DeWitt at BARTON (10): DeWitt has won 25 games in 14 years. But the Dragons impressed this summer with their newfound mental toughness. Barton has won 29 games since coach Van Paschal took over in 2010.
Conway Christian at EPISCOPAL (2): Episcopal will dress 31 players for first-year coach Richie Marsh after finishing last season with less than 20. Senior QB William Pollock will work in the backfield with sophomores Allie Freeman and Braylon Smith and freshman Darius Austin. Senior G/DT John William Henderson (6-1, 240) leads up front.
HARDING ACADEMY (17) at Bauxite: Harding Academy's trek to its fifth state title in school history last year began with a 21-0 weather-shortened win over Bauxite. The Wildcats will rely more on their run game this fall with two mobile QBs, a stable of 'backs and deep line.
MAYFLOWER (8) at Dumas: Mayflower junior QB Adam Dycus passed for 4,084 yards and 42 TDs in 2012, including 329 yards and four scores in a 41-13 win over Dumas.
BIGELOW (2) at Perryville: A struggling, yet veteran Perryville squad meets a rebuilt Bigelow team focused on the forward pass. Bigelow beat the Mustangs last fall for the first time since 2006.
RIVERVIEW (20) at Cedar Ridge: Riverview hired former Searcy offensive coordinator Mike McCain as head coach in July. McCain inherits a young squad stocked with linemen. The Raiders rolled Cedar Ridge 28-0 in 2012.
ROSE BUD (6) vs. Hazen (Thurs., at UCA): Rose Bud's leading receiver and leading tackler graduated in May, and its quarterback transferred to Searcy this summer. Senior RB Cole Robertson paced the Ramblers in 2012 with 1,091 yards and 12 TDs. Hazen welcomes back 20 starters from last year's seven-win team that claimed a share of the 6-2A title. The Hornets feature a talented backfield and depth on both lines.
3-3A
PIGGOTT (8) at Yellville-Summit: Piggott won two of its last three regular-season games last year to make the playoffs. The Mohawks return 14 starters, including leading rusher Nick Haywood and defensive leader Richard Shaw. Yellville-Summit hired Tommy Britt as head coach in March after Calvin Mallett (132-111-2 in 23 years) resigned to administration.
CORNING (6) at Walnut Ridge: Corning ready to reap a harvest in year three under Coach Chuck Speer. Gifted senior TB Russel Cox (4.6 speed) paced the Bobcats last fall with 1,049 yards and 16 TDs. Mobile junior Tim McMasters (6-3, 170) won the starting role at QB in preseason camp, while senior LB Garrett Householder and senior end Haydn Richmond emerged as leaders.
Earle at JUNCTION CITY (12): Earle adjusts to life without dynamic playmaker Autry Allen (7,020 career rushing yards and 94 TDs). The Bulldogs beat Junction City 14-7 last year in a monsoon.
CROSS COUNTY (2) at Harrisburg: Last year's game ended in a 0-0 tie after five weather delays before halftime. Harrisburg not satisfied with its 2-6-1 mark from 2012. The Hornets missed the playoffs for just the third time since coach Keith Davis took over in 2000.
Trumann at HOXIE (12): Hoxie's 47-man roster features 19 seniors, including linemen Conner Roberts (6-2, 210), Jackson Russell (6-0, 280), Dillon Cagle (6-8, 320) and Drew Defries (6-5, 265). The Mustangs beat Trumann 40-12 a year ago.
Manila at JONESBORO WESTSIDE (7): Manila still building in its sixth year of varsity football. Jonesboro Westside coming off its second playoff apperance in school history. The Warriors defeated Manila 21-0 last year.
BLYTHEVILLE (1) at Osceola: Osceola rebuilds after an eight-win season in 2012. Blytheville beat the Seminoles 36-24 last year. The Chickasaw junior high won last year's league title.
E. Poinsett County at RIVERCREST (1): Rivercrest chasing more than its fourth league title in five years this fall. The Colts won nine of their last 10 games in 2012 after a narrow loss to EPC.
4-3A
Dover at ATKINS (7): Atkins dropped its last five games in 2012 after losing graduated QB Ty Ennis (finger). The Red Devils have beaten Dover by an average of 21 points the past two years.
Mountainburg at CEDARVILLE (35): Cedarville, picked by league coaches to finish fourth this fall, debuts at No. 12. The Pirates mauled Mountainburg 48-20 a year ago.
Clarksville at CHARLESTON (11): The Greg Kendrick era at Charleston begins with a victory over Class 5A Clarksville. The Tigers have beaten Clarksville by an average of 18 points the past three seasons.
Danville at DARDANELLE (18): Danville's defense, led by senior end Chance Hayden (6-0, 230), tries to stop a talented Dardanelle offense featuring playmaking junior receiver Parker Witt (6-3, 205; 4.5 speed).
Lavaca at PRAIRIE GROVE (21): Prairie Grove has beaten Lavaca by an average of 29 points the past three seasons.
GRAVETTE (7) at Lamar: Lamar pushed Gravette for 39 minutes in last year's 27-6 loss. The Warriors gave up 21 points in the fourth quarter.
MANSFIELD (7) at Waldron: Mansfield promoted Brandon Elmore to head coach on July 2. The Mansfield graduate served five years as an assistant under former coach Jason Gill.
PARIS (42) at J.C. Westside: Paris adjusted its offensive style this summer to get the ball in space to smaller, quicker 'backs and receivers. Junior David Buchanan (6-2, 195) won the starting role at QB. Senior LB Andy Trusty and senior CB Devin Ellingburg lead on defense.
5-3A
B. HARMONY GROVE (7) at Poyen: Harmony Grove hopes to push into the playoffs this fall behind senior RB Nick Johnson. Johnson ran for a pair of TDs in last year's 17-0 win over Poyen.
Bismarck at MURFREESBORO (13): Bismarck battles back from a winless 2012 campaign. Meanwhile, Murfreesboro's coming off its deepest postseason run since 1996.
Centerpoint at DIERKS (3): Centerpoint won three of its last five regular-season games last fall to make the playoffs. Senior QB Chase Beebe passed for a school-record 1,542 yards and 12 TDs. Dierks beat the Knights 45-41, and debuts this fall at No. 9 in Class 2A.
Maumelle at FOUNTAIN LAKE (2): Fountain Lake coach Tommy Gilleran calls this year's backfield one of the better groups in his 10 years at the school. Junior dual-threat QB Carson Chandler and senior RB Seth Harper shined in the summer, while sophomore Parker Ross showed his athleticism at fullback. Senior wingback Wesley Sutter gained 8.7 yards per play in 2012.
Glen Rose at MALVERN (6): Depth an early concern for Glen Rose coach Mark Kehner. Senior QB Clay Holicer, junior RB Carlos Burton and senior lineman Drake Lackey lead the Beavers.
Lafayette County at HORATIO (22): A surprising 2012 for Horatio generates expectations in year two for Coach Mark King's Lions. Lafayette County has not played since Week 4 last year after forfeiting its last five games and an open date Week 10.
JESSIEVILLE (35) at Mountain Pine: Depth on both lines and an influx of talented sophomores keep Jessieville competitive. Mountain Pine (0-10 in 2012) has won seven games over the past three seasons.
Hector at TWO RIVERS (8): Two Rivers relies on its pass-and-catch combo of senior QB Tyler Green and senior receiver Gary Morrison. A veteran Hector squad enters 2013 riding momentum from last year's late-season run to the playoffs.
6-3A
McGehee vs. HAMBURG (1) (Tue., at UAPB): See Hootens.com Game of the Week.
BEARDEN (2) at C. Harmony Grove: Harmony Grove has won two of the past three games in this series. The Hornets held Bearden to 84 total yards and forced three turnovers in last year's 34-6 rout.
HAMPTON (15) at Drew Central: Thirty players, including 12 seniors, practiced in August for first-year Hampton coach Wes Ables. Drew Central has not won a game since Week 7, 2010.
RISON (7) at Fordyce: Rison beats Fordyce for the first time since rallying past the Redbugs in a 30-27 overtime victory three years ago. Fordyce features talented 'backs and receivers but graduated every offensive lineman and a three-year starting QB in May.
Fouke at MINERAL SPRINGS (23): First-year Fouke coach Rick Barker inherits a veteran squad that lost to Mineral Springs 42-7 a year ago.
FOREMAN (10) at Genoa Central: Genoa Central hired Vince Perrin as head coach in July after former coach Eddie Jackson retired in June. But Perrin resigned, prompting Genoa Central to promote Jonathan Gosdin to interim head coach on August 13.
GURDON (4) at Prescott (Thurs.): Both teams have combined to win 43 games the past two years. Gurdon senior QB Austin Kirkpatrick passed for 209 yards and two TDs in last year's 40-34 comeback win over Prescott. Prescott went on to win 11 games, claiming a share of the 6-3A crown and reaching the playoff semifinals.
W. Yell County at SMACKOVER (45): Smackover on the mend after multiple injuries this summer, including senior left tackle Ty Mullens (shoulder). Less than 20 Buckaroos practiced in August.