Hogs: D-end Wise returns to practice as Bielema releases 2-deep roster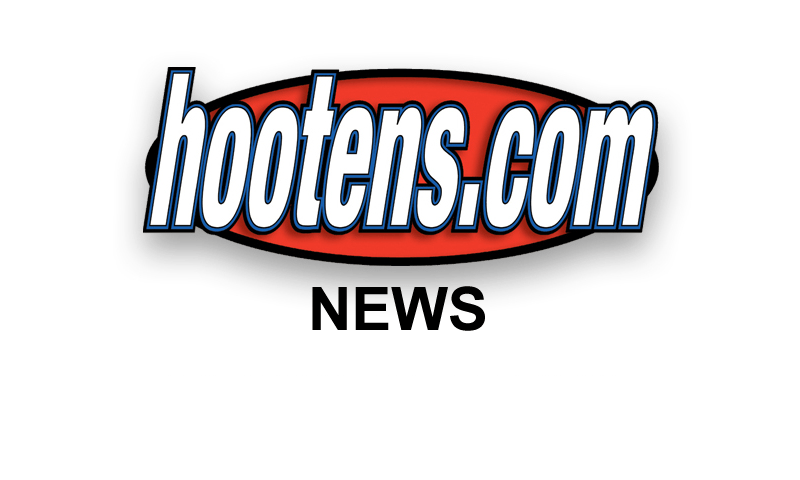 | | |
| --- | --- |
| | |
| | Sr LB BRAYLON MITCHELL |
FAYETTEVILLE - Other than a possible overnight arson performed on quarterback Brandon Allen's vehicle, there were few surprises of the more conventional sort Monday associated with Arkansas' season-opening depth chart.

Arkansas coach Bret Bielema unveiled a two-deep, and in some cases three-deep, with the Razorbacks opening the season at 3 p.m. Saturday on SEC Network TV at reigning SEC champion Auburn.

Allen, whose car was reported on fire at 4 a.m. Monday while parked by his Fayetteville residence, and his brother, redshirt freshman Austin Allen, are the No. 1 and No. 2 QBs. They quarterback an offense whose depth chart reflects no significant first-team changes from preseason but with some second-team shuffling along the line.

Cameron Jefferson, the senior transfer from UNLV originally expected to contend at offensive guard, is listed the second-team left tackle behind sophomore incumbent Dan Skipper.

The depth chart lists two tight ends (and no fullback) with returning sophomore All-SEC second-teamer Hunter Henry at one backed by junior Alex Voelzke, while the other tight end lists senior AJ Derby and sophomore Jeremy Sprinkle.

At running back, junior Jonathan Williams, speedy sophomore Korliss Marshall and sophomore Alex Collins, last year's SEC Freshman of the Year, are all three listed as first team.

"I have listed two tight ends because we are a team that would like to feature multiple tight end sets as well as using multiple running backs," Bielema said of tight ends playing H-back or fullback. "I listed all three of our running backs as tie because each guy has a set plan I want to be able to execute with him."

At the wide receivers, Bielema lists three flankers, with junior Keon Hatcher and sophomore Drew Morgan as co-first-teamers and true freshman Jared Cornelius alternating as a second-teamer.

At split end, Bielema lists senior Demetrius Wilson first team backed by sophomore JC transfer Cody Hollister.

The offensive line starts fourth-year junior Mitch Smothers at center with sophomore incumbent Denver Kirkland at right guard and senior Luke Charpentier, last year's backup center to graduated All-American Travis Swanson, at left guard. Skipper and Jefferson rank 1-2 at left tackle with senior incumbent Brey Cook at right tackle backed by true freshman Brian Wallace.

True freshman Frank Ragnow is the backup center with JC transfer Sebastian Tretola backing Charpentier at left guard while junior Austin Beck is listed at right guard behind Kirkland.

Tretola has "really opened our eyes," pushing Charpentier, Bielema said. While he won't start, "Ragnow will play," the head coach said.

Defense does have some injury-related surprises.

Deatrich Wise, a first-team defensive end at the August outset but idled by a sprained knee, is finally practicing again and listed a co first-teamer with fellow third-year sophomore JaMichael Winston.

Preseason All-SEC senior Trey Flowers starts at the opposite end backed by redshirt freshman Tevin Beanum of Forrest City.

"We expect Deatrich to be fully engaged this week and Michael (Winston) has had a good camp," Bielema said.

True freshman Bijhon Jackson of El Dorado backs up third-year sophomore Taiwan Jones at nose tackle while sophomore incumbent Darius Philon starts at tackle backed junior DeMarcus Hodge.

Veterans return at linebacker with sophomore middle man Brooks Ellis and senior strongside 'backer Braylon Mitchell of Heber Springs, returning as starters while senior weakside 'backer Martrell Spaight lettered in reserve last year. Newcomers Josh Williams, a sophomore transfer, and freshman Dwayne Eugene join senior Daunte Carr as the backup 'backers along with true freshman Randy Ramsey and situational senior TQ Coleman.

Senior Tevin Mitchel, the best cornerback in spring ball, has been slowed by shoulder and hamstring injuries and begins with D.J. Dean as the backup to senior corner Carroll Washington.

Sophomore Jared Collins has rallied from a poor first scrimmage to start ahead of true freshman Henre Tolliver at the other corner.

Senior Alan Turner of Junction City and junior Rohan Gaines return as safeties backed by junior Davyon "Sleepy" McKinney of Forrest City, true freshman Josh Liddell and redshirt freshman D'Andre Coley.

Senior punter Sam Irwin-Hill surprisingly doubles as the kickoff man replacing graduated to the NFL kicker Zach Hocker, while senior John Henson assumes Hocker's place-kicking with heralded freshman Cole Hedlund preferably redshirting unless Henson falters.

Potential offensive game-breakers Marshall and Hatcher return kickoffs while Dean debuts returning punts.

Senior Alan D'Appollonio and El Dorado-born sophomore Matt Emrich return as snapper and holder.

Off of last Friday's dress rehearsal mock game, Bielema said, "The coaches felt really good with where we are at as a football team. I felt the mock game went exceptionally well. Better than a year ago."

ARKANSAS OFFENSE
FL-Keon Hatcher OR Drew Morgan, Jared Cornelius

SE-Demetrius Wilson, Cody Hollister

TE-Hunter Henry, Alex Voelzke

LT-Dan Skipper, Cameron Jefferson

LG-Luke Charpentier, Sebastian Tretola

C-Mitch Smothers, Frank Ragnow

RG-Denver Kirkland, Austin Beck

RT-Brey Cook, Brian Wallace

TE- AJ Derby, Jeremy Sprinkle

QB-Brandon Allen, Austin Allen

RB-Jonathan Williams OR Alex Collins OR Korliss Marshall

ARKANSAS DEFENSE

DE-JaMichael Winston OR Deatrich Wise, Brandon Lewis

NT-Taiwan Johnson, Bijhon Jackson

DT-Darius Philon, DeMarcus Hodge

DE-Trey Flowers, Tevin Beanum

SLB-Braylon Mitchell, Daunte Carr

MLB-Brooks Ellis, Josh Williams

WLB- Martrell Spaight, Dwayne Eugene

CB-Jared Collins, Henre Tolliver

CB-Carroll Washington, D.J. Dean OR Tevin Mitchel

SS-Rohan Gaines, De'Andre Coley

FS-Alan Turner, Sleepy McKinney OR Josh Liddell

ARKANSAS SPECIALISTS

PK-John Henson, Cole Hedlund

P-Sam Irwin-Hill, Toby Baker

KO-Sam Irwin-Hill, John Henson

DS-Alan D'Appollonio, Drew Gorton

H-Matt Emrich, Toby Baker

KOR-Korliss Marshall, Keon Hatcher

PR-D.J. Dean, Jared Collins




"