Hogs: Petrino names QB Wilson as starter; frosh QB Allen not a redshirt, yet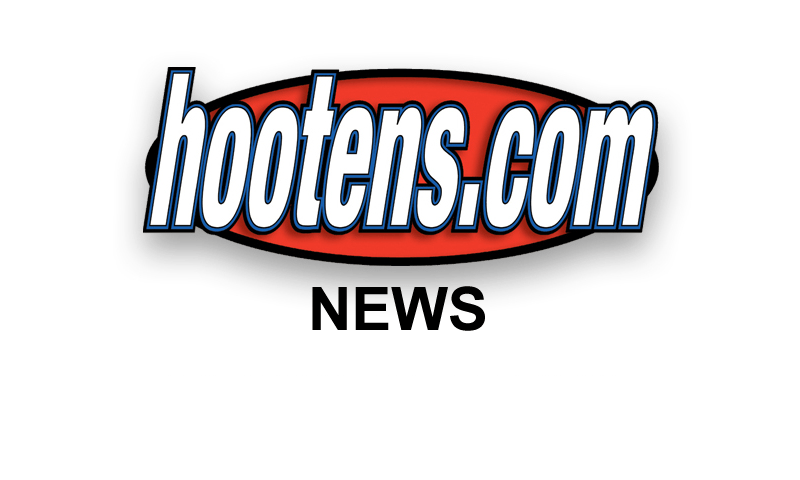 | | |
| --- | --- |
| | |
| | QB Tyler Wilson |
FAYETTEVILLE - To nobody's surprise, Arkansas coach Bobby Petrino announced after Thursday's closed practice that Tyler Wilson is Arkansas' starting quarterback for the Sept. 3 opener vs. Missouri State at Reynolds Razorback Stadium.

Wilson, the Arkansas backup the past two years to now NFL QB Ryan Mallett, threw four touchdowns relieving an injured Mallett during last year's loss to 2010 national champion Auburn. Wilson, a fourth-year junior from Greenwood, closed spring drills a solid No. 1, but Petrino did not declare him as the definite starter until Thursday.

Two Brandons, third-year sophomore Brandon Mitchell and true freshman Brandon Allen are the backups of different degrees.

Petrino and offensive coordinator/QBs coach Garrick McGee would like to redshirt ex-Fayetteville High standout Allen if possible and prep Mitchell during the three non-conference games before the Sept. 24 SEC opener at Alabama.

"Brandon Mitchell competed," Petrino said. "He gave everything he had. I thought he really grew and matured as a quarterback. I feel like he will play in the (Missouri State) game. I haven't decided if it will be in the second quarter yet, but he will definitely play quarterback in the game."

And Brandon Allen?

"Not really ready to make that decision yet," Petrino said. "We've been working hard in the last week and two weeks to see where he is, what he can handle. He got more reps today. We've got to wait and see. We've got to prepare him as if he's going to play up through next week. Maybe by the end of the week we'll have a decision. Maybe we'll just keep going with it and see where it plays out. You know, we've always had those guys that are backups, ready to play as true freshmen and you hope the number one doesn't get hurt and he redshirts."

Petrino recalled in 2009 freshman offensive guard Alvin Bailey practiced with the varsity before every game like a top backup yet redshirted before starting every game as a second-year freshman in 2010.

As for Wilson, Petrino said he's been pleased with his leadership and command since the Razorbacks returned from their Sugar Bowl loss to Ohio State.

Wilson said the sports information department gave him Petrino's official word just before he met the press after Thursday's practice.

"Obviously, I'm happy to be in this position," Wilson said. "It's something I've been working toward for a while. Happy to be in this position and look forward to moving forward."

While giving Mitchell due respect, the team basically has talked of Wilson like the starter since last winter when Mallett declared for the 2011 NFL draft.

KNILE DAVIS UPBEAT
All-SEC running back Knile Davis met with media Thursday for the first time since fracturing his ankle during an Aug. 11 scrimmage.

It's presumed Davis will redshirt this season and restore his junior eligibility for 2012. Davis said there is no timetable for his return. He is lifting weights for his upper body and working on "being the best cheerleader" he can as a team captain unable to play.

Juniors Ronnie Wingo and Dennis Johnson are the running backs in waiting with Davis out, but Johnson is "dinged" with a sore hamstring, Petrino said.

Johnson should play against Missouri State, running backs coach Tim Horton said, but likely will relinquish his kick return duties to freshman Marquel Wade for a while.

MORE PRAISE FOR D. CURTIS
Meanwhile, Wingo thrives on the extra reps he's getting Horton said, while De'Anthony Curtis, the senior ex-running back from Camden Fairview moved to cornerback last spring, now practices more running back than cornerback with Davis out and Johnson hampered.

"He's looked very good at running back," Petrino said. "Quick and instinctive. De'Anthony is the ultimate team guy. The ultimate team guy. I can't say enough about De'Anthony Curtis. Anytime we've asked him to do anything, he's worked at it to try to do it the best he possibly can. He's been very eager. You cheer for a guy like that to come out his senior year and have great success."

Defensive coordinator Willy Robinson, Horton and special teams coach John L. Smith have lauded Curtis' attitude throughout his career.

"Whether he's been offense, defense or special teams," Horton said, "he has been one of our favorites just because of his team-first attitude. and so he is playing a little bit of offense right now and he has done a good job and picked it up really well. De'anthony Curtis will be on the field quite a bit. what side of the ball remains to be seen."

Petrino announced Thursday that all practices for the remainder of 2011 are closed to the public and media. The Razorbacks have a closed mock-game rehearsal scrimmage Friday and on Monday evening launch their first game-week practice.

"