Hogs: 3 frosh possible reserves; jockeying continues for backup roles on defense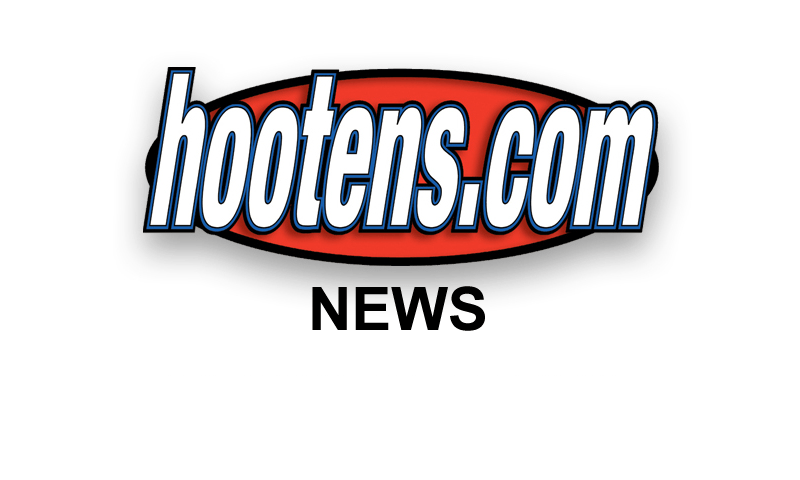 FAYETTEVILLE - It seems the Arkansas Razorbacks have enough defensive depth to redshirt most of their true freshmen save three likely to play in the opener Sept. 3 vs. Missouri State at Reynolds Razorback Stadium.
Rookie ends Horace Arkadie of Irving, Texas, Trey Flowers of Huntsville, Ala., and safety Tevin Mitchel of Mansfield, Texas, could secure reserve roles due to less depth at their positions and their precociousness.
"Flowers and Arkadie are possibilities," UA defensive coordinator Willy Robinson said Wednesday. "We still haven't etched that in stone. Tevin Mitchel is a guy we feel very comfortable with. Those right now are the three guys who we're kind of milling around within the first two groups, seeing how they're doing."
The son of former Pine Bluff quarterback Eric Mitchel (Oklahoma Sooners in 1984), Tevin Mitchel had figured on special teams and now has a backup boundary cornerback role more in the offing as Knile Davis' season-ending injury at running back has senior De'Anthony Curtis of Camden Fairview shuttling between cornerback and running back.
"He (Mitchel) is extremely talented on special teams," Robinson said. "He's a guy who has great talent, natural talent for the position. Things aren't real natural yet. I think the fact we moved him up to that second unit, things are coming at him a little faster."
They really zoomed when Robinson worked Mitchel some first team during last Thursday night's closed scrimmage.
"He rolled with our first group and he was kind of wowed by the difference of the speed," Robinson said. "You can always tell them, but until they experience it, that's something that, shoot, they're not going to believe anyways."
| | |
| --- | --- |
| | |
| | FS Elton Ford |
SECONDARY CAN IMPROVE
While this is the deepest defense Robinson has coached since joining Arkansas' staff in 2008, the second unit still has improvement to make.
Specifically in the secondary where Robinson coaches. Robinson is tinkering with backups, working both senior three-year letterman Elton Ford and junior squadman Ryan Farr behind senior free safety Tramain Thomas and working Ford and senior outside linebacker/safety Jerico Nelson along with Eric Bennett at strong safety.
Robinson said senior Greg Gatson is practicing well as the backup to field cornerback Isaac Madison, He said junior first-team cornerback Darius Winston of Helena-West Helena fared well in last Thursday's scrimmage.
Regarding the closed scrimmage last Thursday, Robinson said, "Our first unit did extremely well. They ran to the ball. They had some big-time hits. I have some real doubts about how deep we are yet because of not seeing the seconds really develop into solid backups. They gave us great effort. That was the one thing that stood out. It seemed like the second group had fun playing. They weren't quite executing well enough. First group did an outstanding job."
Junior two-year letterman Terrell Williams has advanced to backup middle linebacker behind three-year starter Jerry Franklin.
Robert Atiga, the sophomore junior college transfer linebacker who arrived shortly before the August preseason, may redshirt and start his three years of eligibility in 2012, Robinson said.
ARKADIE IMPRESSES
Arkadie has eaten his way to be a prime Hog. Listed at 235 last spring, Arkadie, 6-4, says he weighs 274 now.
"He's a big young man who has really put on a lot of weight and not lost any speed or snap," Robinson said. "He's got some real snap in him. A very natural talent as far as having the strength, having the movement."
The freshman just needs the experience and time in the playbook, Robinson said.
The veteran starting ends, fifth-year senior Jake Bequette and fourth-year junior Tenarius "Tank" Wright are amazed to see someone move that fast while gaining weight that fast. "Horace has really come in here and impressed a lot of people including myself and the coaches," Bequette said. "He plays full speed every snap."
After snapping up everything edible in Fayetteville, apparently.
"We were laughing about that before camp even started," Bequette said. "I saw the weight chart in the weight room and he gained like 30 pounds in four weeks. I don't know how healthy that is but he is looking big, and fast, and that's awesome."
Wright recalled his early Razorbacks days of gaining weight moving from linebacker to defensive end. "I added 10 or 15 pounds but I didn't add 30," Wright said. "But Horace is carrying it pretty good. He is still moving well with all that weight. I have never seen anything like that happen, but things change because I have seen it this year."
Arkadie says he's always cramming whether it's eating food or digesting what Robinson, defensive ends coach Steve Caldwell and Bequette and Wright impart.
"It's a lot of work," Arkadie said. "Way different transaction from high school. I learned quick, the different weight workouts, the running and being dedicated. You really have to love this game to compete in this conference."
"