Hogs will be better," Bielema says; Long lauds coach for making program fun to be around"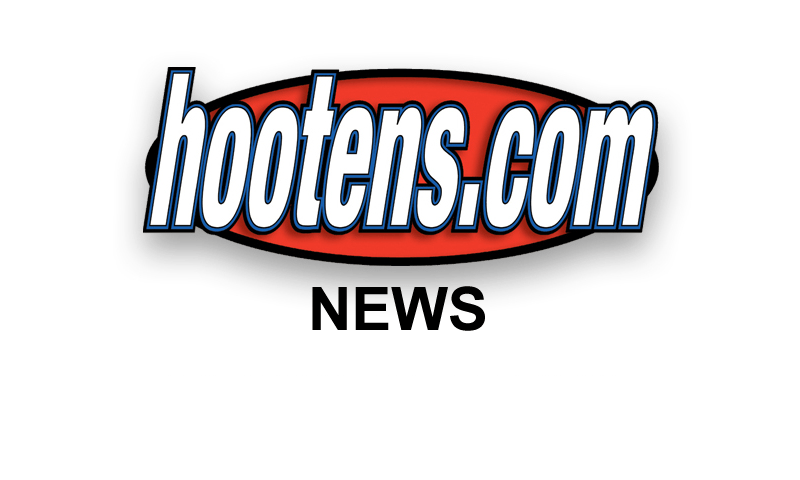 SPRINGDALE - Arkansas fans acquainted only with the 10-3 and 11-2 seasons that their Razorbacks achieved under Bobby Petrino will be mystified by Jeff Long's particular praise of Bret Bielema during the Razorbacks' annual kickoff luncheon Friday at the Springdale Holiday Inn.
Bielema's first Razorback team lost its final nines a year ago.
However, those experiencing, or merely observing the verbally abusive atmosphere allowed to permeate the Petrino era and chronicled last week by Sports Illustrated, thoroughly understood Athletic Director Long's words.
Bret, you have made being around the football program fun again," Long said, by far the most significant words in Long's long address preceding Bielema' 14-minute speech as the banquet's main speaker.
From players to office staff, the atmosphere is more congenial and positively enjoyable and off the field more disciplined. It reflects in Razorbacks staying off the police beat news. There has been no-news is good news on that front and Bielema reported booking good news academically. Out of 260 summer school classes, Bielema said 172 were A's and B's, just 14 were D's and only four failures.
"When I got here there were 15 under 2.0," Bielema said of the minimum C grade point average. "Last year we cut it to 10 when we started fall camp. Every player on our roster right now, nobody is below a 2.0 GPA."

DEFENSE: ANGRY, AGGRESIVE AND PLAYING HUNGRY
A lot done on the books but Bielema knows there is much to be done for the record. He said with a full year here under his belt, he and his team are better than ever equipped to start remedying what ails. This season's gauntlet of a schedule may start with its toughest, reigning SEC champion/national runner-up Auburn hosting the Razorbacks next Saturday at Jordan-Hare Stadium in Auburn, Ala.
Bielema addresses defensive and offensive generalities.
"You are going to see a defense that is a lot more aggressive," Bielema said. "I don't mean aggressive by the number of blitzes called I am talking about the way they play. Communicating very well before the snap, the formations they play, they know what they are supposed to do and they are playing very, very angry. One thing we should be able to do is we should be very angry about what happened a year ago. Our kids show it on a daily basis. Offensively, the biggest improvement is our kids understanding what we ask them to do. Last year I knew my team somewhat. This year I know every player in this room.

"WE WILL BE BETTER"
Bielema says his "kids" haven't taken a backward step whether stepping out from last year with the Razorbacks or as a transfer student or true freshman in high school last year.
"The No. 1 reason we will be better is in this room, the 105 here," Bielema said. "Every one of them is physically and mentally better than they were a year ago. Case by case there is not one guy that has regressed."
Like last year, Bielema had his first and second string roster introduced numerically starting with Bielema introducing freshman receiver Jared Cornelius (in jersey No. 1) with Cornelius then introducing sophomore cornerback D.J. Dean (No. 2).
"I'm introducing a young man who got his car towed today because he thinks he can park it anywhere," Bielema said, introducing Cornelius.
"Thanks for that, Coach," Cornelius said. "I''m introducing D.J. Dean who needs a confidence boost because he's had to cover me in practice."
Good natured kidding abounded.
After laryngitis-plagued tight end Alex Voelzke hoarsely introduced linebacker Martrell Spaight, Spaight rasped, "Thanks, Voelzke."
After several hours to digest their lunch, the Razorbacks held their last practice of the August preseason, an early evening closed to the public mock game at Reynolds Razorback Stadium as a dress rehearsal.
Bielema said he planned to give the Razorbacks Saturday off then launch game-week with a Sunday practice before Monday's start of UA fall semester classes.
At Friday's luncheon, Long requested a moment of silence for the passing of Jim Roth, a team co-captain and starting tackle on the Razorbacks' fabled Bowden Wyatt coached "25 Little Pigs" that was picked last in preseason but won the 1954 Southwest Conference championship.
"