Hogs: 4-star QB transfers to Arkansas; Saturday scrimmage goals; more notes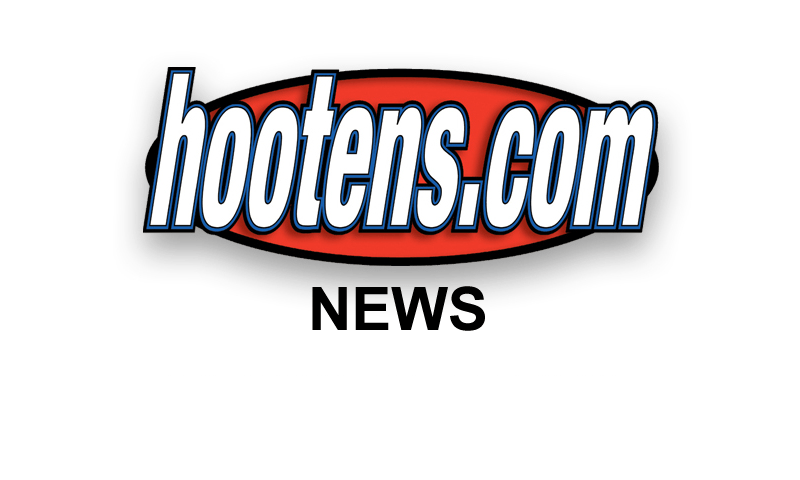 | | |
| --- | --- |
| | |
| | UA HC BRET BIELEMA |
FAYETTEVILLE - Though he can't take a snap in a real game until 2016, quarterback Ricky Town transferring from the University of Southern California to the University of Arkansas headlined today's news out of Fayetteville.

Enrolled at USC last January as a December high school graduate, Town attended the spring semester and went through spring drills at USC and participated in practices this summer before requesting and receiving his release from USC.

He visited Arkansas this week and attended practices. Town will have four years of eligibility beginning in 2016 as a freshman after redshirting this season as a transfer from another Division 1 school.

Rated a four-star recruit and invited to play in the U.S. Army All-American game after his high school season, Town last fall completed 66 percent of his passes for 2,639 yard and 28 touchdowns with three interceptions for St. Bonaventure High School of Ventura, Calif.

"Ricky is a very talented young man who comes from a great family," Arkansas coach Bret Bielema said in a UA news release. "We are very excited to have him join our program. Ricky is the kind of uncommon person we are looking for and will fit into our program athletically, academically and socially."

Town was also quoted.

"I am thrilled to be part of the Razorback family," Town said. "The staff and players have made Fayetteville feel like home to me. I can't wait to get started and help Arkansas win an SEC championship."

Arkansas junior starting weakside linebacker Brooks Ellis of Fayetteville, among the players media available Friday, was asked about Town.

"I haven't met him," Ellis said. "Any time we can get a good recruit in and have more depth at the quarterback position, that's a good thing for our program."

Arkansas starting fifth-year senior quarterback Brandon Allen, who was also a 4-start QB at Fayetteville (Ark.) High and already a UA grad, completes his eligibility this season with QBs Austin Allen, his brother's third-year sophomore backup, redshirt freshman Rafe Peavey of Bolivar, Mo., and true freshman Ty Storey of Charleston on scholarship.

Saturday's closed-to-the-public scrimmage will likely be the last major scrimmage of the preseason with UA classes starting Monday. Arkansas opens the season Sept. 5 against Texas-El Paso (Conference USA) at Reynolds Razorback Stadium.


ALLEN AIMS FOR ACCURACY
Brandon Allen, 10 for 23 in last weekend's scrimmage, says he has an obvious goal Saturday.

"I need to be more accurate," Allen said today. "I had a lot of throws I could have made and didn't make, and I'm looking just to be a lot more accurate this week."

Defense provided the players made media available today before the Razorbacks' closed walkthrough, lightening the load before Saturday's scrimmage set for the 2:30 p.m. Arkansas-UTEP kickoff time is also 2:30 p.m.


DETAILS, DETAILS
Fourth-year junior Taiwan Johnson, now starting at 3-technique tackle instead of the noseguard where he started all 13 games last season, was asked his intents for the second scrimmage.

"Coach B talked to us about finding something to focus on to make this a great week," Johnson said. "I just wanted to focus on the details of my position, and I think that's come a long way."

COORDINATING OBJECTIVES
Earlier in the week defensive coordinator Robb Smith was asked his objectives for today's scrimmage over last week's.

"The biggest thing we would like to do defensively is tackle a little better than we did," Smith said. "You only get so many opportunities to play in a live setting, and we want to be sure we feel good where we are live tackling before our first football game. We want to see improvement there."

Offensive coordinator Dan Enos was posed the same scrimmage question.

"We just want to execute and play fast and play with great effort and toughness and put the guys in a game-like situation and see how the respond," Enos said. "It will be another very good evaluation tape."

THE CAT'S MEOW
Mitchell Loewen, the Razorbacks' Hawaiian born senior, and a cat share a bond.

Myth alleges a cat has nine lives.

Loewen, now a combo reserve defensive tackle and end, figures he matches that in Arkansas position switches.

"This is my ninth," Loewen said Friday. "I have been an outside linebacker, inside linebacker, D-end, then they moved me to offensive tackle, then guard and center, then they to D-tackle, then fullback, then tight end and now I am back to defensive end and D-tackle."

By now he must feel he knows both sides of the ball. "Yeah, I know football pretty well," Loewen replied.

The newly married man also knows about compromising to make his most important life beyond football a happier one.

His trademark long hair is trimmed way back. "Had to cut it off for the wedding pictures," Loewen said. "I didn't want to look like a hippie."

MORNING INSOMNIA
With this last no-class today and a scrimmage Saturday, Bielema cleared the morning football agenda and let everyone sleep in.

If they could...

"I got up at 8," junior defensive end JaMichael Winston said. "I couldn't even sleep in. It's just habit now to get up early."

"