Hogs prep for Malzahn's run-first O; Coaches' SEC team announced; more notes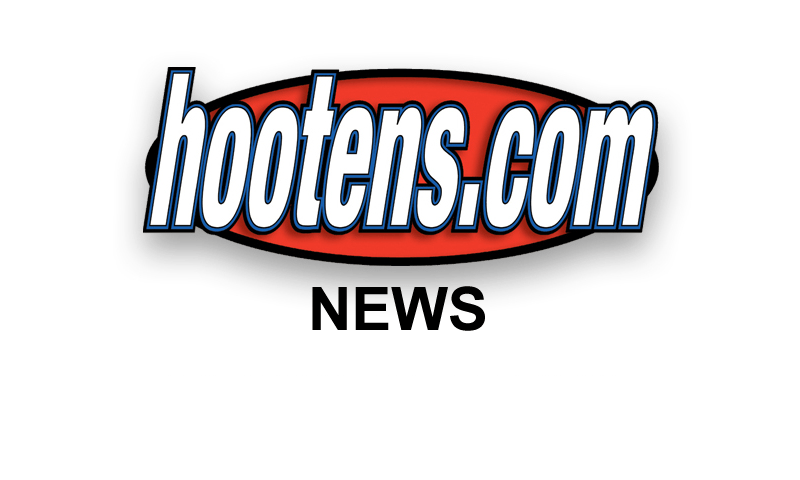 | | |
| --- | --- |
| | |
| | Sr DE TREY FLOWERS |
FAYETTEVILLE - Southeastern Conference coaches named Arkansas defensive end Trey Flowers as first-team All-SEC on Thursday.

However, to play like an All-SEC first-teamer in the Aug. 30 opener at Auburn, the senior needs help from the opposite defensive end for more plays to funnel his way. Off last spring and early August preseason, third-year sophomore Deatrich Wise appeared to be the other end, but he has not practiced since injuring his knee after the Aug. 8 scrimmage.

JaMichael Winston, lettering last year in reserve, has manned the other end with Brandon Lewis in reserve.

"Deatrich is getting better every day," Arkansas defensive coordinator Robb Smith said Thursday when a 93-degree day turned even hotter inside the Walker Pavilion. "JaMichael we certainly have been pleased with, so I think we'll have answers. We'll have options there. We have to make sure we have fresh guys out there and execute."

Winston, Wise, Lewis, starting tackle Darius Philon and starting nose tackle Taiwan Lewis are defensive linemen signed in 2012 by the Bobby Petrino regime and redshirted during the 2012 season.

"It's nice to have those guys on the field with you and knowing you have all come in together and finally have that camaraderie," Winston said after Thursday's practice. "It's just nice to be on the field with those guys."

All but Johnson lettered last year under Bielema but none other than Philon were starters.

So this could be Winston's big chance for a big start. "I don't see it as my chance," Winston said. "I just see it as helping my team and doing what I do best and doing what the coaches see every day."

Whether starting or backing up Wise, Winston will play close to home Aug. 30 in Auburn as a native of Pritchard, Ala. Winston played for Vigor High, the same high school as Philon's, though Philon lists Mobile as his home town.

Auburn, Winston said in response to a question, showed little interest to recruit him, and he said the feeling was mutual. "I didn't want to stay home anyway," Winston said, though he is glad knowing the folks back home will be at Jordan-Hare Stadium on Aug. 30. "My mom and dad and sister and brother will be there most definitely," he said. "It's always good to be in front of the home crowd and do what you do best."

Tevin Beanum, the redshirt freshman from Forrest City, backs up Flowers and has practiced at the other end.


On the Coaches All-SEC team, Razorbacks running backs Alex Collins, a sophomore, and junior Jonathan Williams, sophomore tight end Hunter Henry and senior punter Sam Irwin-Hill were voted second team.

LINEBACKER UPDATE
Following Thursday's practice, defensive coordinator Smith was asked about the strongside outside linebacker spot where senior incumbent Braylon Mitchell of Heber Springs and fellow senior Daunte Carr are called co-first-teamers.

"Both those guys have had a good couple of days, and we'll keep playing things out," Smith said. "We'll have the best guy out there come next Saturday."

DEFENDING AUBURN
Because of Auburn coach Gus Malzahn's Spread offense, former safety become linebacker T.Q. Coleman (5-10, 212), could play more against Auburn than Mitchell and or Carr.

"When we talked back in the spring this is a game that T.Q. could have a role for us," Smith said. "A safety/linebacker type hybrid in space can certainly help us with things."

Second-year senior junior college transfer Coleman has had to prepare fast for Malzahn's "Hurry Up-No-Huddle" offense.

"They've got a fast-paced style," Coleman said. "Their game plan is really simple. They just kind of speed it up a lot. They run a play like every 10 to 12 seconds. Doing that is to get you tired and you're not thinking. Just be disciplined and do your job and they're an easily beatable team."

The 12-2 Tigers were rarely beaten last year, winning the SEC and battling national champion Florida State in the national championship game.

MALZAHN'S RUNNING O
Often known for his dazzling passing games when coaching Shiloh Christian and Springdale to Arkansas high school state championships, Malzahn's Tigers beat the SEC running the ball last year with a league-high 286 yards per game. Malzahn started his college coaching career in 2006, coordinating Arkansas' offense under Houston Nutt.

However, Nick Marshall, an outstanding runner named first-team Thursday to the Coaches All-SEC team, also passed with deadly efficiency last season (142 of 239 for 1,976 yards and 14 TDs vs. six interceptions.)

"As you try and gear in and stop the run, stop the run, all of a sudden they take a shot at you deep down the field and they have great athletes on the perimeter," Smith said. "You have got to maintain discipline across the board whether it's the defensive line, linebacker or the secondary. We have to play great assignment football and really be prepared to be challenged every play."

Marshall won't start against Arkansas while serving a Auburn disciplinary suspension that is expected to be lifted during the game.

The Razorbacks expect Marshall to play plenty as Arkansas redshirt freshman Duwop Mitchell, a speedster QB moved to receiver last spring, impersonates Marshall as the scout team QB against Arkansas' varsity defense.

"Duwop gives a great look," JaMichael Winston said. "He's a very fast guy. He can kind of simulate Nick Marshall pretty good."

Smith said the defense prepares for Marshall and Auburn backup QB Jeremy Johnson (6-5, 230) and mainly the Auburn tempo.

"They are lined up and ready to play. We have got to be lined up and ready to execute," Smith said.

Sophomore incumbent middle linebacker Brooks Ellis, out last week with an aggravated kneecap injury, practices again this week. "I'm slowly getting back into it," Ellis said Thursday. "Today was a more than I have been. I'm feeling good."

Fullback Chris Jones of De Queen rehabs from knee surgery to repair a MCL and won't practice for three weeks, Bielema said Thursday night on his radio show.




"