Hogs: Collins confident as top TB; WR Morgan productive; injury report; notes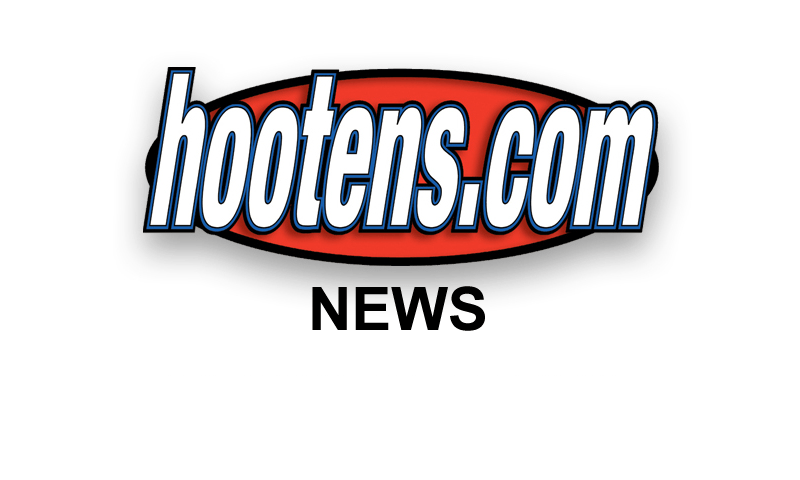 | | |
| --- | --- |
| | |
| | Jr RB ALEX COLLINS |
FAYETTEVILLE - Following Thursday's open-to-media practice, Arkansas running backs Alex Collins and Rawleigh Williams III met media for the first time since senior running back and captain Jonathan Williams was lost for the season.

Jonathan Williams, an Allen, Texas, native with 2,090 career rushing yards at Arkansas, injured his left foot during Saturday's scrimmage and underwent surgery Monday night.

Collins, a junior from Miami, co-starred with Jonathan Williams the past two years while rushing for 1,026 and 1,110 yards. Collins runs No. 1 now with Kody Walker, the 260-pound junior fullback-tailback, and freshman Rawleigh Williams of Dallas the backups.

Collins was asked what it's like operating without his co-star.

"He's my mentor," Collins said. "I learned a lot from him. Not being able to talk to him on the field is a little different feeling. When we're inside the facilities, he helps me out. But it's a big difference him not being here."

But Collins wouldn't have posted successive 1,000-yard rushing seasons if he lacked the confidence to shoulder the burden center stage.

"I'm confident," Collins said. "I believe in myself. Just thinking back in high school when I got a lot of carries it just reminded me that I can do it. Anything they want me to do, just put the weight on my shoulders and I'll carry out what they want me to do."

Collins did weigh 220-plus pounds and was powerful, but he's slimmed to 210 and now accentuates his breakaway potential, including a 43-yard touchdown burst in Saturday's scrimmage.

"He's a lot faster, and he's shiftier," senior quarterback Brandon Allen said. "He's already shifty, and I think him just being in better shape than he has been, he's a lot faster. He's got breakaway speed. I have seen him hitting the holes that step quicker."

Jonathan Williams and Collins have co-starred so brilliantly that it took Walker the fourth spring of his fifth year to be noticed when he netted 174 yards on 26 carries in last spring's Red-White game game with Collins and J. Williams withheld.

RAWLEIGH GETS NOTICED
Rawleigh Williams got noticed in his first UA scrimmage. The freshman flashed a 63-yard TD among 15 carries for a scrimmage-leading 105 yards Saturday.

"We had two great running backs with J. Will and Alex and guys weren't paying no attention (to Rawleigh Williams)," Arkansas senior receiver Keon Hatcher said. "But after that first scrimmage, guys opened their eyes like, 'Wow! This guy can can play!'"

Rawleigh Williams said Jonathan Williams, whom he shadowed upon reporting to Fayetteville this summer, and running backs coach Jemal Singleton, have helped him prepare.

"That guy is the hardest worker I have ever seen," Rawleigh Williams said of Jonathan Williams.

Joel Thomas, the running backs coach who recruited Rawleigh out of Bishop Lynch in Dallas, left before spring to coach running backs with the New Orleans Saints, but Rawleigh said he has a history with former Oklahoma State running backs coach Singleton.

"Coach Singleton is a great coach," Rawleigh Williams said. "I have known him since my sophomore year in high school. We have always had a relationship even when they hadn't offered me at Oklahoma State. So when he came in I was excited because it wasn't like we had to start all over. We already had a relationship, and it's gotten better and better every day. He has taught me the little details of being a running back and it's gotten myself better, even faster than I thought I could."

DON'T BLAME BRANDON
Brandon Allen threw an interception during Thursday's practice, but a receiver muffed it first with cornerback Cornelius Floyd picking it off on the rebound.

Allen and junior wideout Drew Morgan of Greenwood, a productive target in Saturday's scrimmage for both Brandon Allen and brotherly backup QB Austin Allen, excelled again Thursday.

"Drew made two great catches today," Brandon Allen said. "One on a fade in the end zone and another on a wheel route in the end zone, too. He is a great team guy, and he is very accountable in that area in making plays."

What's been the difference in Morgan's recent practices?

"Drew is that guy who can get out there in any position and know exactly what to do," Brandon Allen said. "His route running is something that is very special. He can get himself open and in the passing game he can do a lot of things because he has great hands, too."

WISE, LEWIS, MERRICK SIT
Junior defensive ends Deatrich Wise and Brandon Lewis missed practice Thursday, nursing injuries as did freshman offensive guard Jalen Merrick.

SLEEPY LIMITED
Senior safety Davyon "Sleepy" McKinney of Forrest City strives as much as he can but is still limited by the Achilles tendon injury plaguing him since the Mississippi State game last November.

"He is giving us great effort," defensive coordinator Robb Smith said. "We have got to keep helping him along to where he can get on to the field on a full-time basis and help us. He's got limited reps right now. He's another veteran presence that knows exactly what he's doing. The sooner we get him back 100 percent the better our depth obviously will be."




"