Hog RBs start to peak w/better savvy, speed & strength; finding a fullback; more notes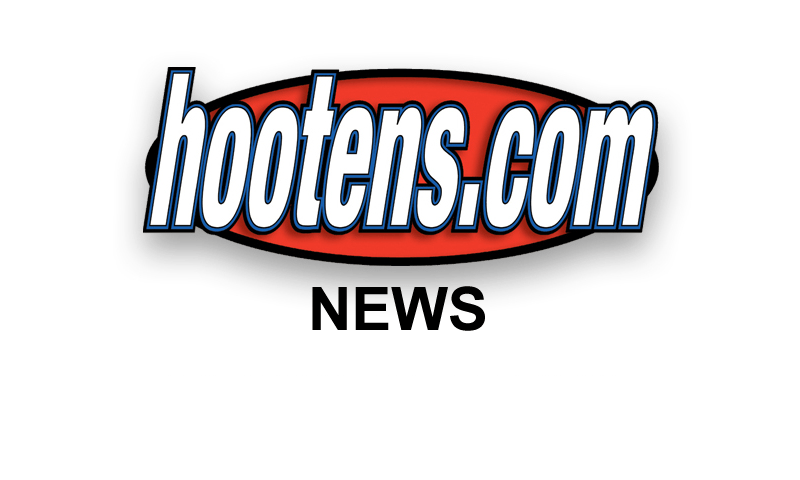 | | |
| --- | --- |
| | |
| | Soph RB KORLISS MARSHALL |
FAYETTEVILLE - The smaller Korliss Marshall runs, the longer his rushing yards.

Running behind monster offensive tackles Dan Skipper and Brey Cook, 6-10 and 6-7, and guards Denver Kirkland, Sebastian Tretola, both 6-5, and 6-4 Luke Charpentier, the more difficult for linebackers to spot the Razorbacks' 6-foot rapid running back from Osceola until he blurs by them like his 57-yard touchdown run during Saturday's scrimmage.

"'Backers can barely even see us running backs until we get the ball," Marshall said after Wednesday's practice. "We have got big, healthy guys in front of us to clear them out the way. I mean it's almost impossible for a linebacker or DB to see us behind Dan Skipper or Kirkland. And Sebastian helped me out today on a good, little inside run. It's funny running behind those guys and those defensive guys not being able to see you. It gives you the ability to take time and let the hole open up in order for you to go scot free and score."

An outstanding running back at Osceola but recruited to play safety for Arkansas and still practicing some defense even when moved to running back late last season, Marshall said a spring, summer and August strictly at running back enables him better to utilize his blockers.

"When I first was transferred over to the running back position, it was just trying to get the ball and whatever hole I saw just hit it," the sophomore said. "But now that I kind of understand the offense I know when I have my pullers and know what holes to hit. It's basically all about technique and discipline and getting into your playbook and knowing what guard or tackle is supposed to pull and follow your tracks. I am developing into a better running back. I watched film on me from last spring and tI am a totally different person."

The Hogs are peaking at running back with Marshall saying he's even faster than last fall, and sophomore Alex Collins, 2013 SEC Freshman of the Year, adding 14 pounds and running with strength he didn't have last year while rushing 1,026 yards. Junior Doak Walker Award watch list candidate Jonathan Williams is practicing again, too.

A 900-yards rusher last season, Williams had been out with a hamstring injury since the Aug. 9 scrimmage. He returned to drills this week and will gradually increase his practice load prepping for the Aug. 30 season-opener at SEC champion Auburn.

"Feeling good," Williams said after Wednesday's practice. "Feeling like I've got fresh legs. It's just trying to ease me into it, but I was able to go out there and so most of practice."

Williams' fresh legs this week refreshes their legs, Marshall and Collins concurred Wednesday.

"Having him there today opened things up a lot for us," Marshall said. "We can get a quick breather now that he can rotate all three of us instead of just two."

Collins said of the trio together again: "We just want to bring that excitement, that anything can happen type group that you can always expect something out of but never know what to expect when one of us is in."
| | |
| --- | --- |
| | |
| | Sr FB PAT ARINZE |
FULLBACK SLOT
Running backs coach Joel Thomas said, "It's nice" to have all three practicing but no doubt it would be nicer if he had one fullback he felt as good about as any of his three star tailbacks. The Hogs had that kind of fullback last year in graduated team captain Kiero Small. They still search for a "thumper" to replace him, Coach Bret Bielema and Thomas have said.

Junior ex-tailback Kody Walker, also injured for a couple of weeks but practicing again, and senior Patrick Arinze strive to pick up the fullback pace.

"Pat had a nice week and a half or so," Thomas said. "Kody is back and you see nice competition that everybody's game steps up a little bit. We'll keep evaluating and see who is the guy."

Williams said either could do.

"Kody is the most athletic because he played running back and is strong as well," Williams said. "Patrick is a real strong guy. Everybody knows he squatted 700 pounds and is a good blocker."

DEAN OF RETURNS
Sophomore cornerback D.J. Dean continues to lead as the punt returner, said receivers coach Michael Smith, whoi's in charge of punt returners.

"Just the consistency," Smith said of Dean fielding punts. "And he is a guy that has a little talent to make people miss back there."

Offensive coordinator Jim Chaney called Wednesday's practice "a nice day with a lot of energy. We've got a week and a half (before the opener at Auburn) and we need every minute of it."

"