Hog D develops depth as starters heal up; juco LB Williams surging; more notes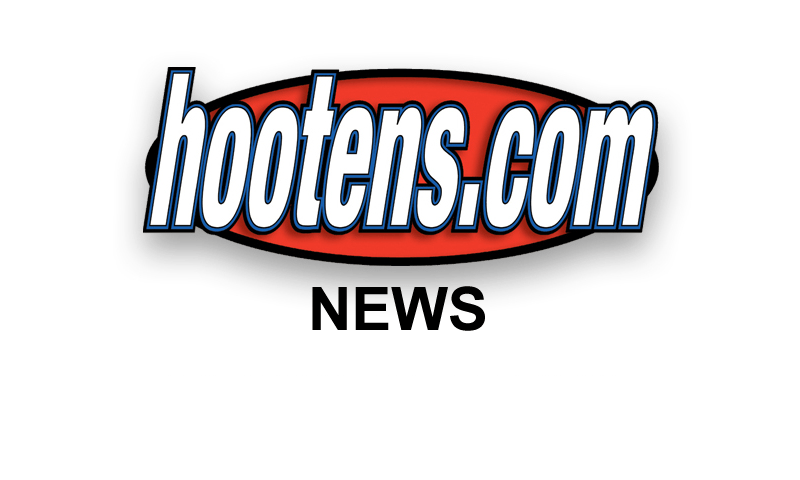 FAYETTEVILLE - With the Aug. 30 season opener at Auburn approaching, there is no word to the Wise about Arkansas' ailing defensive end.
| | |
| --- | --- |
| | |
| | Sr DE TREY FLOWERS |
Third-year sophomore defensive end Deatrich Wise, the first-teamer on the flank opposite senior preseason All-SEC end Trey Flowers, remains sidelined by a sprained knee and could miss the opener.

"We'll just play it by ear and see how it develops," Arkansas defensive line coach Rory Segrest said after Tuesday's practice. "If not, JaMichael will be there and ready to go."

Third-year sophomore JaMichael Winston has operated as a first-team end since Wise's injury more than a week ago.

Redshirt freshman Tevin Beanum of Forrest City, Flowers' backup, has worked some first-team while another third-year sophomore, Brandon Lewis, increasingly works his way back into drills from a knee injury that required surgery following spring drills.

"We are rolling B-Lew in and out of practice and we are counting on him as well," Segrest said. "We have got JaMichael, B-Lew, (redshirt freshman) Karl Roesler, (true freshman) Anthony Brown who could potentially fill that role. We have some depth there with JaMichael taking the lead."

Where does Beanum fit?

"Right now Tevin is behind Trey," Segrest said. "And in our nickel situation he has a role there as role there as well. Trey is in position to move over to the other side if we needed him, but he is in a good spot behind Trey and coming along. A lot of that started in the off-season. He has gotten bigger and stronger."

CLASS OF 2012 EMERGES
So far with Wise, Winston Lewis, starting defensive tackle Darius Philon and Taiwan Johnson (initially a end and now starting noseguard) the Bret Bielema regime counts heavily upon the 2012 freshman class signed by the Bobby Petrino regime and redshirted by 2012 interim coach John L. Smith.

All but Johnson lettered under Bielema last season with Philon emerging as a late-season starter.

"It's been different for everybody," Johnson said after Tuesday's practice. "Some guys have had starting roles and some like a person like me, I have had to wait my time and be on the scout team and prove myself and work my way up the depth chart. I don't have that game experience like they have but just being out there with them going through this camp I have confidence that they have got my back, and I hope they know I have got their back."

The 2012 freshman defensive linemen have practiced under three different line coaches and three different defensive coordinators but this season, for the first time, play consecutive years for the same head coach.

"It definitely has made a difference, knowing how Coach B works, how he thinks, knowing what he wants out of a player, knowing what he wants from you off the field," Johnson said. "We make sure we are accountable for each other and that's a reflection on Coach B."

Segrest was asked about true freshman Bijhon Jackson of El Dorado backing up Johnson at nose tackle.

"He's getting there," Segrest said. "We are counting on him. He's got to continue working on his conditioning. He is a powerful guy and continuing to develop as the season goes along. He is a freshman and making freshman mistakes, but I can see the progress from him. Just the little things in terms of hand-placement and gap control he is coming along."

BACKUP 'BACKERS
Sophomore incumbent starting middle linebacker Brooks Ellis (aggravated knee cap injury) practiced on a limited basis Tuesday, linebackers coach Randy Shannon said.

Ellis is expected to be ready for the Auburn game. Meanwhile, his absence creates needed practice for newcomer backups, sophomore junior college transfer Josh Williams and true freshman Khalia Hackett.

Williams has operated first team since last Saturday's scrimmage while Hackett runs second team.

"Really, really, really paid off," Shannon said of Williams' time spent with the first team. "Especially in the scrimmage this last week, Josh was unbelievable. He was fitting the run game, his passing game was unbelievable and he keeps progressing."

What about Hackett?

"Khalia's been doing a great job," Shannon said. "The first weeks he was in la-la land. But after this last scrimmage, he understands what we're trying to get out of him. And he's been very, very physical and he's been doing a great job in pass coverage."

Shannon said an encore year makes a big difference in Martrell Spaight, the senior from North Little Rock now starting at weakside linebacker after a 2013 season in reserve upon transferring from Coffeyville (Kan.) Community College.

"He's gotten a chance to learn," Shannon said. "Last year jumped into the fire. Now he knows when he makes a mistake and corrects it."

MORE NOTES
Coaching kickers in addition to the defensive line, Segrest said punter Sam Irwin-Hill stands a big chance to kick off, while senior John Henson leads at place-kicker.

Assessing last Saturday's scrimmage, defensive coordinator Robb Smith said, "We were very vanilla in what we did, but I thought we made some improvements. We kept the ball in front of us. We set the edge. I thought we played with great effort. We were swarming the football. Those were all positives. Now we're ready to switch gears and get our guys ready to get back and play a football game."




"