Hogs: O strikes early, but D responds in last major scrimmage of preseason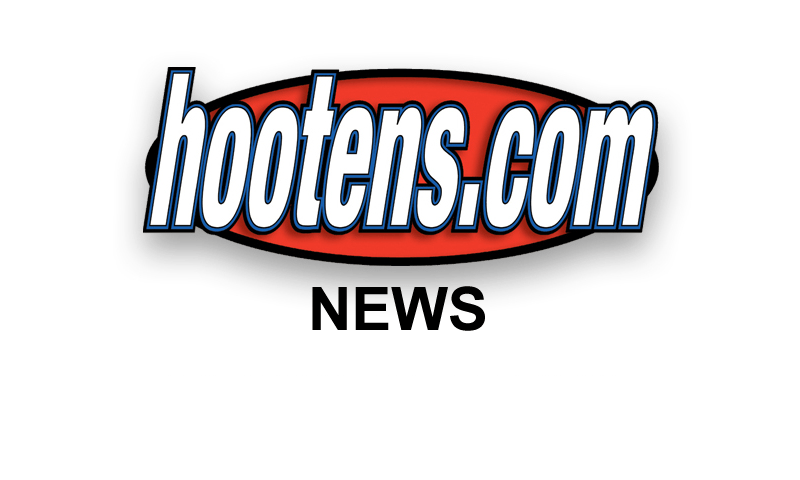 FAYETTEVILLE - There were plenty of big plays and busts Saturday night during Arkansas' final major scrimmage of the preseason in front of about 15,000 fans at Reynolds Razorback Stadium.
Big plays abounded offensively at the start, and the defense rose up before the finish, leaving Coach John L. Smith with much to praise and correct in two weeks before the No. 10 Razorbacks open Sept. 1 against Jacksonville State.
| | |
| --- | --- |
| | |
| | Cobi Hamilton |
"We have to get better," Smith said. "We have two weeks to do it, and we're going to do it. There were a lot of good things tonight, and there's still some mistakes."

The first-team offense began without a hitch against the first-team defense as quarterback Tyler Wilson engineered a 12-play, 65-yard drive capped by fullback Kiero Small's 6-yard run up the middle.

Wilson rifled a 4-yard TD pass to tight end Chris Gragg on his next series and then completed the night's spectacular play, a 65-yard TD pass to Cobi Hamilton who evoked slithery memories of graduated All-American punt receiver Joe Adams. Hamilton first dodged one of the defense's surest tacklers, senior safety Ross Rasner. Then he outmaneuvered the would-be tackles of Arkansas' best cornerback, Tevin Mitchel, and safety Rohan Gaines.

"Cobi caught a slant over the middle," Rasner said, "and I left my feet and dove and that was the first mistake. And we had three guys miss after that. But the second part of the scrimmage we had five three-and-outs in a row. The offense came out with more intensity, but we definitely matched their intensity the second half."

Wilson, 22 of 37 for 252 yards and three TDs, saw it much the same way. "We got off to a hot start and the defense caught up and pressured us a little more and we got in a lull," Wilson said. "We had a lot of opportunities and got to stubbing ourselves in the foot."

Still it was "a big night," Wilson said, for Hamilton, the senior star receiver from the 2011 team who suffered some uncharacteristic dropped passes in last Saturday's scrimmage.

Hamilton caught 11 balls for 165 yards and two TDs last night.

"It started Monday, really," Hamilton said of the offense's hot start Saturday. "This whole scrimmage started Monday, preparing ourselves for the scrimmage because we knew we didn't have a lot of success last weekend. We knew there were going to be a lot of people out here. We wanted to show people what we were about, what this offense is capable of."

The offense scored TDs on five of 11 drives vs. the first-team offense. The second-team offense, quarterbacked by redshirt freshman Brandon Allen, scored five of nine times against the second defense.

Allen, 16 of 23 for 262 yards and four TDs with two interceptions, overcame open receiver Julian Horton dropping a perfect pass on their first play to direct a 65-yard scoring drive. Allen threw on the run for a 17-yard TD pass to freshman running back Jonathan Williams.

Williams logged plenty of second and even first-team time Saturday with All-SEC running back Knile Davis withheld. "We want to get our best players to the game," John L. Smith said of the junior who missed all of 2011 with a broken ankle.

Williams likely will redshirt with Davis, senior Dennis Johnson and senior Ronnie Wingo on hand, but the new head coach said Williams proved "he's ready to step in and play if we need him."

Williams, 18 carries for 115 yards, led Saturday's rushers. Wingo, 19 totes for 76 yards, carried the early first-team rushing burden.

Allen also threw touchdowns of 39, 30 and 2 yards to junior tight end Austin Tate, freshman receiver Mekale McKay and junior fullback Morgan Linton.

"He had an awesome day today," Wilson said of Allen. "I'm sure it gives fans and gives the University of Arkansas a lot excitement for the future, and I'm excited for him."

Old high school rival, Bentonville's Dakota Baggett, intercepted Allen (Fayetteville High). Allen also threw an interception to safety Jerry Mitchell though McKay stripped Mitchell of the ball on the return and got it back.

Smith said the defense will be buoyed Monday by the return of injured linebackers Tenarius Wright and Alonzo Highsmith and safety Eric Bennett.

Even with the absent running backs and absent linebackers, Smith said both units got a lot out of closing the scrimmage by emphasizing rushing offense and rushing defense.





"