Hogs: Beanum back, but cornerbacks cut down by injuries; more notes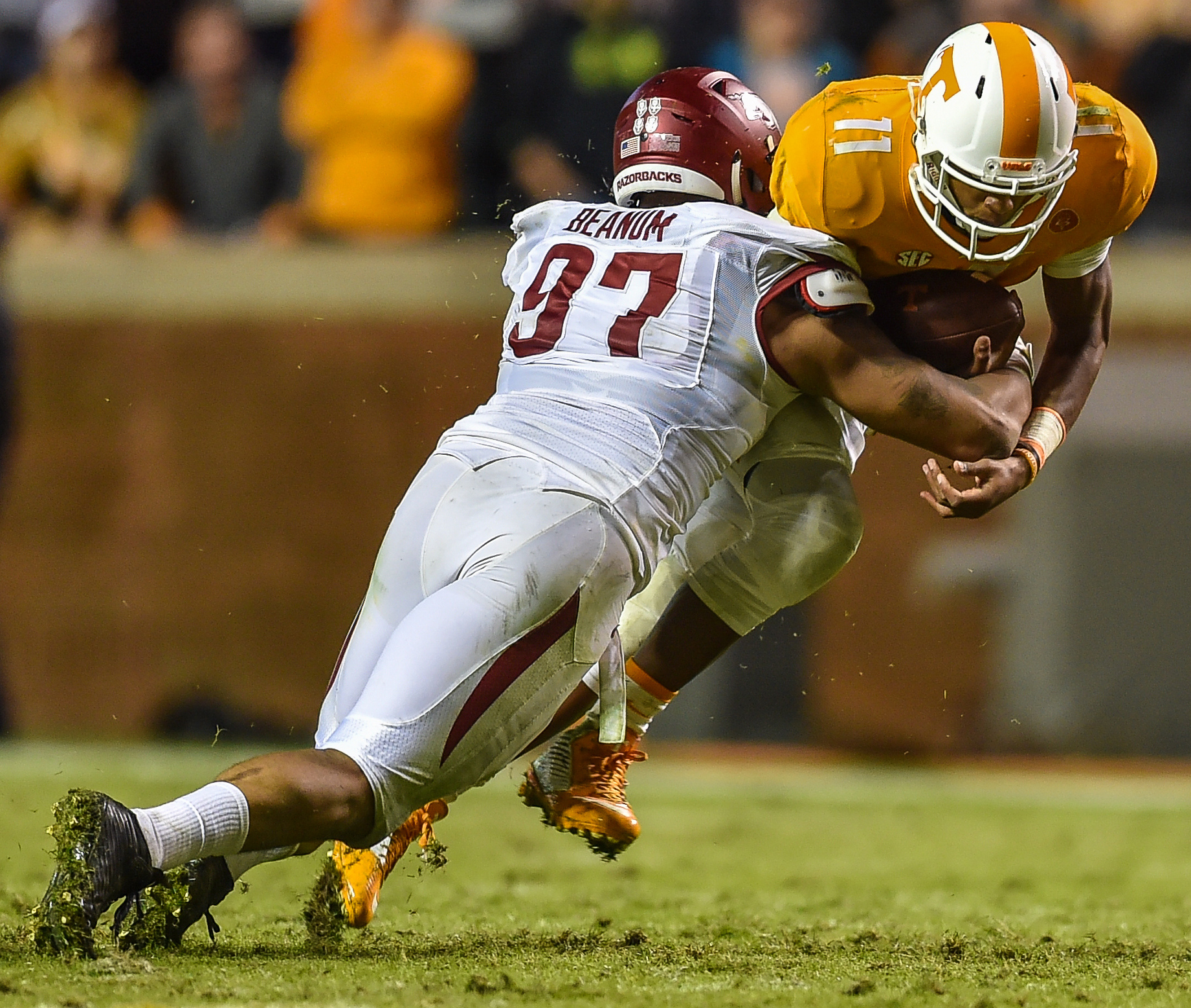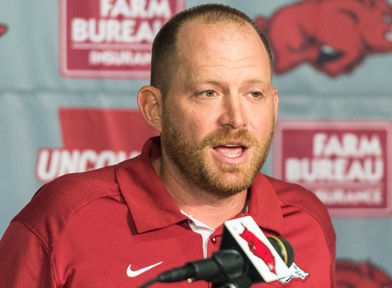 HOG DC ROBB SMITH
FAYETTEVILLE -  Arkansas has lost two cornerbacks to injuries on consecutive days, but it has regained the services of defensive end Tevin Beanum.

Sophomore junior college transfer Britto Tutt tore his ACL (anterior cruciate ligament) in a knee Wednesday night, will have surgery and be redshirted this season, a UA spokesman confirmed Thursday.

Meanwhile, Arkansas coach Bret Bielema announced Wednesday that junior two-year starting cornerback D.J. Dean, sidelined by toe surgery this spring, severely pulled a hamstring in practice this week.

Bielema initially said Dean might redshirt this season, but that could change if his health permits with Tutt out and only first-team cornerbacks Jared Collins and Henre Toliver, and backups Kevin Richardson and Ryan Pulley deemed ready for season-opening prime time.

Beanum, a fourth-year junior from Forrest City and a starter in eight of the Razorbacks' 13 games last season, has been on excused leave to tend to undisclosed personal issues since last spring's practices.

He was placed on Arkansas' 105-man preseason roster in time to practice Wednesday night, and with Thursday's workout he completed the NCAA-mandated two days of practice without pads.

Beanum has Friday and Saturday practices in half-pads before he practices in full pads next week.

Bielema, defensive coordinator Robb Smith and line coach Rory Segrest have predicted Beanum will be ready for Louisiana Tech despite 
only two weeks to prepare for the season-opener,



"Tevin knows both end positions," Segrest said.  "He knows the whole defense. From a learning curve  he obviously has been against the level of competition.  It's going to be nothing new for him. He'll just be getting in there knocking that rust off and getting ready to go." 

Smith concurred between Wednesday's two-a-days practice.

"Tevin's played a lot of football here, and he's been in great shape all summer," Smith said. "We expect him to help us early on. Absolutely."

Beanum actually reported ahead of the schedule Bielema projected back on Aug. 10.


"
I'm not overly concerned that Tevin didn't join us until the Monday school starts," Bielema said. "He'll probably come in and look great with fresh legs because he can run so well."