Hogs: Tight ends deep & versatile; vet linemen battle for starting spots; more notes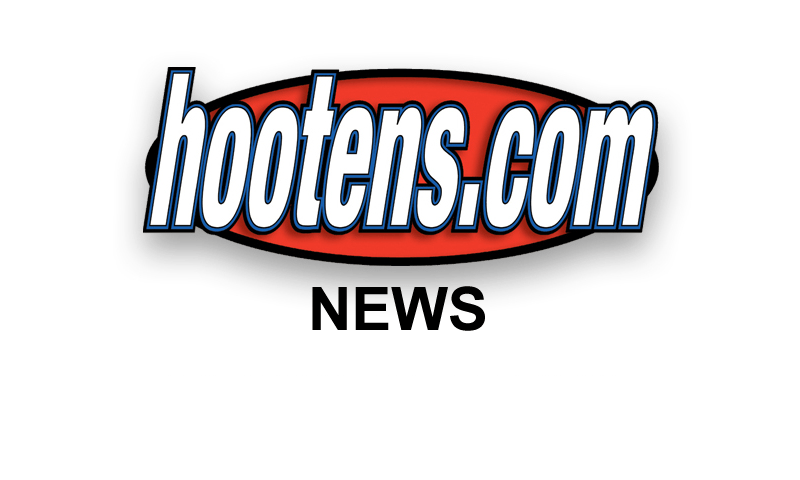 | | |
| --- | --- |
| | |
| | Soph TE JEREMY SPRINKLE |
FAYETTEVILLE - The tight end position boasts the versatility head coach Bret Bielema exploited with success at Wisconsin, and he aims to repeat that in his second year at Arkansas.

For starters, there is sophomore Hunter Henry, second-team All-SEC and on the Mackey Award national watch list. Senior AJ Derby, converted to tight end from quarterback, will be "one of the best stories" in this year's SEC, Bielema has predicted. Junior Alex Voelzke is big and versatile and off his best scrimmage ever on Saturday, tight ends coach Barry Lunney said.

But Voelzke's best scrimmage was overshadowed by a Sprinkle on top, third-year sophomore Jeremy Sprinkle of White Hall.

The 6-6, 241-pounder runs like a long-striding wide receiver and proved it Saturday. He led the scrimmage with three catches for 91 yards, including the scrimmage's first touchdown, a 53-yard bomb on an out-and-up route from starting quarterback Brandon Allen that beat contested coverage from safety De'Andre Coley.

"It was a play we've been working on since last year," Sprinkle said after Monday morning's practice. "I just run a corner route and then up the sideline. He made a good throw, and I just made the catch."

Tight ends coach Barry Lunney said Sprinkle (four catches for 68 yards and a TD last year) picks up where he left off late last season when he caught a 44-yarder against Mississippi State.

"I think Jeremy showed what we've seen from him even dating back to last year," Lunney said. "He's got a unique skill set. He's long and can run and can make some difficult catches."

And from a variety of positions whether at tight end, split out or even as a fullback. Sometimes it might seem he never lines up in the same spot consecutively.

"It does a lot," Sprinkle said. 'In the huddle, you've got to remember what position you are so you know where to go and everything."

Off of Saturday' performance it seems Sprinkle mostly should go where the ball is thrown.

Flankers Drew Morgan and Keon Hatcher posted go-to guy types of previous scrimmages but didn't see many balls thrown their way Saturday. That was by design, receivers coach Michael Smith said after Monday's practice launched the final preseason week before game week leads into the Aug. 30 season opener at SEC champion Auburn.

"We didn't want to beat them up as we are getting close to starting our Auburn prep," Smith said. "We know where we are with those guys, so it was an opportunity to give those young guys some reps."
| | |
| --- | --- |
| | |
| | Jr C MITCH SMOTHERS |
LINEMEN COMPETE
Hungry veterans would not adequately describe fifth-year senior left guard Luke Charpentier and fourth-year junior center Mitch Smothers. Smothers hasn't started since the first four games as a freshman when he was forced to start before his time in 2011. Charpentier has never started a game. Both cling to starting spots with their best preseason ever but still feel the heat.
True freshman Frank Ragnow's emergence at center presses Smothers while freeing Charpentier, last year's nominal backup to graduated All-America center Travis Swanson, to be strictly a guard now.
Charpentier needs the focus. New JC transfer Sebastian Tretola, subbing Saturday for injured first-team right guard Denver Kirkland, simultaneously challenges Charpentier and Kirkland.
"I told him (Tretola) today I thought he was the best lineman we had on the field in today's practice," offensive line coach Sam Pittman said after Monday morning's practice. "Obviously we are still searching for a spot for him."
Ragnow never played high school center in Chanhassen, Minn., but catches on fast.
"Mitch (in Saturday's scrimmage) played better than Frank," Pittman said. "But Frank, in a week's time, improved more than I could have imagined. If he takes another jump this week like last week, we've got a real battle. Frank's No. 2 and pressing Mitch to be No. 1."
THAT'S ALL JOJO
A questioner, who was trying to be cute Monday, inadvertently lobbed a softball that redshirt freshman backup QB Austin Allen cranked out of the park. The QB was asked how much credit he deserved Saturday for the short pass that freshman receiver Jojo Robinson converted into a long TD.
"None," Allen replied, laughing. "That wasn't even my play. That was Rafe (Peavey, the true freshman throwing that TD pass), but you can see what Jojo can do in the open field. He's an exciting player."
"