Hogs: Injuries mount w/starting WR Wilson out for year; backup LB Peters breaks arm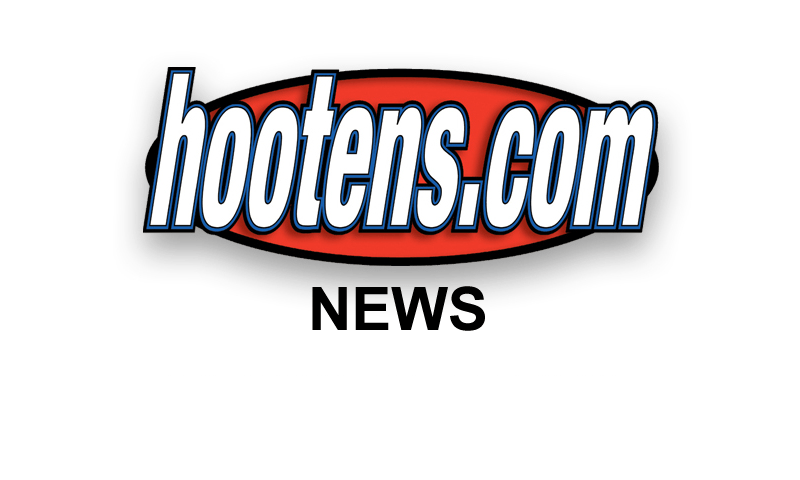 FAYETTEVILLE - Arkansas head coach Bret Bielema revealed Saturday night after the Razorbacks scrimmaged that senior tight end Austin Tate wasn't the only Razorback injured during last week's closed practices.
WR Demetrius Wilson
will redshirt in 2013.
Senior first-team receiver Demetrius Wilson (torn ACL in a knee), sophomore backup middle linebacker Otha Peters (broken arm) and Tate (shoulder surgery last Thursday) were injured last week, Bielema said addressing media for the first time since Aug. 11.

None will play in the Aug. 31 season-opener against Lousiana-Lafayette at Reynolds Razorback Stadium, and Wilson won't play at all in 2013.

Wilson lettered in 2012 as a junior college transfer and has been considered one of three first-team receivers with fellow seniors Julian Horton and Javontee Herndon. Wilson will redshirt.

"Demetrius has a redshirt year opportunity in front of him, and we're truly blessed we'll be able to get him back another year," Bielema said. "He actually will have surgery Wednesday."

Another letterman receiver from 2012, sophomore Mekale McKay, transferred to the University of Cincinnati before the August preseason began, but Bielema praises true freshman receiver Drew Morgan of Greenwood as ready to help immediately and cited the speed of recently academically certified freshman receiver Melvinson Hartfield. Veteran junior walk-on quarterback Brian Buehner has moved to receiver this week and adapted well, Bielema said.

Freshman Austin Allen of Fayetteville, the brother of third-year sophomore starting quarterback Brandon Allen, "would be the third quarterback if we played tomorrow," Bielema said Saturday behind Brandon Allen and junior college transfer backup AJ Derby.

Peters, a starter last season whose stock fell with injuries during the spring, had rebounded to second-team middle linebacker behind senior Austin Jones before he broke his arm. The arm's rate of healing lwill determine whether he will play or redshirt to preserve his sophomore eligibility for 2014.

"He'll be out anywhere from six to eight weeks," Bielema said. "Hopefully try to get him back for the start of SEC play (Sept. 28 against Texas A&M in Fayetteville). I know he's got a redshirt available, but we'll kind of talk through that as it goes. The doctor did the surgery yesterday and everything was on a positive going forward."

Junior Daunte Carr, who closed spring drills first team, and Robert Atiga, a junior college transfer redshirted last season, compete to back up Jones at middle linebacker. However, Brooks Ellis, the freshman from Fayetteville, and Martrell Spaight, the junior college transfer, are backup outside linebackers and could figure in the middle, too.

"Brooks Ellis and Martrell Spaight are two phenomenal first-year players who are going to play a lot of football for us," Bielema said. "Spaight, we are going to put in a green jersey just because he keeps hurting everybody. They have been calling it a little term that you have been "Spaighted" when he hits you. And Brooks Ellis is as gifted a linebacker as I have been around. He can really run and is going to have a bright future here."

Tate, the fifth-year senior from Harrison, underwent shoulder surgery following the 2012 season and again on Thursday, but it's totally unrelated to his previous injury, Bielema said Saturday night.

"It's a completely different, fixable injury and he will come back 100 percent healthy," Bielema said. "They went in there and put in a little plate and he should be back at a maximum of six weeks. There's a chance to get him back even before the start of SEC play."

Tate is the most experienced of an Arkansas tight end rotation that returns sophomore lettermen Mitch Loewen (currently listed first-team), Alex Voelzke, five-star freshman Hunter Henry of Pulaski Academy and redshirt freshman Jeremy Sprinkle of White Hall, who was sidelined last autumn by a broken wrist.

Regarding Saturday night's closed scrimmage, Bielema praised Brandon Allen and kicker Zach Hocker and lauded true freshman backup offensive tackles Denver Kirkland and Dan Skipper's part in a first-unit scoring drive after starting tackles Grady Ollison and David Hurd were yanked for jumping offsides.

"Those guys have given us a lot of depth and they are pushing Ollison and Hurd," Bielema said.




"