Hogs: RB Williams' Hog career likely over; more notes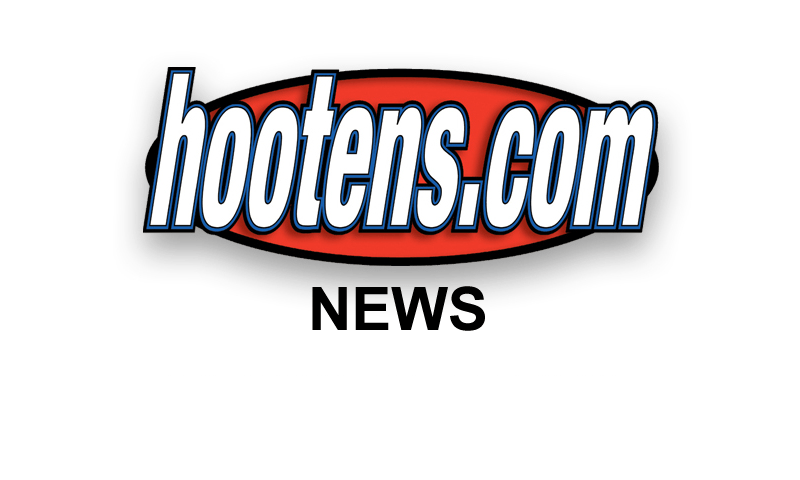 | | |
| --- | --- |
| | |
| | Sr RB J. WILLIAMS |
FAYETTEVILLE - If the Razorbacks' conclude their season in a bowl game, maybe senior running back Jonathan Williams plays for them again.
Otherwise, Arkansas coach Bret Bielema says the injury to Williams' left foot in last Saturday's scrimmage that requires surgery sidelines him for the 2015 season.
Though Williams has a redshirt year option for 2016 if he doesn't play, Bielema said the senior from Allen, Texas, likely will turn professional which "he was on the verge of" last January.
Bielema declined Monday to discuss specifics of Williams' injury, announced Sunday by the UA as requiring surgery. He did say Monday that "it will require a screw be put in it."
Bielema said he and Williams "shed a few tears together" Sunday but that the outlook for Williams' NFL future remains bright. He said Williams was in the weight room 6 a.m. Monday doing an upper body workout.
"That shows you how much on task he is," Bielema said. "Even if he doesn't play a down of football this year, he could show where he needs to be in the Combine and maybe in an all-star game next year. I don't think it's going to overly hurt him in the NFL, his status there because of the type of back he is."
Williams has a spotless reputation as a team leader for Bielema while rushing for 900 yards on 150 carries in 2013 and a team-leading 1,190 yards on 211 carries last year.
He broke in netting 231 yards rushing on 45 carries and 208 receiving yards on 8 catches for the 2012 Razorbacks under John L. Smith.
Bielema said he "reached out" to various NFL contacts Sunday night and Monday "and the overwhelming result was that this is an injury that is very capable of coming back 100 percent, strong, better than ever."
Thus Bielema foresees Williams not taking a UA fifth year..
"As a head coach obviously I would love to have that," Bielema said of Williams returning, "but you also have got to think what's the best for this young man. Unless he's projected something way, way, way down the line (Williams was estimated third-round material before withdrawing from the 2015 draft) I would guess that it would be in his best interests to come out."
Bielema said Williams, only needing three hours this semester to complete his degree in communications, and his family know he is extended an open UA invitation to return.
Bielema said Williams took an insurance policy through the UA upon deciding to forego last year's draft.
RUNNING BACKS REGROUP
Regarding the Razorbacks, Bielema said, "If there's one team in college football that could take a hit at the running back position, it's probably he Arkansas Razorbacks and not get fazed too much."
Junior running back Alex Collins, on the preseason Doak Walker Award and Maxwell Award watch lists as is Williams, rushed for 1,026 yards on 190 carries in 2013 and 204 carries for 1,110 yards in 2014. In Saturday's scrimmage Collins rushed 6 times for 71 yards with a 43-yard touchdowns.
Also fifth-year junior 250-pound fullback-tailback Kody Walker, already granted a sixth year for 2016 by the NCAA after missing most of two seasons with injuries, was the leading rusher, 26 carries for 174 yards, in the spring game. Freshman Rawleigh Williams III of Dallas popped a 63-yard TD among his scrimmage leading 105 yards on 15 carries on Saturday.
Bielema also mentioned third-year sophomore Denzell Evans who lettered on special teams and mopped up some games at running back.
""It's not a setback in any way, shape or form," Bielema said of how his team must respond. "It's an opportunity for others to take a step forward and I'm excited about that."
D-LINE, SECONDARY PRAISED
Regarding film review of Saturday's scrimmage, Bielema after Monday morning's closed practice reiterated his Saturday comments that defensive line excelled and amplified on the secondary's performance including the interception by first-team cornerback Jared Collins of a pass thrown by first-team quarterback Brandon Allen.
"Our DBs played pretty snug, you know those guys are very talented," Bielema said. "Our corners and safeties make great reads and reactions."
Bielema also lauded sophomore Dwayne Eugene's first scrimmage moved from backup weakside Will linebacker to backup strongside Sam linebacker.
ELLIS BACK TO MIDDLE?
Freshman Dre Greenlaw of Fayetteville scrimmaged well enough at backup Will that Bielema acknowledged down the road contemplating moving starting Will 'backer Brooks Ellis back to middle linebacker, his starting spot for 2013 and 2014.
Sophomore first-team middle 'backer Khalia Hackett has struggled, Bielema said while sophomore walk-on backup middle 'backer Josh Harris, has drawn praise.
"Khalia Hackett was a safety two years ago and now all of a sudden he's in the middle of our defense calling plays," Bielema said. "We wanted him to come along quicker. We're not going to do anything with Brooksie moving him right now, but I think that's something in the back of our minds you can always do."
"