Hogs prep for Saturday Fan Day, scrimmage w/bigger video board; Friday practice notes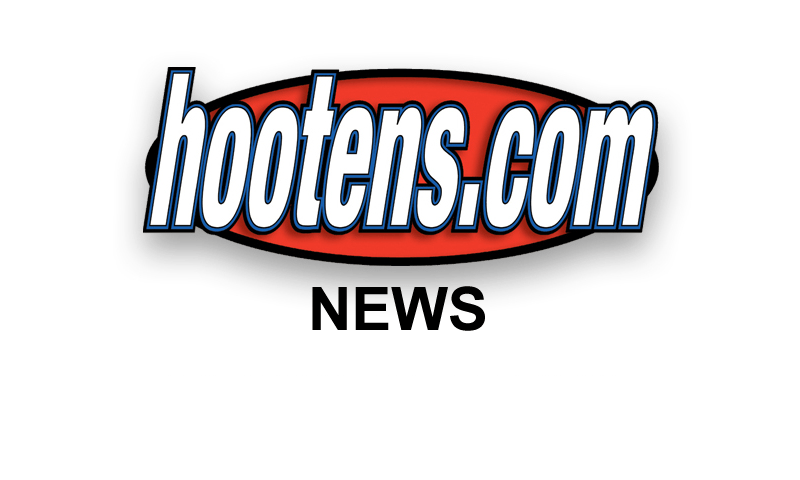 | | |
| --- | --- |
| | |
| | John L. Smith |
FAYETTEVILLE - Coach John L. Smith tuned up the Razorbacks for Saturday night's scrimmage with a 90-minute Friday afternoon workout at Razorback Stadium.
Redshirt freshman Keante Minor, out with a shoulder injury this week, practiced Friday, but senior middle linebacker Tenarius Wright did not. Wright has practiced only non-contact drills since an Aug. 6 concussion.
Senior quarterback Tyler Wilson connected on five consecutive passes during team periods. Redshirt freshman tight end Austin Voelzke made the day's best catch, just above the ground for a TD from redshirt freshman QB Brandon Allen.
The Razorback players and coaches will sign autographs and pose for photographs at Saturday's Fan Day from noon to 2 p.m. at Walton Arena. The 7 p.m. scrimmage at Razorback Stadium marks the Hogs' last open-to-the-public event until the Sept. 1 opener against Jacksonville State.
The UA's bigger video board debuts at Saturday's scrimmage, Arkansas Athletic Director Jeff Long said at Friday's annual Arkansas Razorbacks Kickoff Luncheon in Springdale. During one of the rare moments that emcee and ESPN analyst Jimmy Dykes wasn't on stage, redshirt freshman tight end Austin Voelzke stole the show.
Voelzke was asked to imitate Arkansas senior All-SEC quarterback Tyler Wilson calling the team together before practice. Voelzke proceeded to perform a good-natured rendition.
"First," Voelzke said, "I have to stand on my tip-toes like Tyler does so I can be above everybody." Then the freshman tight end evolved into the fifth-year senior adorning every quarterback award preseason watch list.
"As you know this summer I was at the Peyton Manning camp," Voelzke said while Wilson and his teammates laughed uncontrollably. "And I played a little golf (pantomiming a golf stance) with Brett Favre. We got out there and he told me we were going to be great. So we have got to do something in this practice because I have got a tee time in two hours."
By far Volezke got the day's biggest laugh, especially from Wilson.
Dykes interviewed Wilson and captains running back Knile Davis, center Travis Swanson, defensive tackle Alfred Davis and linebackers Tenarius Wright and Alonzo Highsmith. Wilson and his fellow captains and other team leaders were also part of a serious tribute paid them by Long.
Without mentioning fired Coach Bobby Petrino by name, Long talked of the "adversity last spring" and how the players responded by bonding together from the April 10 firing through the end of spring practice and continued bonding after Coach John L. Smith was hired.
"I want to tell you I could not be more proud how these young men who have stood up to adversity and looked to each other and come together as a team," Long said. "I am extremely excited how they represented the University of Arkansas. I think a sign of that is not one of these current team members left our program because there was a coaching change."
Ditto for assistant coaches Paul Petrino, Tim Horton, Chris Klenakis and Kris Cinkovich and defense coaches Paul Haynes, Bobby Allen, Taver Johnson, Kevin Peoples and Steve Caldwell.
All but Johnson had worked with Smith, Arkansas' special teams coordinator from 2009-2002, either at Arkansas or under him when Smith head coached Idaho, Weber State, Louisville and Michigan State.
Of Smith, who's gregarious personality contrasts to his predecessor, Long said, "We have an approachable coach who likes to laugh and have fun but behind that is a man who has an intense commitment to the goal of this football team. I could not be more proud of how John L. Smith is leading this program."
Smith assured Friday's audience it's not all fun and games.
"No team in the country is going to work harder than our football team," said Smith, 63, but with the energy exceeding most half his age. "We try to live by the word 'grind.'"
It's a daily grind with a soaring objective to win the SEC West despite the presence of reigning SEC champion LSU and national champ Alabama.
"Our expectations are to win the West and the rest," Smith said. "I tried to explain to our guys, that window of opportunity of life only comes around every once in awhile. And when it does come around, you had better be ready to jump through. And don't hold back."
"