3,500 fans watch home-grown Hogs Marshall, Liddell & Beanum shine in scrimmage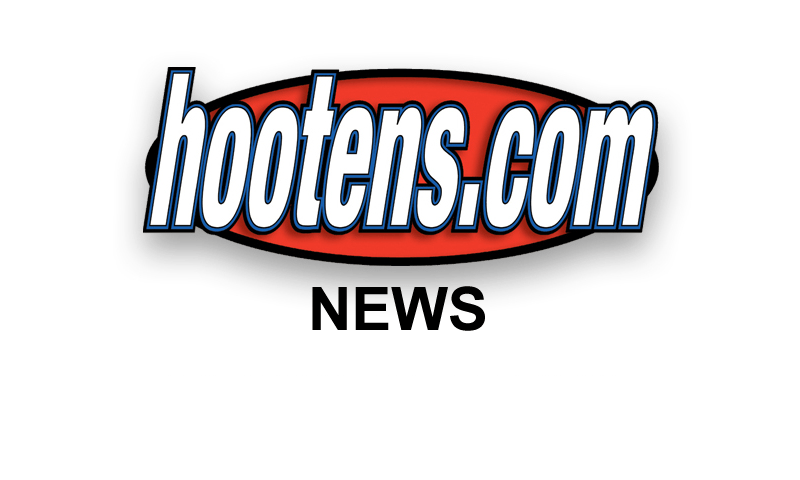 | | |
| --- | --- |
| | |
| | QB BRANDON ALLEN |
FAYETTEVILLE - On his 20th birthday Saturday, Arkansas sophomore running back Korliss Marshall (Osceola) took the cake and first-team time away from backup quarterback Austin Allen (Fayetteville) during a scrimmage in front of 3,500 fans at Reynolds Razorback Stadium.

Marshall's electrifying 54-yard touchdown dash untouched off right tackle induced Coach Bret Bielema to end the scrimmage with the fans and first-team offense excited and the second-team defense in shock.

"I was kind of hoping to get Austin a few more reps there with the ones at the end but Korliss broke away," Bielema said. "I was in the huddle and Korliss is yelling, 'Let's run this thing all the way down the field.' I think he meant four or five plays. I don't think he meant out of the gate. But that's what he can do. He's a very explosive player."

Marshall netted 102 yards and two TDs on eight carries and caught a 4-yard TD from starting QB Brandon Allen (19 of 28 for 218 yards and three TDs).

"It was Korliss' birthday, and the sky is the limit for that kid," Bielema said. "I hope he understands how special he is because he really has been given some things that are not normal in this world."

Junior running Jonathan Williams rested a strained hamstring. Middle linebacker Brooks Ellis (kneecap), cornerback Tevin Mitchel (hamstring) offensive guard Denver Kirkland (lingering headache since a late-week collision), defensive end Deatrich Wise (knee), tight end AJ Derby (knee), safety Sleepy McKinney, and fullback Kody Walker did not scrimmage because they are "banged up," Bielema said. Marshall and sophomore Alex Collins, 14 pounds heftier at 218 than last year, carried the running game Saturday against the second-team defense.

Collins netted 63 yards and a TD on nine carries. He convincingly ran "downhill" with increased power that he says comes after a full year working the program of strength coach Ben Herbert.

"Now that he's been in Coach Herb's weight room, he understands the dynamic that he can add," Bielema said of Collins adding power to the moves that made him the 2013 SEC Freshman of the Year.

The scrimmage, pitting first offense vs. second defense and vice-versa, began in first-down situational fashion. On play five, Brandon Allen (Fayetteville) hit a 53-yard TD pass to tight end Jeremy Sprinkle (White Hall), beating safety De'Andre Coley. Sprinkle finished as the leading receiver with three catches for 91 yards. Brandon Allen connected on an 11-yard TD toss to wideout Cody Hollister.

"I thought B.A., except for maybe one throw down in the red zone and maybe one throw over the middle during a third and medium situation, was pretty effective," Bielema said of Brandon Allen. "I thought all three of our quarterbacks (including backup redshirt freshman Austin Allen and true freshman Rafe Peavy) took a step forward."

Austin Allen completed 10 of 21 for 86 yards. Peavey (five of nine for 53 yards) mostly quarterbacked third team vs third team, but he gashed the first-team defense with a 23-yard TD passed to freshman receiver Jojo Robinson, who juked first-team safety Rohan Gaines.

The offense committed no turnovers, but freshman safety Josh Liddell (Pine Bluff Dollarway) nearly picked off Austin Allen twice, one which he easily would have returned for a TD had he hung on to it. Liddell was credited with two pass breakups and three tackles. Though not making the interceptions, Liddell impressed Bielema with his instincts, getting in the right spot at the right time.

"I think the fact he was a high school quarterback helps anybody," Bielema said. "He's able to understand the game."

Sharing first-team time with first-teamer Wise out, redshirt freshman defensive end Tevin Beanum (Forrest City) tied senior first-team safety Alan Turner (Junction City) with a scrimmage-high five tackles. Beanum registered two sacks for minus-13 yards.

"Tevin is exciting, very intelligent with a 30-plus ACT," Bielema said. "He is the glowing example of what a redshirt year can do in our program. Here's a kid who came in at maybe 215. And now he's a 250-pound SEC-type-looking redshirt freshman I think is going to give us a valuable role. He could be a very, very significant player here over the next three or four years."




"