Hogs: TE Tate could return by SEC play; O tries to sharpen details in Saturday scrimmage, D needs a turnover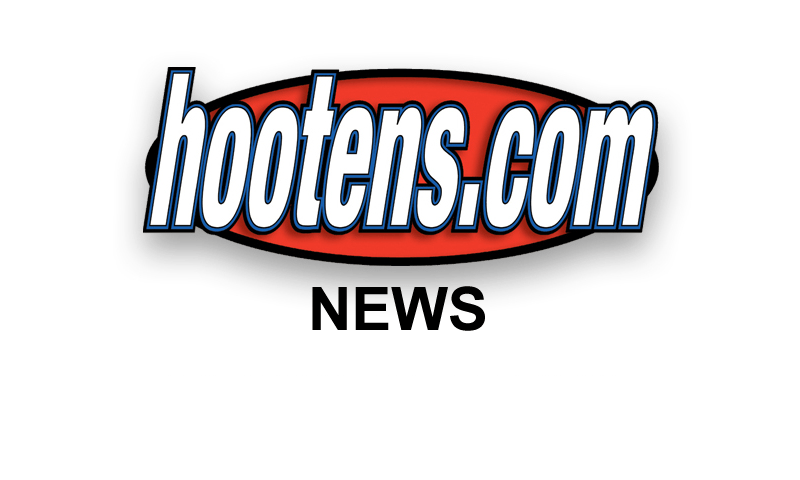 | | |
| --- | --- |
| | |
| | TE Austin Tate |
FAYETTEVILLE - A Friday night tweet by sympathetic Auburn assistant coach Tim Horton announced that Arkansas fifth-year senior tight end Austin Tate injured a shoulder during practice and had surgery.
Horton, a former Razorback letterman 1986-89 and running backs coach who recruited Tate out of Harrison, tweeted: "Thoughts and prayers are with @atater87 and family who is on the road to recovery from shoulder surgery. 1st class young man!!" Regarding Senior Tight End Austin Tate."
Arkansas redshirt freshman tight end Jeremy Sprinkle of White Hall, one of the players made available to media after Friday night's practice, confirmed that Tate has been injured and cannot practice.
It is believed that Tate broke his collarbone. Hootens.com has learned Tate could return before Arkansas opens conference play Sept. 28 against Texas A&M.
"It was a great loss," Sprinkle said.
Tate is the only 2013 tight end with three letters and the experience of playing all 12 games last season including eight starts and catching 14 passes for 111 yards. He was considered Arkansas' best blocking tight end last season.
TIGHT END DEPTH
The Hogs still have plenty of tight ends with Mitchell Loewen, who has been listed first-team since last spring, and Alex Voelzke. Both lettered last season as freshman reserve tight ends. Heralded 5-star freshman signee Hunter Henry of Pulaski Academy has lived up to that ranking in August camp.
"We are all just rotating normally and just trying to flow through practice," Sprinkle said. "We have good depth and the coaches use us to the best of our abilities."
KICKING GAME
Zach Hocker, Arkansas' senior kicker/punter, enjoyed a spectacular scrimmage last Saturday that included a 57-yard field goal and 65-yard punt.
"That scrimmage was a real indicator and he has been performing like that every day in practice," Charlie Partridge, the defensive line coach doubling as kicking coach said after Friday night's practice. "He has done well on his field goals and his kickoffs that weren't in the scrimmage last week have been on the same level and he has been punting every day like you guys saw in the scrimmage so we have been excited about his progress."
So excited that he's taking great pains not to overtrain his kicker, a leg for all kicking and punting at Russellville High but punting for the first time at Arkansas in his senior year.
"We are giving him Wednesdays and Fridays off and I have got to consider if he ends up doing all three of for us full time of even giving him more time off," Partridge said. "Because he is in a good place right now. No point giving him a ton of reps just for the sake of grinding. We have to make sure he is in good health going into the first game."
Hocker certainly feels in a groove.
"So far so good. I am kicking the ball really well during camp. Punting is going fairly well. Kickoffs are still strong so hopefully we can do something in the fall and compete at all three."
Junior 2-year letterman snapper Alan D'Appollonio snaps for Hocker's punt and place-kicks.
Redshirt freshman walk-on Matt Emrich of El Dorado, formerly himself a deep snapper, has held for Hocker's place-kicks ever since new Coach Bret Bielema allowed Hocker to pick his own holder last spring.
"The first thing Coach Bielema said to me was, 'I want your holder to be somebody within your specialist unit," Hocker said after Friday night's practice. "Matt started doing it and I saw he had good potential at it and started working with him day in and day out and sure enough he is the starting holder. He has done an excellent job Holding is not as easy as people think. You have to work at it. It's all about consistency and Matt has a natural gift at it without having any coaching at it. He just got a lot of things right."
SCRIMMAGE SATURDAY
Arkansas head coach Bret Bielema has scheduled a closed scrimmage Saturday night at Reynolds Razorback Stadium where his offense seeks to sharpen the execution of a week ago, while the defense tries to force a turnover.
| | |
| --- | --- |
| | |
| | O-line coach Sam Pittman |
L
ast Saturday against the first-team defense, third-year sophomore quarterback Brandon Allen completed 16 of 17 passes for 204 yards without a turnover. Second-team quarterback AJ Derby completed nine of 19 against the second-team defense as the No. 2 offense played turnover-free.
While the offense can always improve on yards and efficiency, those turnover-free totals can't be outdone.
So when asked what he wanted from tonight's scrimmage, offensive coordinator Jim Chaney said, "In a lot of ways, just continue to do what they did and build on it. They played with a great attitude and a good effort and a lot of toughness last Saturday."
Of course, there are things he wants improved.
"I think the nuances of the offense are what I am looking for," Chaney said. "The targets in the run game; I hope we hit our targets when we are run-blocking. The depth on the routes. All the details - fine tune the details. And ultimately we would like to continue to look for that ball security and the effort and the intangibles."
It's pretty simple what Chaney wants out of QBs Brandon Allen, Derby, veteran walk-on Brian Buehner, true freshmen Austin Allen (Brandon's brother out of Fayetteville) and Damon "Duwop" Mitchell.
"Ball security," Chaney said. "Make big plays when they are there. Make great decisions and throw the ball accurately. Everybody makes a lot out of the quarterback position but ultimately they have one job. The one job is to get the ball to the playmakers. That's it. As long as they can do that effectively, we will be fine. Brandon is backing up a pretty good day on Saturday with some good practices thus far."
Defensive coordinator Chris Ash, cornerbacks coach Taver Johnson and several players have told media that the defense needs to take away some takeaways from this scrimmage.
"Obviously the offense did a great job not turning it over, but we definitely want takeaways," Johnson said. "That's always an emphasis."
Senior middle linebacker Austin Jones says the defense pounces on non-fumbles like they are fumbles just to improve on recovering the real thing. "Every time the ball is on the ground, if it's an incomplete pass or a fumble, we are scooping and scoring like it's a fumble," Jones said.
Senior preseason All-SEC center Travis Swanson should log his first 2013 scrimmage. He's practiced all week after missing last Saturday's scrimmage with a strained groin muscle.
Luke Charpentier has elevated to the first unit. Reserve guard Cordale Boyd, who worked second unit center because of Charpentier's battlefield promotion, impressed line coach Sam Pittman by snapping with no faulty QB exchanges.
"Luke came in there and I told him, 'You are the captain of this thing now. Run it," Pittman said. "Certainly I told the other guys to rally around him and they did and he did a nice job. And Boyd, I thought he did a nice job. He had never done it (center) before but he's been doing it this week and I think that's probably his future here."
Junior college transfer Tiquention Coleman will continue working at first-team strong safety while incumbent sophomore starer Rohan Gaines continues rehabbing from his injury.
"