Hogs own rare DT depth; enjoy short Thurs.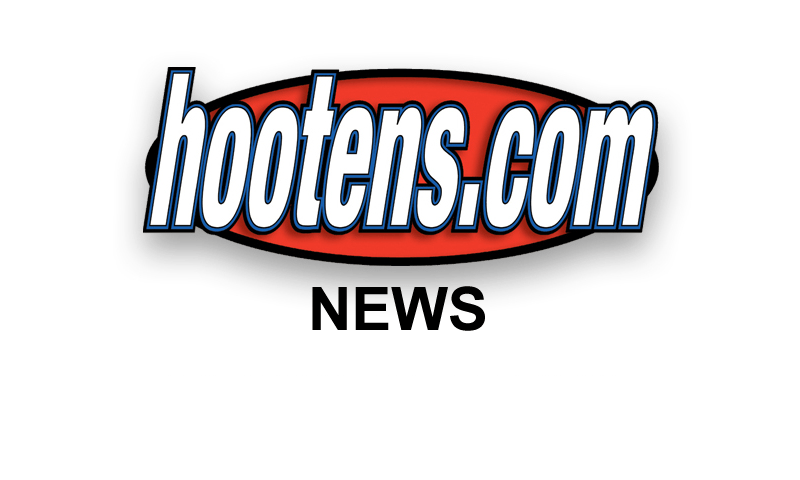 FAYETTEVILLE - The Razorbacks ought to have refreshed legs for their 7 p.m. scrimmage Saturday at Reynolds Razorback Stadium.

Arkansas' two-a-days sessions, and there were only three of those, ended Wednesday.

Thursday morning's lone practice at the stadium lasted just two hours, 30 minutes shorter than the preseason norm. The 11-on-11 practice sessions were minimized. Coaches even elminated the long session that normally leads into special teams work at the end of practices.

Senior All-SEC quarterback Tyler Wilson (Greenwood) threw well, again, including touchdowns to receivers Cobi Hamilton (Texarkana, Texas) and Javontee Herndon.
Senior linebacker Terrell Williams (Tulsa, Okla.) made a nice pass breakup. Williams still runs first-team with freshman Otha Peters at inside linebacker while senior starters Tenarius Wright (Memphis) and Alonzo Highsmith (Missouri City, Texas) recover from early preseason injuries.
Wright was not at Thursday's practice while Highsmith did some work in pass skeleton.
Austin Voelzke (Longview, Texas) an unheralded redshirt freshman walk-on tight end has impressed. His blocking and pass catching have him getting plenty of work behind senior Chris Gragg, (Warren) and junior Austin Tate (Harrison). Gragg, a superb receiver, chases the Mackey Award this fall. Tate (6-6, 253) is the biggest and best blocker among tight ends.

S ROSS RASNER


NOT A STAR
Apparently senior Ross Rasner (Waco, Texas) isn't the "Star" he was meant to be.

Rasner entered drills expected to play some safety but more at "Star." It's the hybrid outside linebacker-safety position in new defensive coordinator Paul Haynes' scheme.
Former defensive coordinator Willy Robinson called "Star" the "Jack" position. It featured Rasner as the often used backup to graduated 4-year letterman Jerico Nelson.
However incumbent starting safety Eric Bennett (hamstring) has only practiced twice extensively since Aug. 2. Rasner has worked along with redshirt freshman Rohan Gaines and sophomore Alan Turner (Junction City) at safety.
Meanwhile junior Jarrett Lake, a former inside linebacker, has been starring at Star.
"We have guys like Jarrett Lake stepping up and he is really running the position," Rasner said after Thursday's practice. "It (safety) is the same thing I have been doing and I feel a lot more comfortable doing it now. We have got to get Eric back. Once we get Eric back everything will be in stone."
RARE DT LUXURY

Coach Kevin Peoples liked the depth at defensive tackle going into the preseason. Seniors Alfred Davis and D.D. Jones, Lavunce Askew (Camden Fairview) and Jared Green (Little Rock Central) and juniors Byran Jones (Junction City) and Robert Thomas have not disappoointed.
"I am afforded the luxury of depth," Peoples said after Thursday's practice. "Any time you have depth you have competition and you have guys pushing each other. You can't have a bad day or that depth chart is going to change. We have changed the depth chart around and back and forth so each day we come out there whether it's the number of reps you get or whether it's with the ones, twos or threes, that thing changes and guys notice that and that they have to come out and compete."
Peoples feels comfortable with all his defensive tackles for any situation but certainly has platooning plans.
"There is not much dropoff," Peoples said. "But at the same time each guy is a little bit better at different situations and we will match those guys up for different situations."
First-team cornerback Tevin Mitchel seemed healthy Thursday. Mitchel was briefly sidelined by a recent leg injury that allowed redshirt freshman Davyon "Sleepy" McKinney (Forrest City) to work first team.

"Going with the ones has been tremendous," McKinney said. "Going from threes to twos, and now I've been with the ones some. I'm getting great reps. It's been a great experience learning how fast the offense works from the second-team to the first-team. ... It's a different speed."

FAN DAY, SRIMMAGE SATURDAY
The annual Kickoff Luncheon is Friday at the Springdale Holiday Inn before the Hogs practice at 4 p.m.
Saturday's Fan Day runs noon to 2 p.m. at Walton Arena. Head coach John L. Smith and players sign autographs and pose for photos before a 7 p.m. scrimmage.
The Razorbacks start classes Monday while continuing daily drills before launching game-week preparations. The Hogs play host to Jacksonville State on Sept. 1.

"