Hogs scrimmage: Allen bros throw INTs; WR Hatcher sits with shoulder injury and RB J. Will limps off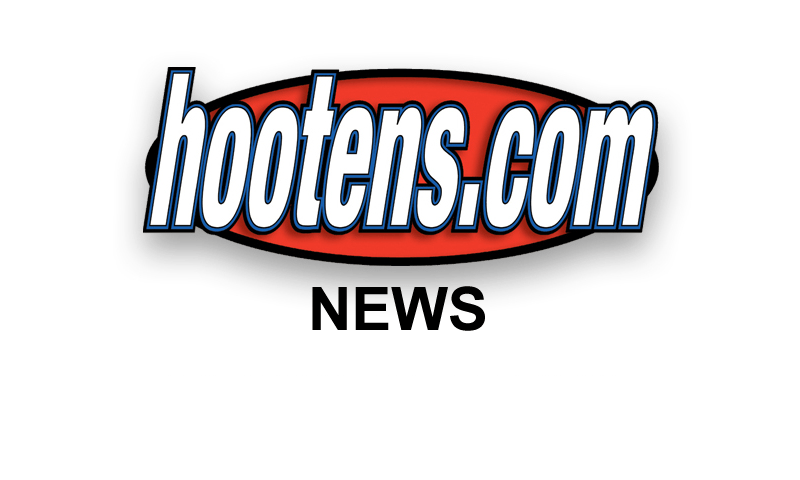 FAYETTEVILLE - Razorback Foundation members taking their privileged inclusion in Saturday's preseason scrimmage were not privileged with a midseason form performance.
Fifth-year senior starting quarterback Brandon Allen, subject of all praise from his MVP performance in the Advocare Texas Bowl triumph over Texas, through spring ball and the first eight practice days of the August preseason, completed 10 of 23 passes. Some were overthrown, some mistimed, some dropped, and one broken up and one picked off when junior first-team cornerback Jared Collins wrestled the ball away from receiver Duwop Mitchell.
NOT BRANDON'S BEST
"This wasn't Brandon's best day," Arkansas Coach Bret Bielema said. "He has some really impressive days."
Bielema said the defense had something to do with that which will help Allen as the Sept. 5 season-opener against Texas El-Paso nears. It seemed to trigger a positive response in the second half Saturday.
"Some guys are playing strong up front (defensively) which I think affected us early on," Bielema said. "Some guys were in B.A.'s lap early, causing a little bit of pressure. Pressure in his face today was probably good for us in the long run, especially how he played in the second half."
A questioner implied if Bielema might think more about having third-year sophomore backup Austin Allen being a No. 2 rated closer to his brother.
Austin Allen completed 11 of 15 for 144 yards with a 37-yard touchdown to JoJo Robinson but also threw an interception returned for a 41-yard touchdown by backup freshman cornerback Ryan Pulley.
"B.A. is our guy," Bielema said. ""Austin's improved, but he's the one that threw to Pulley if I am not mistaken."
Bielema complimented redshirt freshman quarterback Rafe Peavey, 6 of 7 for 26 yards quarterbacking the second and third offense against the second and third defenses.
NO HATCHER BUT LARGE CAST
Brandon Allen's favorite wideout, senior Keon Hatcher, the team's leading returning receiver, didn't scrimmage because of a shoulder injury from which he should return in Monday's practice.
So the Allen brothers threw to a large and ever changing cast of receivers that Bielema said must be narrowed on the varsity level starting next week.
"We'll settle in on probably our top five or six wide receivers and those guys will work exclusively with our ones and get a lot of feel for our routes and where the ball needs to be delivered," Bielema said.
Obviously Hatcher, speedy JC transfer and Camden native Dominique Reed ("I think No. 87 is a very good player," Bielema said) after Reed caught 3 for 42 yards plus a not counting but nonetheless spectacular catch barely out of bounds, Jared Cornelius, 4 for 70 including a 43-yarder from Brandon Allen, Jojo Robinson and junior Drew Morgan are among them.
MORGAN'S MOVE
Morgan of Greenwood logged 4 catches for 56 yards Saturday and had made a spectacular catch at one of the earlier in the week closed practices, Bielema said. He said Morgan has "responded since I lit him up" for being too nonchalant during a practice in Bielema's opinion.
"He made a couple great plays today," Bielema said. "He made big time catch over the shoulder probably a 50-yard pass play probably two days ago in camp that was just amazing. I like that he's kind of shut up and has gone back to doing things the way I saw him doing in high school."
J. WILL INJURED
As for the running game, tailback Jonathan Williams, withheld from contact last spring after declining a chance to turn pro early and return for his senior year, got reintroduced to hard knocks with 11 carries for 69 yards but limped off his last play.
"J. Will, I don't exactly know what happened there at the end but he had a tender ankle," Bielema said. "We obviously know he can play a lot of good football."
OTHERS ACCELERATE
Obviously so can fellow 1,000-yards rusher Alex Collins. The junior carried 6 times for 71 yards, one a 43-yard touchdown run right through the gut of the first defense.
" Alex is more than capable," Bielema said. "He made a nice cut there at the end and probably has had his most productive camp by far. He's leaner, he's quicker, he's faster."
And not alone even with Williams ailing.
Big junior fullback-tailback Kody Walker had a touchdown among his 6 carries for 36 yards while running against the second defense for the first offense, true freshman Rawleigh Williams led all rushers with 15 carries for 105 yard with a 63-yard touchdown.
"Rawleigh Williams, No. 22, is obviously a very special player," Bielema said. "Him and Kody Walker bring a nice change of place coming off the bench."
RAMIREZ HITS AND MISSES
Defensively, redshirt freshman strong safety Santos Ramirez registered two seismograph hits, one separating Jonathan Williams from the ball that sophomore nickel back Kevin Richardson recovered but got juked on Cornelius long run off Brandon Allen's pass and juked again on Rawleigh Williams' touchdown sprint.
BEANUM, D-LINE DO FINE
Bielema bragged on the first and second unit interior defensive lines and on starting defensive end Tevin Beanum of Forrest City, three quarterback sacks.
"I can't say enough about our D-line growth and progression and the depth," Bielema said. "I think that's going to be a highlight of hopefully some things to come."
PRECOCIOUS FRESHMEN
True freshmen Pulley at cornerback, Willie Sykes at safety, Fayetteville's Dre Greenlaw at weakside linebacker, and nose tackle Hjalte Froholdt are all practicing with the second defense and practicing well, Bielema said.
"