Hogs: heavier Collins ready to claim lost yards; no turnovers thrill OC Chaney; more notes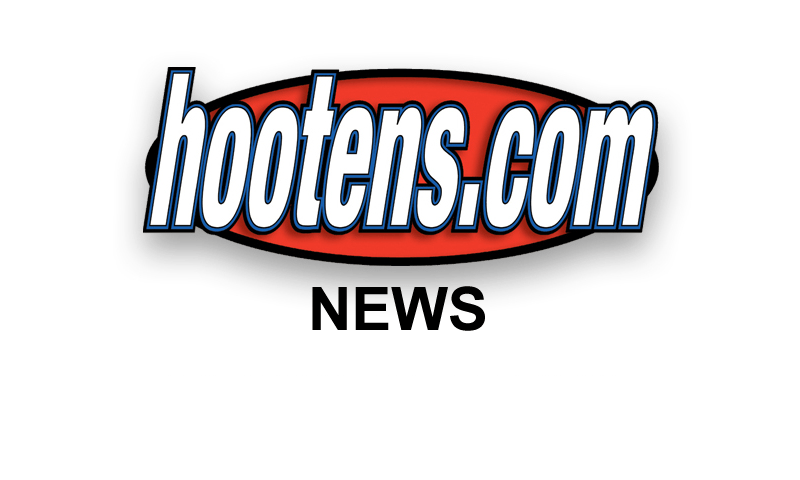 | | |
| --- | --- |
| | |
| | Soph RB ALEX COLLINS |
FAYETTEVILLE - Even as the SEC Freshman of the Year for a three-win team in the nation's strongest league, running back Alex Collins could have done better in 2013.
About 300 yards better than his 1,026 yards, said Arkansas coach Bret Bielema after Wednesday's late-night practice. Running backs coach Joel Thomas and Collins concurred after Thursday's practice.
"We did kind of a thing where he left 300 yards on the field," Bielema said of the what-ifs evident in Collins' film review.
Thomas has seen the same film.
"There's some things he felt comfortable getting to the line of scrimmage and bouncing stuff (outside) when the scheme might have been directed more downhill," Thomas said. "That's been a point of emphasis in this camp."
The 5-11 sophomore from Fort Lauderdale, Fla., has bulked up from last year's 204 pounds to 218. He's less prone to bounce outside and more apt have tacklers bouncing off him while running inside. Collins says he has done so without sacrificing speed and his best asset of shifty, precision cuts.
"I feel heavy going downhill hitting those holes," Collins said after Thursday's practice in pads. "I feel like I'm breaking through a lot more arm tackles. It feels good to be a little bit heavier and still be able to move it. I didn't slow down a bit."
Does he ponder the 300 lost yards that Bielema and Thomas cited?
"I do." Collins said. "Ultimately, I want to get everything I missed out on. That's part of me going back, watching film and trying to make up for the mistakes I made."
What mistakes?
"Not just reading that one key and hitting it, but I want to try to take a look at everything," Collins said. "Take a full scan of the field and take the best opportunity possible. It's a few plays where instead of looking inside I saw the outside wide open and instead of going straight downhill and getting those easy four yards I went outside and got the hard four yards."
Collins' 2014 mentality: "Instead of just taking that first bite on whatever I see, see what else is out there before I go to that."
Collins and sophomore Korliss Marshall, the fastest of Arkansas' three-headed running back monster, have logged extended reps this week while the trio's biggest back, junior Jonathan Williams (6-0, 225), recovers from a hamstring injury during last Saturday's scrimmage.
INJURY UPDATE
Williams is among several Razorbacks either injured during the scrimmage or early this week whose status is in doubt for Saturday's 2:25 p.m. open-to-the-public scrimmage at Reynolds Razorback Stadium. They should be practicing early next week if not Saturday, Bielema said Thursday.
Preseason two-a-days conclude with Friday morning and evening practices.
First-team sophomore defensive end Deatrich Wise's sprained knee may have his availability touch and go even the week of the season-opener Aug. 30 against reigning SEC champion Auburn, Bielema said Thursday.
Third-year sophomore JaMichael Winston and redshirt freshman and Forrest City native Tevin Beanum have been dividing first-team time on the flank opposite senior All-SEC defensive end Trey Flowers. Veteran two-year letterman Brandon Lewis remains idled by knee problems.
NO TURNOVERS
Offensive coordinator Jim Chaney reveled that Thursday's lone practice was conducted without a turnover. He lauded the throwing and catching combo of junior quarterback Brandon Allen and junior receiver Keon Hatcher during Wednesday night's practice, especially the two-minute drill, and again Thursday.
SCUFFLE AFTERMATH
Sophomore receiver Drew Morgan and senior cornerback Carroll Washington, among the most bragged upon by Bielema through August drills, found themselves doing an involuntary post-practice workout Wednesday night after trading swings during a dustup during the two-minute drill.
Morgan said the two voluntarily reconciled even before their involuntary post-practice session.
"You know you just go out there and start bumping heads and it happens," Morgan said. "I apologized for it, but it's football. After practice I said, 'Are we good?' And he said, 'Yeah, man, we're good'. We're teammates."
Customarily, sophomore offensive tackle Dan Skipper bears the Razorback rep as the hottest head prone to brief altercations during practice.
"Skipper actually came up to me afterwards and said, 'Hey man, good job!" Morgan said laughing. "I was like, 'Man, I wasn't even trying to fight.' We are just offense vs. defense trying to compete."
An unsolved mystery since 2013 when senior Kiero Small graduated to the Super Bowl champion Seattle Seahawks, the fullback slot remains up for grabs.
"Who that position is remains to be seen," Chaney said, though he did cite senior Pat Arinze after Thursday practice.
Redshirt freshman fullback Chris Jones of De Queen joined the 105-man roster since the decision by linebacker Otha Peters to transfer hours after he was tried Monday at fullback.
"