Hog D makes more plays Tuesday; H. Nutt back in football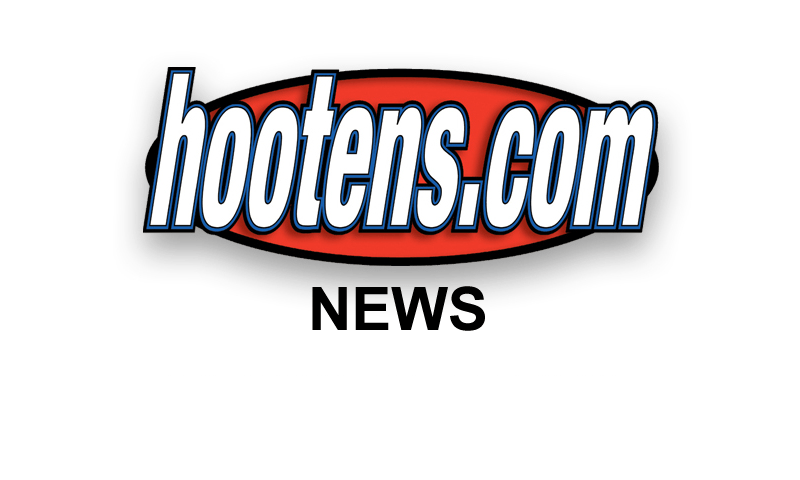 DE CHRIS SMITH
FAYETTEVILLE - Just like Arkansas senior tackle D.D. Jones set the defensive tone for last Saturday's scrimmage by swatting down All-SEC senior quarterback Tyler Wilson's first pass, junior defensive end Chris Smith tallied one for the Razorbacks defense in Tuesday morning's team session deflecting then picking off the Wilson pass he deflected.
"That's a good thing," Arkansas defensive coordinator Paul Haynes said after Tuesday's lone workout with the final two-a-days of preseason looming Wednesday morning and afternoon.
"Again, I think we are coming along. We are starting to get the attitude we need but nowhere near - this is the SEC West. We have got to make sure we are going this way and not level off. The last couple of days we've challenged these guys to make sure they go up and continue to do that."
While encouraged some by Saturday scrimmage against the high-powered offense, Haynes noted the offense scored more than the defense can afford to yield.
"We gave up 35 points," Haynes said. "And they had a couple of big plays - way too many big plays - and we had too many missed assignments."
While vying to be one of the two first-team safeties, redshirt freshman Rohan Gaines and third-year sophomore Alan Turner (Junction City) both say it's been comforting to have senior 3-year letterman Ross Rasner back with them at safety.
Rasner was set more to play the outside linebacker position that Haynes calls "Star."
However with junior incumbent starting safety Eric Bennett still sidelined by the hamstring injury benching him since he reinjured it Aug. 6, Haynes has switched personnel emphasis.
"With Eric being out we are kind of changing that rotation and leaving Ross at safety more and putting junior Jarrett Lake in there at that Star position," Haynes said.
Lake stood out with an athletic pass breakup Tuesday morning.
Lake has earned most of his two letters from playing special teams rather than a too small inside linebacker but has capitalized on his speed on the outside, Haynes said.
Lake (602, 223) said the move out sidehas been both worth the wait and worth the weight he no longer has to gain as they tried to beef up his frame to play inside.
"These past couple years I've struggled gaining weight," Lake said Tuesday. "So once they said they'd put me on the edge to just sit out there and make plays, I was like, 'let's go.' I'm glad to just be able to get out there and play."
As for the other safeties, Haynes said, "Rohan Gaines is flashing and getting better. Alan Turner is another kid that is getting better for us. Those two are kind of separating themselves a little bit. Then you have got Jerry (Mitchell), who has got to continue to get better."
Though not running his customary first-team, senior middle linebacker Tenarius "Tank" Wright (concussion effects since Aug. 6) picked up from his limited duties return Monday to participate in some full team work and pass skel Tuesday.
First-team senior inside linebacker Alonzo Highsmith and Bennett, both dressed out Tuesday, but both basically have been hamstrung from meaningful work since pulling hamstrings the first week of preseason drills.
"We are making sure we are safe with them and cautious with them," Haynes said. "We want to make sure we get them back 100 percent, not with something that is going to be nagging. Let those guys get mental reps and be healed before we get them out there so it's not something that goes on all year."
Wilson bounced back from his Tuesday interception to connect on big plays with senior receiver Cobi Hamilton (Texarkana, Texas) and senior tight end Chris Gragg (Warren).
Second-team redshirt freshman QB Brandon Allen (Fayetteville), provided scant protection against the second-team defensive line in Saturday's scrimmage, capitalized on Tuesday's longer protection time to connect on a beautiful bomb to Hamilton.
NUTT TO CBS
Like so many former football coaches, former Arkansas Coach Houston Nutt has found football life in the broadcast booth.
Nutt, a Little Rock native and former Razorbacks quarterback (1976-77), former Razorbacks assistant coach (1990-92) and former Razorbacks head coach (1998-2007) with similar head coaching ups and downs from 2008-2011 at Ole Miss, will spend his next autumn Saturdays as a CBS in studio college football analyst.
Ron Zook, the former coach at Florida and Illinois, also takes up in studio analyzing residence at CBS.
FAN DAY/SCRIMMAGE
Arkansas' open to the public portion of preseason continues this week through Saturday's 7 p.m. scrimmage at Reynolds Razorback Stadium preceded by the annual Fan Day from noon to 2 p.m. at Walton Arena.
Fans will be able to get autographs from and take pictures of Coach John L.Smith and the players.
"