Tardy Hogs learn lesson; expectations rise for receivers; more notes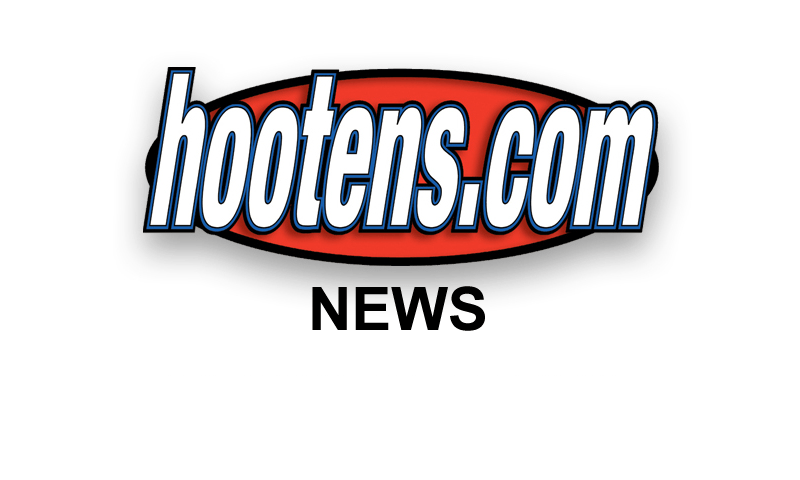 | | |
| --- | --- |
| | |
| | Jr RB ALEX COLLINS |
FAYETTEVILLE - Miami, Fla., area natives Alex Collins, Jo Jo Robinson and Cornelius Floyd learned Thursday that being on time is tardy, according to Arkansas head coach Bret Bielema.

During the first four (open-to-media) periods of Thursday's practice before the remainder was closed, junior running back Collins, redshirt freshman receiver Robinson and sophomore cornerback Floyd carried a foam mattress over their heads while following strength coach Ben Herbert around the practice field.

Robinson, the only one of the three made media available after practice, explained.

"Today before practice, me, Alex and Cornelius Floyd just made a mistake," Robinson said. "It won't happen again. We just made a wrong decision before practice."

Oversleep for a meeting, hence the mattress?

"No, we didn't oversleep," Robinson replied. "We were supposed to come early and we came on time. So we were expected to come early like everyone else."

So on time was tardy time? "Yeah," Robinson said.

The three did get out from underneath the mattress to play some ball Thursday.

"I would say 20 minutes probably," Robinson said of toting the mattresses. "We practiced the whole practice after that."

Suspended from the team last spring by Bielema to get his off-the-field commitments and academics in order, Robinson has been praised this month.

"Everything is going good," Robinson said, citing his summer school work. "I got A's and B's in my classes this year, and I have been on time and am just trying to work hard."

It was just Wednesday that receivers coach Michael Smith said of Robinson: "I really don't think anybody can cover him right now. I really feel that way about him."

Robinson had to like that.

"I'm glad he said it, but I just take that into consideration that I have got to still work hard," Robinson said. "I've still got a lot of things personally I want to work on. I am very hard on myself. I critique myself."

Robinson craves to make up for lost time. A four-star national recruit, Robinson chafed redshirting last year after his early camp was set back by injuries.

"Last fall when I redshirted I was kind of miserable," Robinson said. "I didn't feel I needed to redshirt. But the little injuries I had, I guess they wanted me to be 100 percent."

Muscularly, the 5-11 wideout is up 12 pounds to 195 and still quick.

"My redshirt year allowed me to put on some weight and get stronger thanks to Coach Herb," Robinson said. "So I appreciate redshirting even though I didn't want to."

BETTER RECEIVERS STILL BETTER BLOCK
The August emergence of Robinson, fellow Floridan Kendrick Edwards and sophomore Duwop Mitchell, the addition of Camden speedster Dominique Reed and the continued improvement of senior leading returning receiver Keon Hatcher give senior quarterback Brandon Allen and new play-calling offensive coordinator Dan Enos options that Allen and 2014 offensive coordinator Jim Chaney didn't have this time last year.

That pleases third-year receivers coach Smith, but the coach still tells his receivers to come ready to block for running backs Jonathan Williams and Collins. He also insists that Mackey Award watch list tight end Hunter Henry and junior tight end Jeremy Sprinkle catch passes, too.

"Everybody's saying we've got to throw the ball around," Smith said. "But we've got two 1,000-yard rushers back there, our offensive line is the biggest in the country, we've got really good tight ends and there's one football."

PRACTICE OK
Hunter Henry was asked how the remainder of practice went after the media left.

"We made some plays offensively, and the defense made some plays," Henry said. "We were all flying around. There were times we were kind of sluggish and slow moving around but overall a lot of people made plays that we can build on."

The 2015 Razorbacks wage their first major preseason scrimmage Saturday at Reynolds Razorback Stadium.

"It's going to be a full go, and you are going to be able to catch the ball and make plays after the catch instead of just getting tagged off," Henry said. "So maybe we'll be breaking some tackles and hopefully scoring some touchdowns."

DUWOP'S NEW BEAT
Regarding third-year sophomore Duwop Mitchell, converted from quarterback, receivers coach Smith said Wednesday Mitchell finally looks at film of a pass and catch and critiques the catch, not the pass.

Mitchell was asked about it Thursday.

"When I saw myself coming around during the spring, I don't want to just be a receiver," Mitchell said. "I want to be the best receiver, and that's what everybody is pushing me to be."




"