Hogs: injuries mount w/DE Wise out 2 weeks plus; more notes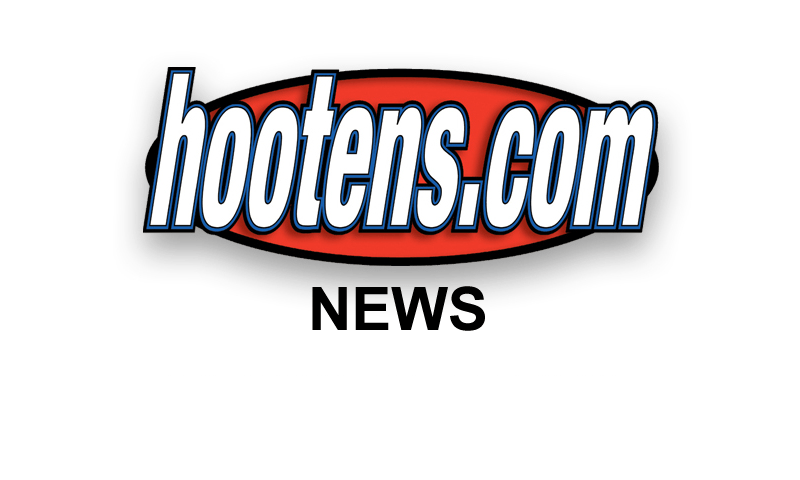 FAYETTEVILLE - Arkansas reserves like Tevin Beanum of Forrest City and Josh Liddell of Pine Bluff Dollarway were supposed to get some first-team time Wednesday, but the freshmen ended up working first-team by necessity.
| | |
| --- | --- |
| | |
| | Sr FS ALAN TURNER |
First-team defensive end Deatrich Wise has been sidelined by a "sprained knee" during this week of closed practices, Arkansas coach Bret Bielema revealed after Wednesday's night practice that was open to media. First-team senior free safety Alan Turner of Junction City is sidelined by an aggravated eye infection.

Turner's return is day to day, but Bielema said Wise's return could be as late as the Aug. 30 season-opener against reigning SEC champion Auburn.

With veteran defensive Brandon Lewis already sidelined by knee problems dating to the spring, Beanum, normally the backup to preseason All-SEC end Trey Flowers, flipped to the other side and alternated with third-year sophomore letterman JaMichael Winston. Walk-on Karl Roesler works behind Flowers.

Others sitting out Wednesday because of injuries suffered during Saturday's scrimmage or during the week included junior running back Jonathan Williams, junior backup safety Sleepy McKinney of Forrest City; junior fullback Kody Walker, freshman outside linebacker Randy Ramsey and senior tight end AJ Derby. On Wednesday night, freshman offensive tackle Brian Wallace and junior defensive tackle Grady Ollison of Malvern sprained ankles.

None of those injuries should extend absences beyond early next week, Bielema said, and some could participate in Saturday afternoon's open-to-the-public scrimmage at Reynolds Razorback Stadium.

BRIGNONI PLAYING DAYS OVER
Bielema also revealed that redshirt freshman linebacker Alex Brignoni, injured all last season and still unable to practice, has been advised to discontinue football. Brignoni retains his scholarship on medical hardship and is assisting as a student coach. Jeremy Ward, the the third-year sophomore lineman from Pottsville, has been unable to practice because of chronic back problems and will have more reevaluations, Bielema said.

PETERS GOES HOME
Bielema explained that junior middle linebacker Otha Peters, announcing his intentions to transfer Monday, has found a school closer to his Covington, La., home.

"He was a little frustrated with where he is on the depth chart," Bielema said of being behind sophomore incumbent middle linebacker Brooks Ellis with JC transfer Josh Williams and freshman Khalia Hackett also gaining ground. "I totally understand that. We offered to try him at fullback. That's something he really didn't want to do, but he did try it on Monday morning. It didn't go the way he wanted it to go. He didn't feel good about it. So he's transferring back to home."

JUST KICKING IT
Wednesday's practice had a heavy kicking game emphasis. Bielema was pleased with senior place-kicker John Henson, the walk-on just placed on scholarship as were Derby and third-year sophomore offensive guard Adam Deacon, and with freshman Cole Hedlund.

"The kickers have been a highlight," Bielema said. "I think they have been three for three or four for four about every day we've been out here. John Henson has been absolutely fantastic in the field goal department."

Henson, Hedlund and punter Sam Irwin-Hill have been doing kickoffs. Irwin-Hill punted last year while graduated four-year letterman Zach Hocker, now with the Washington Redskins, did all the place-kicking and kickoffs.

During Wednesday night's regular practice part in full pads but not full tackling, junior receiver Keon Hatcher excelled including catching a 13-yard touchdown pass from first-team quarterback Brandon Allen during a two-minute drill.

"It was really good by Hatch," Bielema said. "As a coaching staff, me in particular, challenged him and he's been off the charts since that point. I'm so excited to see that kid because he is everything you want. Leadership, off the field ... He took two of the most difficult classes this summer and pulled A's on both of them. He's got so many things that we look for."

MORGAN & WASHINGTON MIX IT UP
Two of the best players in the preseason camp, sophomore receiver Drew Morgan and senior cornerback Carroll Washington, tussled during an altercation during the two-minute drill and were both banished to the sidelines by the head coach.

"They are both good kids," Bielema said. "They are not going to get a personal foul in two-minute drill that can cost you the the game, but they are going to do it here because they think in practice it's allowed, which it isn't. I don't mind getting after it but don't take away from what we are trying to do."

The Razorbacks practice once Thursday afternoon, and wage their final two-a-day drills Friday with the scrimmage Saturday afternoon at Reynolds Razorback Stadium. Fan Day is set for Sunday at Walton Arena, and practices are once daily with Monday's start of UA fall semester classes.




"