Petrino defends Hog offense, admits lack of line depth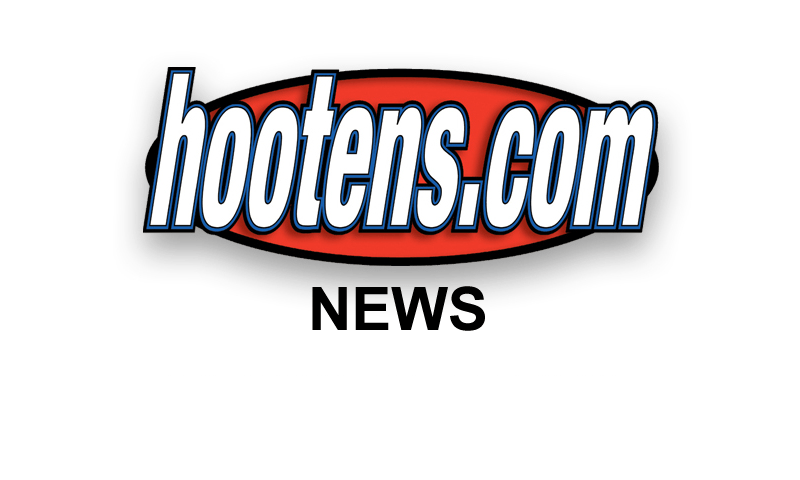 FAYETTEVILLE - According to Paul Petrino, reports of Arkansas' offensive demise are greatly exaggerated.
Arkansas' offensive coordinator didn't claim the offense had a great Saturday scrimmage. But he did say the first offense against the first defense got harsher than justified reviews. He said it got lumped in with the second offense's struggles against the second defense.
"I thought the ones had 70 plays Saturday and had five touchdowns so that's 35 points and we got stopped on the one," Petrino told the media after Monday's second workout. "So that's a good day, but it's not a great day and we expect great days. If we don't have a couple of drops on third downs, then you are in the 50's (points) and that's what we expect. That's how we should play."
QB Tyler Wilson
Tyler Wilson (Greenwood) threw an uncharacteristic interception, picked off by freshman linebacker Otha Peters, and also overthrew a fourth and one in the end zone. But he did throw four TDs and was stymied on other drives by drops.
Wilson's two best senior receivers, Biletnikoff Award candidate Cobi Hamilton (Texarkana, Texas) and Mackey Award candidate Chris Gragg (Warren) both dropped passes but also caughts scores, Petrino said.
A big offensive plus came from big offensive guard Alvin Bailey, Petrino said. The junior Lombardi Award and Outland Trophy candidate looks restored after being demoted since last spring to motivate his intensity in practice and academics.

"I thought Bailey had his best day yet and that was great to see," Petrino said. "That was probably the biggest encouragement of the scrimmage."
"I have been repping with the ones the past few days and taking care of my business on and off the field so everything looks good right now," said Bailey, a fourth-year junior who has started every game the past two seasons.


It didn't look so good for the second offense vs. the second defense, Petrino admitted, adding it created unfair hardships upon redshirt freshman backup QB Brandon Allen (Fayetteville).
"Real disappointing that they didn't help out Brandon Allen," Petrino said. "The first three plays, every one of them was a drop. Drop, drop, drop. You can't do that to the second O-line. We have got to hit all those plays so that we are always in third and short and third and medium with the twos. We end up in third and long with the twos, we are going to end up being in big trouble because the two D-line is better than the two O-line."
The overall offensive assessment for the scrimmage?
"Overall, the ones were OK but not great, the twos were bad," Petrino said.
Any defensive celebration of Saturday's scrimmage was short-lived.
Linebackers coach Taver Johnson was so disgruntled by the linebackers' Monday afternoon practice that he had all of them, even ailing senior Alonzo Highsmith mostly spectating other than limited individual drills, doing up-downs after the second session's drills were done.
Senior kickoff returner-running back Dennis Johnson (Texarkana), senior cornerback Kaelon Kelleybrew, freshman running back Nate Holmes, junior college transfer receiver Demetrius Wilson, sophomore safety Kelvin Fisher and sophomore receiver Keante Minor continued auditioning Monday morning as punt-returning replacements for graduated All-American Joe Adams.
Johnson seems to be the people's choice.
" I think he's going to be really good," Petrino said. "He makes runs and the more times we get the ball in his hands it's a great thing."
Fourth-year junior running back Knile Davis, one of Johnson's running buddies along with senior running back Ronnie Wingo, bluntly asserted: ""I think that's all we have. Marquel Wade (Adams' sophomore heir apparent but dismissed from the team), we had to let him go. Joe is not here. We don't have the jet anymore. So I think Dennis Johnson is the man for the job."
Contending for receiving time, Minor experienced a setback injuring his shoulder Monday afternoon diving for a pass on the Reynolds Razorback Stadium turf.
Seniors D.D. Jones, who opened Saturday's scrimmage swatting down a pass attempt by Wilson, and Alfred Davis operated at first-team defensive tackles Monday. Junior Byran Jones (Junction City) was withheld since injuring an arm during Saturday's scrimmage.
Senior Ross Rasner, always fitting somewhere in the first-team defense whether at safety or outside linebacker, practiced Monday morning exclusively in first-team safety tandem with redshirt freshman Rohan Gaines.
Safety Eric Bennett continues to be sidelined by the hamstring he reinjured on April 6.
Junior Jarrett Lake operated at first-team outside linebacker, or the "Star" position as termed by defensive coordinator Paul Haynes.
Senior Jason Peacock, a starting offensive tackle last year but demoted after being subjected to disciplinary action last spring, split some first-team tackle time Monday morning with sophomore Brey Cook (Springdale Har-Ber).
Senior linebacker Tenarius Wright is doing more since last week's concussion but still not in full contact.
Offensively, Petrino said Monday's morning workout and the beginning of Monday afternoon's workout, both in full pads, went well but that things waned in the latter portion of the afternoon.

The Razorbacks practice once Tuesday in the morning.
"