Hogs: D linemen shed weight, add muscle; notes from Tuesday practice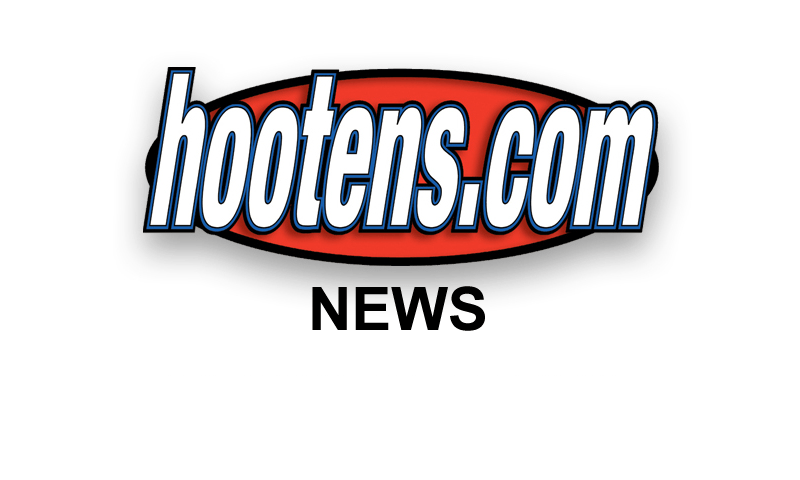 | | |
| --- | --- |
| | |
| | Sr NG DeMARCUS HODGE |
FAYETTEVILLE - Doberman, pit bull and bulldog are typical dog metaphors for aggressive defensive players.

Great Dane applies now at Arkansas, especially with freshman Hjalte Froholdt impressing as the second-team noseguard. Just a few days ago, TV cameras from his native Denmark shadowed Froholdt at practice to his teammates' amusement.

"Yeah, they have been giving me grief," Froholdt said, smiling. "Calling me the superstar from Denmark like I am a legend or something. They are just messing around."

Even as a January-enrolled freshman from a foreign country, Froholdt has fit in. He's liked by his teammates and has so impressed Coach Bret Bielema and the staff that they had him set for active duty even before spring ball was done rather than redshirting.

Senior noseguard DeMarcus Hodge, the starter Froholdt would unseat if he advances, has helped the most since Froholdt was moved from 3-technique tackle.

"Hodge and Cordale (Boyd) have helped me at nose," Froholdt said. "Hodge definitely has helped me a lot."

That's what seniors do, Hodge said, especially when it's a rookie with a truly inquiring mind.

"I can't speak enough praise about him," Hodge said. "We've gotten closer since he moved over to nose. He's always in there asking questions, asking what can he do to get better?' I'm giving him all I can to help him. I think he's very open. I know the coaches love him. I'm not a coach, obviously, but I think he's very coachable."

As an exchange student at Warren G. Harding High School in Warren, Ohio, Froholdt assumed he would learn American football on the JV.

Instead, he so excelled that Taver Johnson, an Ohio native now at Purdue but then on Bielema's staff, began recruiting him.

So did everyone else. After a mandatory post-student exchange year back home in Denmark, Froholdt (6-4, 299) was back in the States playing for IMG Academy in Bradenton, Fla., and then on to Arkansas last January.

"It's surreal," Froholdt said of his experience.

HODGE WEIGHS IN
It is quite a story in the middle, but then so is Hodge.

A Bobby Petrino era recruit redshirted in 2011, Hodge has conquered his battle of the bulge this year. Under strength coach Ben Herbert's diet advice, Hodge slimmed from 353 to 325 and for the first time exited spring drills as first-team nose tackle, held the position all summer and still holds it after Tuesday's first practice in full pads.

"I needed to take pride in getting my weight down over the summer," Hodge said. "I had good help from people around me, and I had Coach Herb pushing me all summer. I really think it's benefited me. I've never played this low before, but I actually feel a lot stronger than I did last year.

While Hodge shed pounds, junior Taiwan Johnson, last year's noseguard moved to starting tackle, muscled up from 255 to 290.

"I wish I could have just taken it off me and handed it to him," Hodge said. "But it doesn't work that way. I've lost my pounds, he's gotten some, so I guess it evened up."

It's also probably helped Hodge for continuity that since the spring of 2014 he has played under the same defensive coordinator, Robb Smith, and same line coach, Rory Segrest.
| | |
| --- | --- |
| | |
| | Soph DE TEVIN BEANUM |
"This is the only year I have had coaches two years in a row," Hodge said. "You try not to think about it and adjust and vary with each coaching staff. That's just kind of the way the world works."

BEANUM PICKS UP
Starting defensive end Tevin Beanum of Forrest City and backup offensive tackle Brian Wallace (foot injuries) participated in Tuesday's first day in full pads. Beanum celebrated with an interception.

"We did get two turnovers today," junior first-team cornerback DJ Dean said. " (Senior safety) Rohan Gaines tipped the ball up and Tevin Beanum dove and caught it for an interception, and I got an interception today during one of the team periods."

Dean was asked how the young corners are progressing behind junior starter Jared Collins and starting nickel back Henre Toliver also considered a 1A corner.

"Ryan Pulley is definitely stepping up as a freshman," Dean said. "He is doing a great job. Also Cornelius Floyd a returner (sophomore special team letterman) from last year is doing a great job. And Nate (Dalton, a freshman) he had to get used to the game a little bit. It was a little fast for him, but now he is getting the hang of it."




"