Hogs: Derby, Henson earn scholarships; Saturday's scrimmage open to public; more notes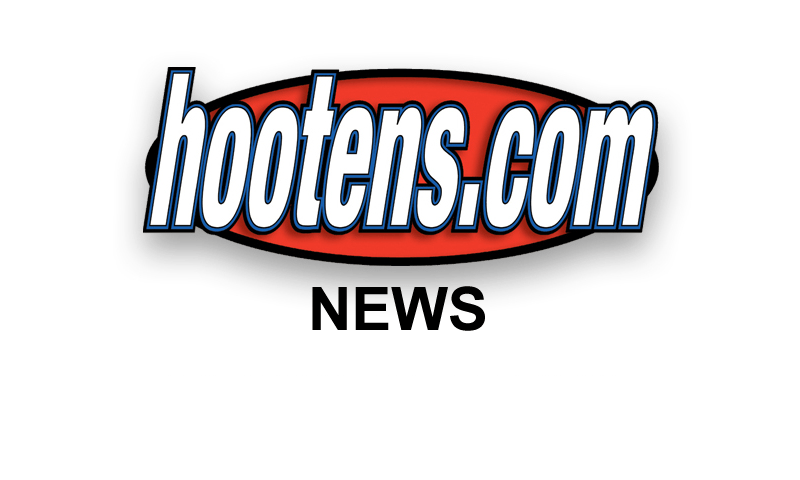 FAYETTEVILLE - Arkansas head coach Bret Bielema imparted good news Sunday night into Iowa and Texas that was revealed publicly Monday.
| | |
| --- | --- |
| | |
| | Sr PK JOHN HENSON |
Fifth-year senior AJ Derby of Iowa City, Iowa, and John Henson, the fifth-year senior from South Lake, Texas, are no longer walk-ons. Both have earned full athletic scholarships, Bielema said. Derby was last year's backup quarterback and currently backs up at tight end. Henson is the first-team place-kicker.
Did that derive a "good job" from his parents?
"Yeah they said, 'Good job," Derby said. "They are just happy not to have to write that check every semester."
Henson about went deaf after phoning home with the good news. "I told my mom, and I couldn't hear for about 30 minutes," Henson said. "She let out a nice gasp. My dad was just pretty cool and collected about it."
Henson is going on five years at Arkansas, buried the previous four years behind current Washington Redskins rookie kicker Zach Hocker, though he did kick two field goals in the 2012 LSU game. Henson is embroiled in a tight battle for the place-kicking job with heralded Parade High School All-American kicker Cole Hedlund of Argyle, Texas.
"We have two guys who can really hit the ball well," special teams coach Rory Segrest said. "Henson had a great spring so we started him No. 1 on the depth chart. Cole has come in executing as well. Right now they are both even as far as field goal percentages. Both have got great legs and are doing a great job. We'll just have to see who comes out No. 1."
Derby initially was on scholarship at Iowa but when moved while redshirting from quarterback to linebacker, transferred to Coffeyville (Kan.) Community College for two years before walking on at Arkansas. Derby could have competed for the Arkansas backup QB role again behind junior Brandon Allen, but he appeared to have stardom when moved to tight end last spring.
Continuing to draw raves during last week's preseason drills, Derby was slowed by a bruised knee during last Saturday's scrimmage and didn't practice Monday.
"It's doing better," Derby said Monday. "I am just taking it day by day and doing whatever (trainer) Matt Summers tells me to do."
WILSON ALMOST HEALTHY
Senior receiver Demetrius Wilson didn't practice Monday morning either but that was pre-planned. Saturday's scrimmage was the first that Wilson had endured since tearing the ACL in his knee during the August 2013 preseason. It cost Wilson the entire 2013 season and spring ball too, but Bielema and receivers coach Michael Smith cautiously anticipate Wilson will play in the Aug. 30 season opener at reigning SEC champion Auburn.
"He'll just do one-a-day during the two-a-days," Smith said. "But he's full speed and good. We held him out (Monday's first practice) and he didn't want to miss it and that's a good sign. The kid is really hungry to have a good senior year."
MORE PRAISE FOR QBs, WR MORGAN
Offensive coordinator Jim Chaney picked up Monday where Bielema left off in media addresses Saturday and Sunday, praising the scrimmages of starting quarterback Brandon Allen, redshirt freshman backup QB Austin Allen and sophomore receiver Drew Morgan, six catches for 117 yards and two TDs.
"Drew had a heck of a day, but he had a heck of a week," Chaney said. "He is playing with a lot of creativity now and not just a robot playing football. It's fun to watch him."
MONDAY WORKOUTS
Chaney was asked about Monday morning's workout, the only one of the two workouts followed by media interviews.
"It went pretty good," Chaney said. "We installed some new parts as we went through the installation. We are getting closer to having all the situational parts of the offense installed today. We threw goal-line at them, and that was good to see. I thought they responded good from the day off. I thought B.A. (Brandon Allen) had a really good live ball today, throwing it around that was good to see."
Defensively, Bielema recently lauded the preseason work of fourth-year junior backup safety Davyon "Sleepy" McKinney of Forrest City.
"Sleepy, he's had a really, really nice camp," Bielema said. "Aggressive, intense, playing free and strong safety and great on all of our special teams."
Arkansas scrimmages at 2:25 p.m. Saturday at Reynolds Razorback Stadium and it will be open to the public.
"