Hogs: Bielema excited after scrimmage, announces position moves & depth chart changes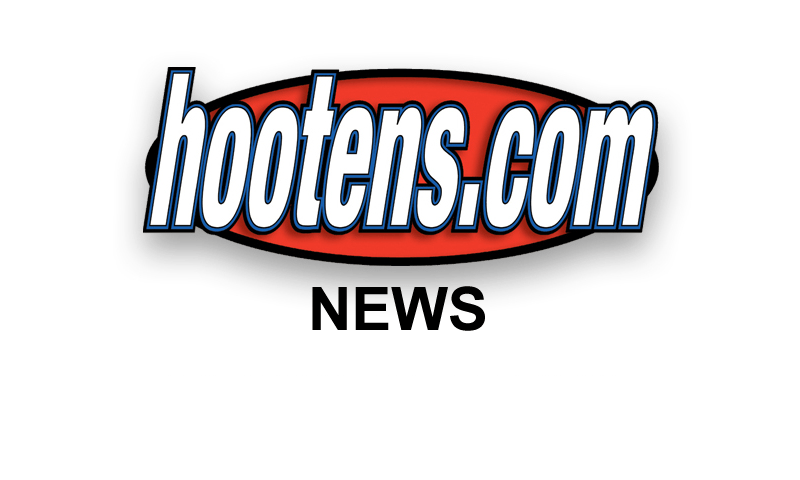 FAYETTEVILLE - Arkansas head coach Bret Bielema "was very excited coming off the field" after Saturday's scrimmage and remained so upon viewing its film. During Sunday's Media Day, Bielema unveiled depth chart moves, position switches and injury updates.
Among the moves, third-year sophomore Taiwan Johnson, a 6-3, 240 pound defensive end as a freshman, is a first-team 260-pound noseguard after Saturday's performance.
| | |
| --- | --- |
| | |
| | Jr CB CARROLL WASHINGTON |
Fourth-year junior Grady Ollison of Malvern is moving to defensive tackle. Ollison started at right offensive tackle for the first five games last season then drifted down with injuries while Brey Cook established himself as the starting tackle.

Ollison starred at defensive tackle and defensive end at Malvern and was recruited as a defensive lineman by former Arkansas coach Bobby Petrino's staff but immediately switched to the offensive line while he redshirted in 2011. Ollison said he "absolutely" looks forward to defense after shuttling from offensive guard and tackle and even fullback and tight end in 2012.

"I feel like I am back home," Ollison said.

Also on defense, senior Daunte Carr, among the leading tacklers during Saturday's scrimmage, is in a "tie," Bielema said. at first-team outside sam linebacker with senior incumbent Braylon Mitchell of Heber Springs. Freshman flash Randy Ramsey, one of the scrimmage standouts, will get increased second-unit time. So will several other true freshmen including noseguard Bijhon Jackson of El Dorado, unable to scrimmage Saturday because of an ankle injury, linebacker Dwayne Eugene and safety Josh Liddell (of Dollarway).

Senior safety Alan Turner of Junction City and second-year junior cornerback Carroll Washington are the leaders of the secondary. Another leader, senior cornerback and three-year starter Tevin Mitchel, hits the field Monday for the first time medically cleared for full contact since coming off shoulder surgery last spring.

Turner was a secondary leader last season and has been touted all summer by Bielema, defensive coordinator Robb Smith and secondary coach Clay Jennings, while Washington has come into his own this second year.

"Carroll is our best corner right now," Jennings said. "He is our bell cow not only at corner but the whole secondary with Alan Turner. Those guys are providing some great leadership right now."

Bielema said sophomore backup cornerback Jared Collins, beaten on some deep balls Saturday, is in a second-team tie with Henre Tolliver, another true freshman obviously to receive second-team time.

True freshman Brian Wallace replaces Ollison at right tackle behind senior Brey Cook.

INJURY UPDATES
Bielema said sophomore running back Alex Collins and freshman defensive back Santos Ramrez in addition to Mitchel and Jackson will practice Monday after being withheld Saturday.

Several were banged up during the scrimmage, none seriously, Bielema said, though acknowledging junior running back Jonathan Williams (hamstring) and senior tight end AJ Derby (bruised knee) will miss early week practice time.

O LINE DEPTH
Along the offensive line, fifth-year senior center Mitch Smothers and fifth-year senior left guard Luke Charpentier, both first-teamers, "had their best scrimmage since we've been here," Bielema said.

However, Bielema said newcomers Cameron Jefferson, the senior transfer guard from UNLV, and Sebastian Tretola, the junior college transfer guard, will get increased second-unit time and run some with the first-team this week.

Charpentier, an ex-center, might get center work as it's a crash course for Frank Ragnow, a promising true freshman but never a center until joining the Razorbacks. A backup needs to be ready for the Aug. 30 SEC opener against reigning SEC champion Auburn in Auburn, Ala.

Other than center, offensive line coach Sam Pittman appears to have considerably more depth this year which may, though not necessarily will, mean more subbing than last year when he relied basically on five starters.

"Obviously it keeps your room lively and keeps everyone headed toward a common goal a little better," Pittman said. "But this isn't junior high football. We don't have to play everybody. If it's close between your ability and his, then it's better to keep both fresh. If you are way better than him, I don't want to punish you by taking you off the field. I don't want to punish the team. I don't want to punish the fan base, and I sure don't want to get fired."

The most productive receivers of the scrimmage, sophomore Drew Morgan catching six for 117 yards and two touchdowns, and Keon Hatcher (three catches for 65 yards) play the same Z position. Might one move to the X position, if both continue excelling?

"We will definitely look at that," receivers coach Michael Smith said. "We want our best players on the field at all times, and if they can continue to perform the way they've been performing, it would be a travesty on my part to have one of them sitting on the bench."




"