Hogs: Bielema challenges two defenders, praises many others; more Saturday notes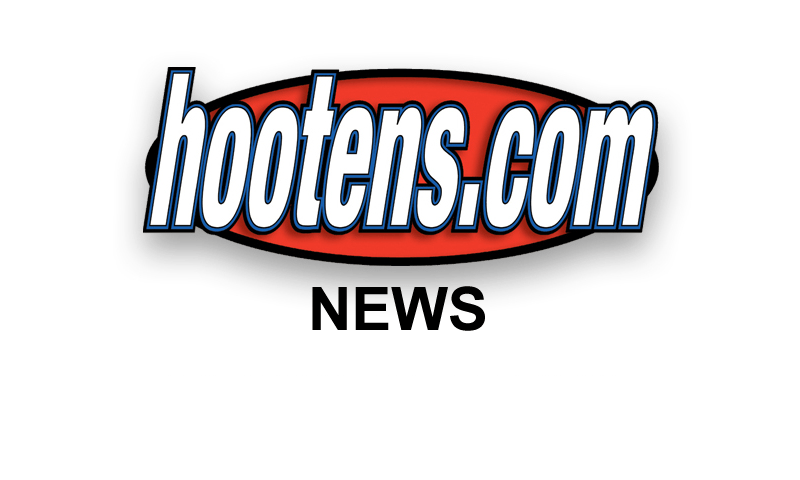 | | |
| --- | --- |
| | |
| | Jr RT DAN SKIPPER |
FAYETTEVILLE - The Arkansas Razorbacks showed Saturday they can take the heat, donning shoulder pads and thigh pads in the first practice open to the media.

The 2015 Razorbacks weathered well a two-hour-plus workout on the grass practice field at 95 degrees with a heat index above 110.

Junior starting right offensive tackle Dan Skipper and freshman backup defensive tackle Hjalte Froholdt were among "a couple of others guys," Bielema said, requiring respites to cool down but returned to the workout.

"We really have been stressing hydration and recovery and all the things you need to do in this type of weather, and I think our guys really bought into it," Bielema said.

Both Arkansas' mandatory two non-contact practices Thursday and Friday and Saturday's practice began by 2:30 p.m., the kickoff time for the Razorbacks' Sept 5 season-opener at Reynolds Razorback Stadium against the UTEP (Texas-El Paso) Miners.

Bielema conducted the final six practice periods Saturday inside the Walker Pavilion.

"I knew when we were coming on to Period 19 - I was counting those periods as much as you guys probably," Bielema said. "Our players have been coming in (to the Walker Pavilion) at the end of those practices, and it feels like you are coming into a refrigerator compared to what's going on outside. I thought they have been giving great effort."

NOT ALL HUNKY-DORY
Bielema mostly waxed positive about individuals, but did put an onus on a couple of defenders: sophomore Khalia Hackett, promoted last spring to starting middle linebacker with Brooks Ellis moved to the weakside linebacker, and senior strong safety Rohan Gaines. Gaines is an incumbent and returned an interception for a 100-yard touchdown against Ole Miss last year but busted one coverage Saturday.

"We need more consistency out of Khalia Hackett," Bielema said. "On the back end, Rohan Gaines, a key for him is going to be consistency. He can play as well as anybody as there is at that position, it's just that he will play eight great plays and then two of them might hurt you. We are going to really have to harp on him about being consistent. Our three corners, Jared Collins, D.J. Dean and Henre Toliver have really played good football."

Dean was beat deep once Saturday when senior quarterback Brandon Allen passed to receiver Jared Cornelius, but otherwise Dean held his own.

STANDOUT PLAYS, PLAYERS
Some eye-catching plays Saturday included a nice catch by redshirt freshman Jojo Robinson and a quarterback sack by Jacksonville's Kevin Richardson blitzing from nickel back.
| | |
| --- | --- |
| | |
| | Jr TE HUNTER HENRY |
Brandon Allen and second-team All-SEC tight end Hunter Henry missed connections on a couple of passes, but Allen drilled one perfectly to Henry despite tight coverage.

Bielema praised Brandon Allen and his brother backup, third-year sophomore Austin Allen.

"Austin Allen, just physically he has changed his body," Bielema said. "I thought he looked really good. The tight ends have performed very, very well. Keon Hatcher has been a superstar at wide receiver."

Running backs Jonathan Williams, Alex Collins and Kody Walker were among the first that Bielema praised Saturday.

DUWOP UPBEAT
Although he dropped a couple of passes during the Walker Pavilion portion, third-year sophomore receive Damon "Duwop" Mitchell netted Bielema's praise for his overall workouts.

Mitchell was recruited as a quarterback out of Egg Harbor, N.J., has had to adjust to a new position and apparently is doing well at both.

"He's just a totally different engaging personality," Bielema said. "Kids talk highly of him all the time now. He was kind of maybe a guy at the edge of the bench in years past. Now it's 'who's had a great summer?' 'Duwop."

BEANUM, WALLACE , BIJHON OUT
First-team sophomore defensive end Tevin Beanum of Forrest City and backup offensive tackle Brian Wallace were dressed out but withheld Saturday because of foot injuries that should be healed when the Razorbacks practice Monday, Bielema said.

Jeremiah Ledbetter, the JC transfer who enrolled at the UA last January and participated in spring drills, worked at Beanum's first-team spot Saturday.

Bielema said the Razorbacks are getting "good leadership" on the defensive line from fourth-year juniors JaMichael Winston at end and Taiwan Johnson at tackle.

Because he missed one of the mandatory two no-pads days attending his grandmother's funeral, sophomore Bijhon Jackson of El Dorado, sharing a tackle spot with Johnson, couldn't practice Saturday in what Bielema calls "a half-pack" of shoulder pads and thigh pads.

The Hogs have Media Day today without practice, Monday's "half-pack" workout and they don full pads Tuesday for the first time.

GRAHAM, BELL CHANGE PLACES
True freshmen Jamario Bell of Junction City was recruited as a defensive end, and Derrick Graham of Gainesville, Fla. was recruited as a linebacker, but Saturday Bell chimed at linebacker and Graham, bulked to 262, was at defensive end.

"It was a no-brainer," Bielema said of the swap. "Everybody agrees. You could just watch the guys move. Jamario just moved a little bit more like a linebacker, did certain things. No slap to Derrick. Derrick went from 232 to 262 in about six weeks. I think that weight is a little bit much for him right now. We do think he's a natural pass rusher."




"